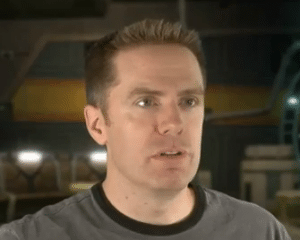 James Ohlen had a lot to say at PAX Easter about SWTOR, the Legacy System, future game updates and more. It's really interesting to take the time to listen and read these interviews because we get insider information about what's coming up in the game. This is great for those who are playing it and loving it and also interesting to those who have possibly quit SWTOR or grown bored with the content already.
There is a lot of new stuff coming with game update 1.2 as well as other future updates throughout the end of the year. BioWare wants to gauge the fan reaction on this content to see what needs to be changed, upgraded or nixed altogether. It just makes sense to check out the new content and other upcoming future features. If you've already spent money on the game, why quit before you've even seen what's coming?
Here's a piece of the interview from SWTOR Hub:
Ten Ton Hammer: With the building blocks of the Legacy system coming into place, is the plan currently to build on it and keep expanding it into its own system?

James Ohlen: That's the plan. The legacy system is going to be a big part of the game. We even have a whole team devoted to build new features for it. Our game update 3 has a whole bunch of new features and our game update 4 has a special legacy system surprise. After that, we're going to gauge fan's reaction to the legacy system. So if the legacy system really takes off, we'll pour more resources into it, but it if doesn't do as well as we thought, we might not put so much of a focus on it. Our strategies are based on how our fans react; we have a plan all the way through to the end of the year, and we can make adjustments depending on feedback.

Ten Ton Hammer: Has there been many cases since launch or in the past few months where you really expected the playerbase to really latch on to a certain part of the game, but instead they're playing warzones?

James Ohlen: Yes, PvP was a big surprise; we thought we would get a PvP community but we got a huge PvP community instead. It has really grown and I think a lot of the reason for that is the warzones are really easy to get into, they give you experience, are a lot of fun, and they really are very easy and accessible for all levels, but people have gotten really into PvP to a much bigger degree than we thought they would. So we definitely had to bolster our PvP team significantly after launch.
Check out the rest of the interview and be sure to let us know what you think. Is it enough for you to keep playing?