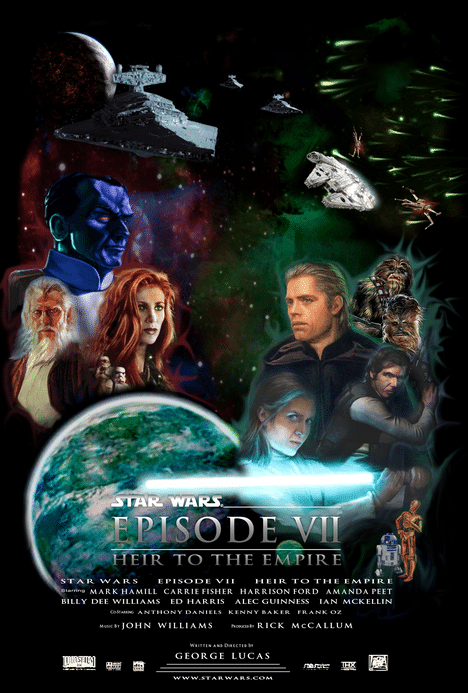 Every development in the production of Star Wars: Episode VII is big news around Hollywood and the latest announcement from Disney and Lucasfilm is that the production will be based in the U.K.
In an announcement on the official Star Wars site, Licasfilm president Kathleen Kennedy confirmed that all future feature films will be made at Elstree, Shepperton, Leavesden, Ealing and Pinewood Studios in the U.K. These are the same studios that George Lucas and crew used for the previous six Star Wars films.
"We've devoted serious time and attention to revisiting the origins of Star Wars as inspiration for our process on the new movie, and I'm thrilled that returning to the UK for production and utilizing the incredible talent there can be a part of that," Kennedy said in a statement. "Speaking from my own longstanding connection to the UK with films like Raiders of the Lost Ark, Empire of the Sun and recently War Horse, it's very exciting to be heading back."
The studio, which was purchased by Disney in October for $4 billion, already reached an agreement with Chancellor of the Exchequer George Osborne to work in London. "I am delighted that Star Wars is coming back to Britain. Today's announcement that the next Star Wars film will be shot and produced in the UK is great news for fans and our creative industries," Osborne added.
Disney's Star Wars production will be very busy if it hopes to follow through with the promise for a Star Wars movie every year starting in 2015.
The move capped off a busy week for Lucasfilm and Disney. After the companies closed LucasArts in April, they announced earlier this week that they reached a multi-year agreement with Electronic Arts, which will exclusively produce Star Wars video games.
As for Episode VII, while promoting Star Trek Into Darkness, director J.J. Abrams said that he'd welcome back John Williams to do the score.