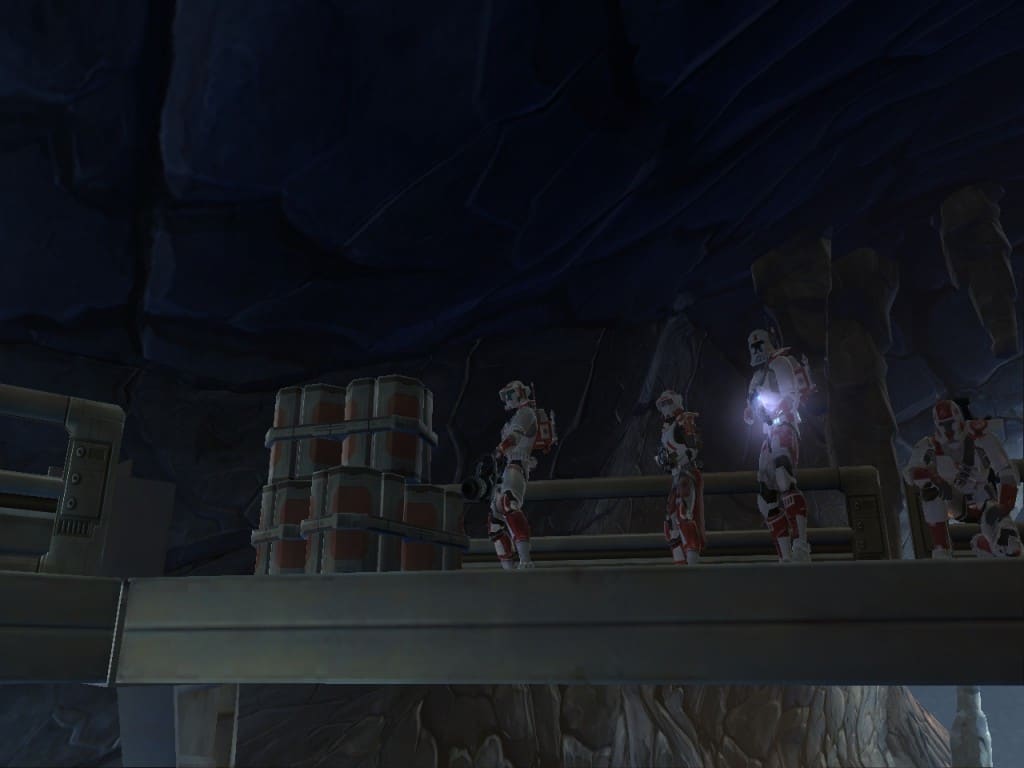 BioWare implemented a small client-side patch yesterday. You need to restart your client for these changes to take effect.  I've noticed recently that if you leave your client open (at the server selection screen) during these patches, you're not always forced to restart the game. This has led to some weird behaviour – e.g. the last patch I couldn't use warzone medpacs (in warzones) and this time I lost the ability to interact with my UI.
I often leave my game running overnight (and am booted to the server selection screen after a given period of inactivity) and I think previous patches forced my game closed so I'm not sure if they've changed anything.
Below are the patch notes:
General
Implemented a fix for a client crash that was occurring in the lobby of Czerka Flashpoints, as well as other locations in the game.