SWTOR Miner is at it again. This time he has reassembled the individual pieces of the new ship models into something coherent. He managed to load complete models into Noesis, and view them. Right now it's very time consuming to reassemble them, so expect more in the next coming weeks.  You can check out the full preview album of the Republic Striker ship in the bottom of this post.
He also managed to dig out all the Space Tutorial Graphic (Ship UI Graphics) Check that out as well. Here is what we know from the latest data mining: The space update will have Free flight gameplay with a  a mixture of passive, active, and defensive combat abilities with several types of resource management: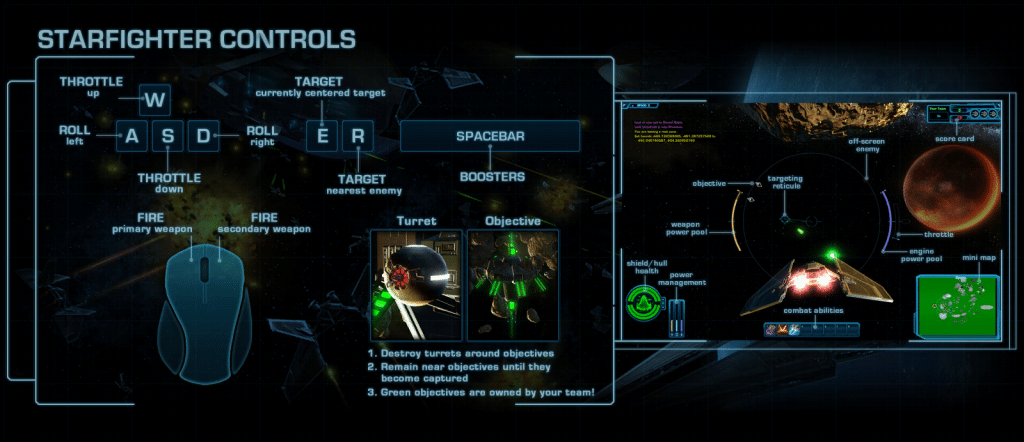 Below is a direct copy from his post:
This stuff is so huge that I believe we will see this might come as it's own  digital expansion  – just like Jump to lightspeed did in Star Wars: Galaxies.