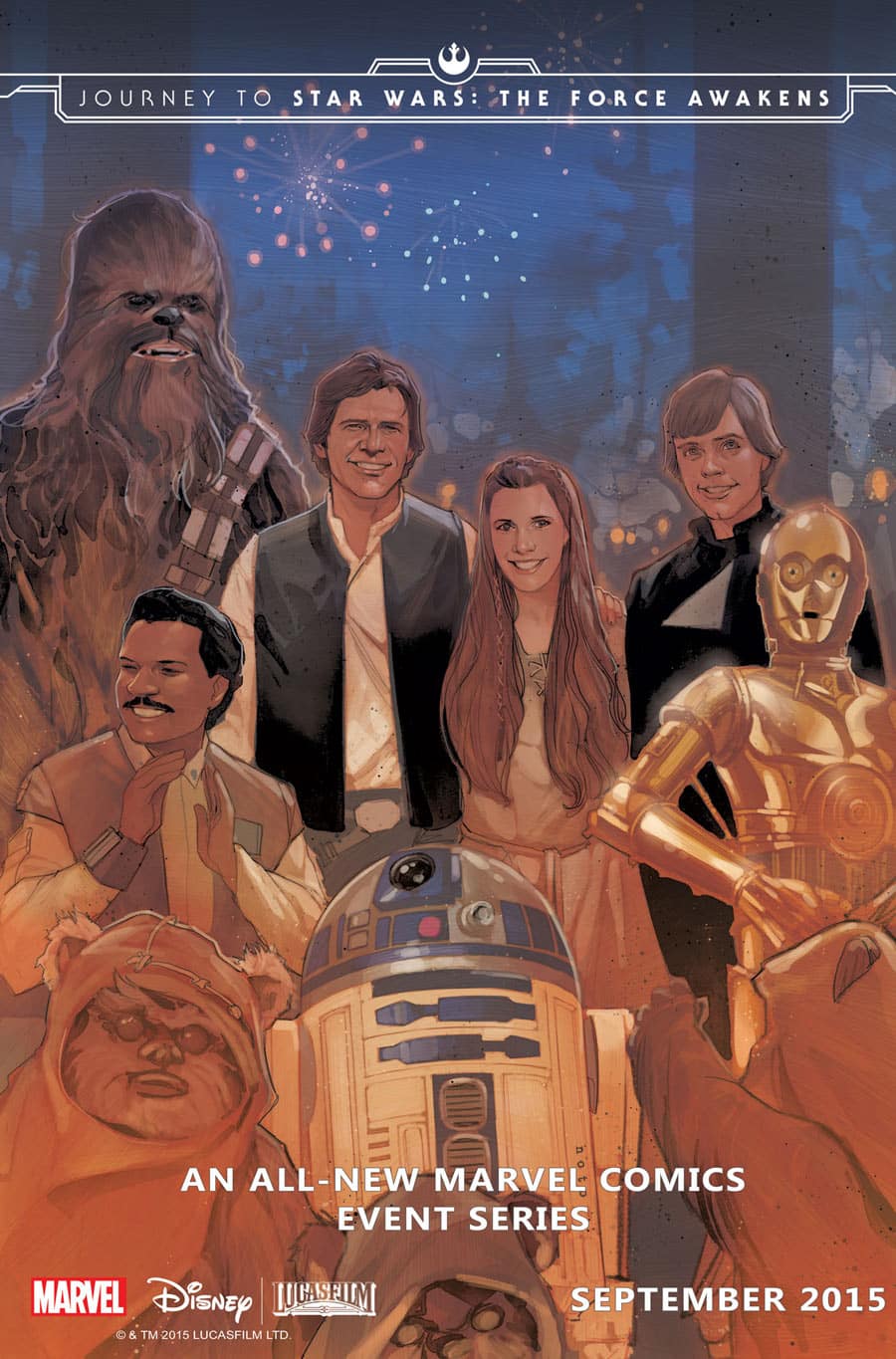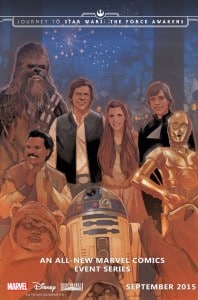 A new comic book series by Marvel is going to make Star Wars fans very happy. This fall Star Wars: Journey to the Force Awakens – Shattered Empire is set to release to fill the gap between Star Wars: The Force Awakens and Return of the Jedi.
The news came not long ago on StarWars.com, however, there are not many more details for fans to read right now. The first image has been released and it was illustrated by Phil Noto. The image shows festive heroes in the Rebel Alliance during the Ewok celebration that closed off the original trilogy.
We don't know when more information will be released on Shattered Empire but you do need to know that the Star Wars Celebration is less than a month away. StarWars.com is calling Shattered Empire Marvel's very first entry into Journey to Star Wars: The Force Awakens. Could this mean that there will be more series in the future?
Fans got the first hint this series was coming earlier this week, with news that about 20 books of various format were in the works to bridge the gap between Episode VI and Episode VII, including Marvel's "Star Wars: Journey to the Force Awakens" and a C-3PO-centric series.