Whether you've seen the new film or been living under a rock the past couple of weeks, it's very apparent that the Star Wars craze is here to stay. It doesn't seem to be going anywhere any time soon. With this in mind, I've now taken to a little personal gamed called "Spot the Star Wars" and started taking photos of Star Wars items and displays that I come across throughout my daily life. So this got me thinking… what are other people seeing in their parts of the world?
With this, an idea was born: Show us your Star Wars!
We invite you to head over to our Facebook fanpage and share your own photos of Star Wars scenes, displays, merchandise or other goodies while out and about. We may even feature some of our favorite pics here on the site in a future post.
To get it started, here are some I saw in New York City this week. Here are the window displays of Bloomingdale's as part of their charity match up with Disney, Force 4 Fashion. Here, designers like Cynthia Rowley, Halston, Rag and Bone and more came together to create the fashions you see in these store windows below.
Here is more info about the project:
"In celebration of Star Wars: The Force Awakens, Disney Consumer Products and Bloomingdale's are joining forces with an illustrious group of designers in a new fashion-meets-fundraising initiative, "Force 4 Fashion." Taking inspiration from the film's costume designer, Michael Kaplan, fashion favorites Cynthia Rowley, Diane von Furstenberg, Giles Deacon, Halston, Opening Ceremony, Ovadia & Sons, Parker, Rag & Bone, Timo Weiland, and Todd Snyder are each creating an outfit to be auctioned for charity that pays homage to characters from the new movie. Get a sneak peek in the gallery below!"
Stay tuned to StarWars.com for more on Force 4 Fashion and follow the social conversation using the hashtag #Force4Fashion!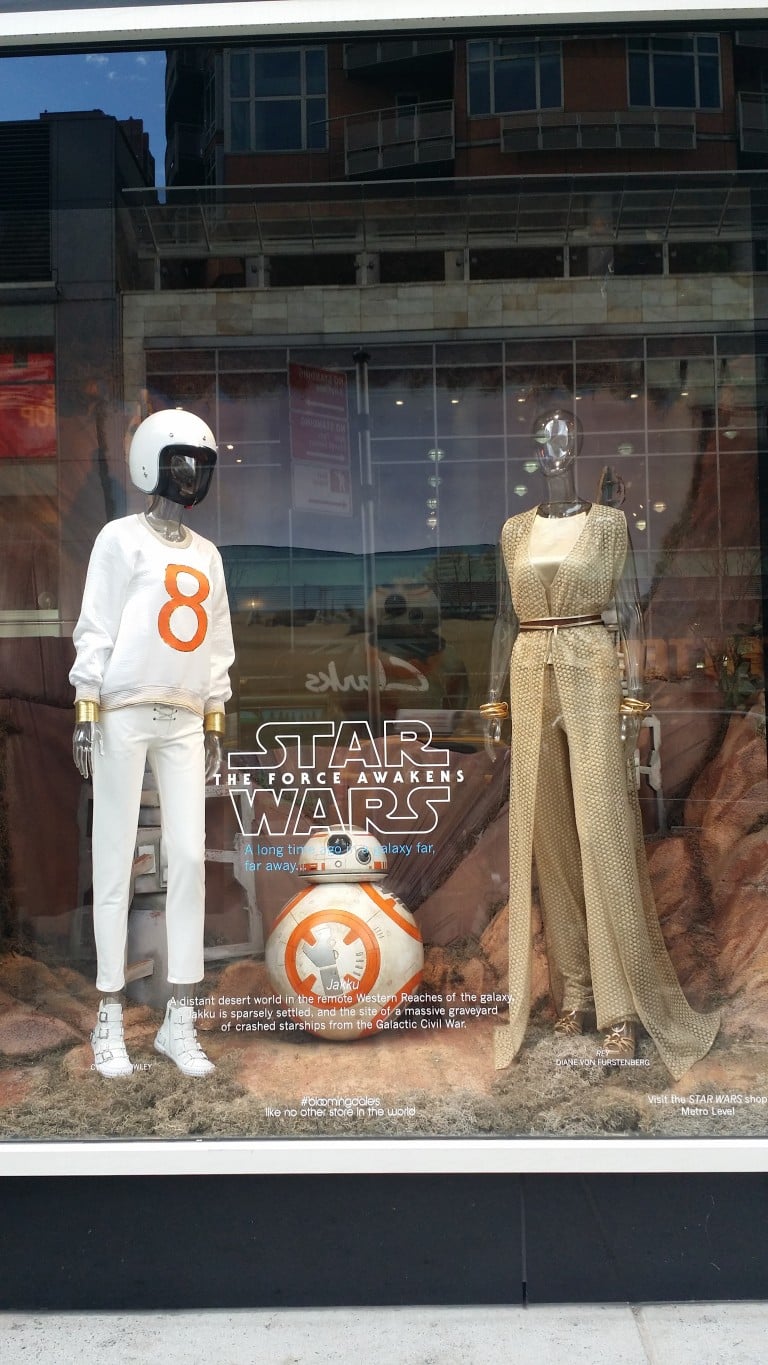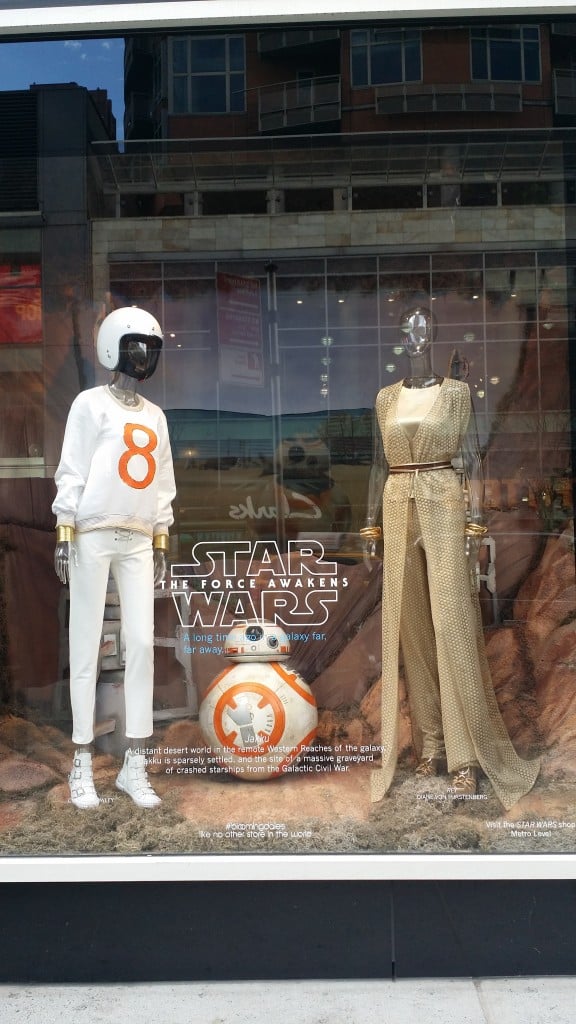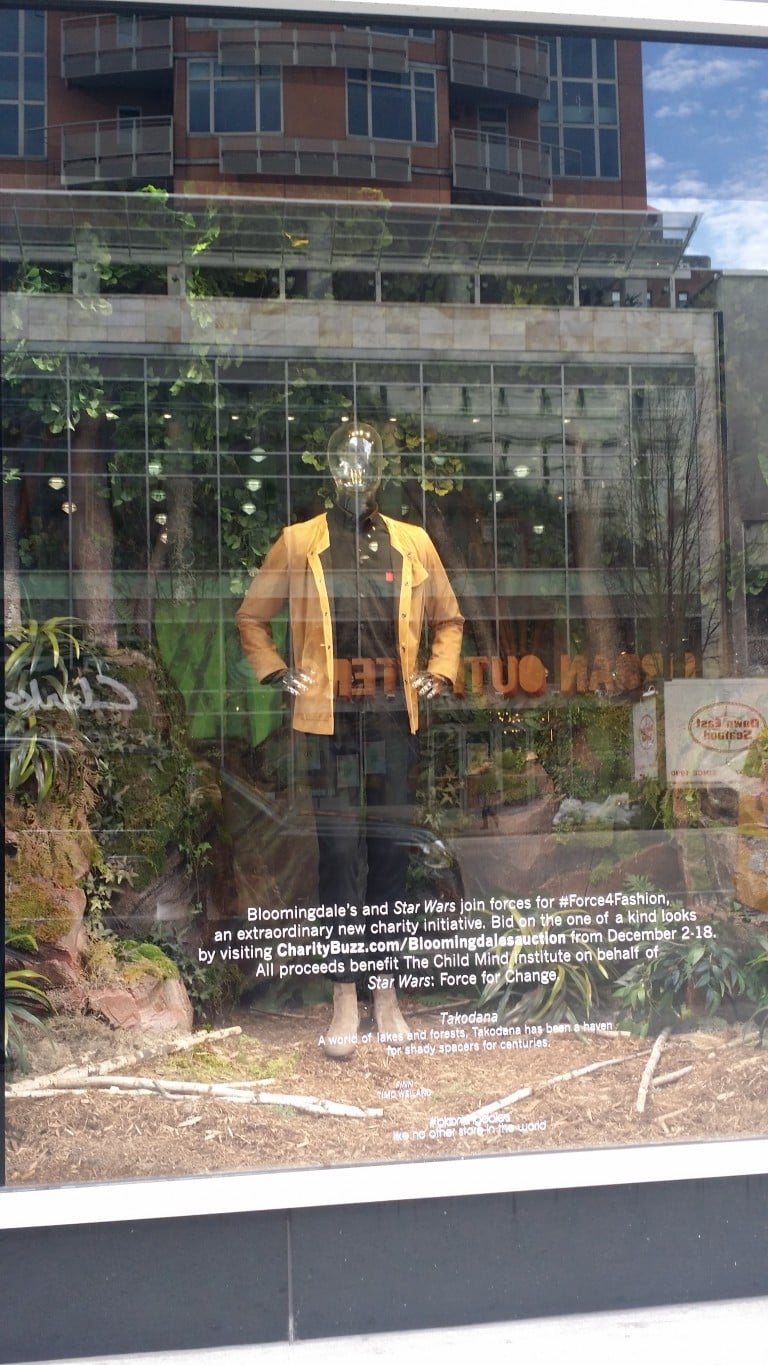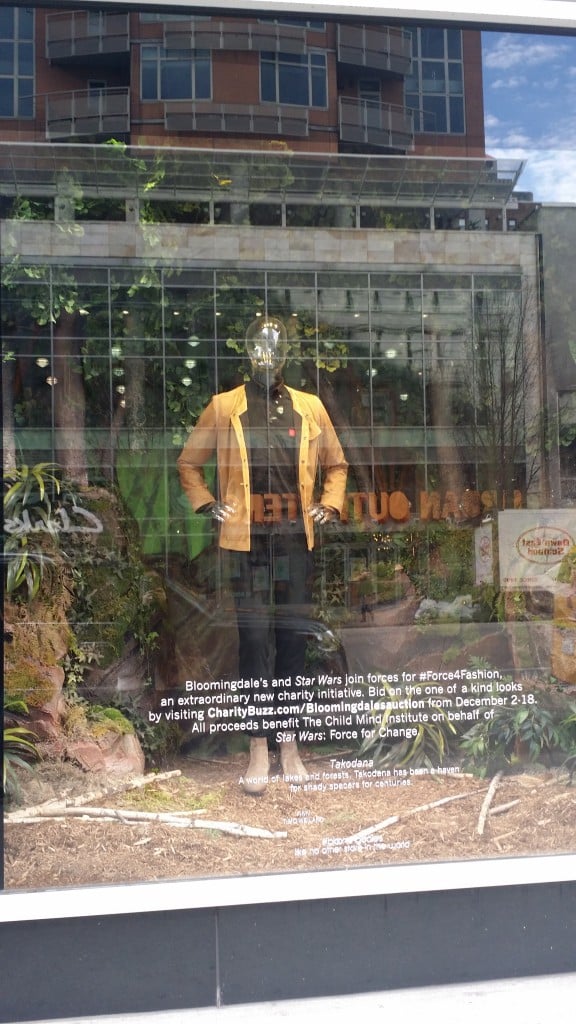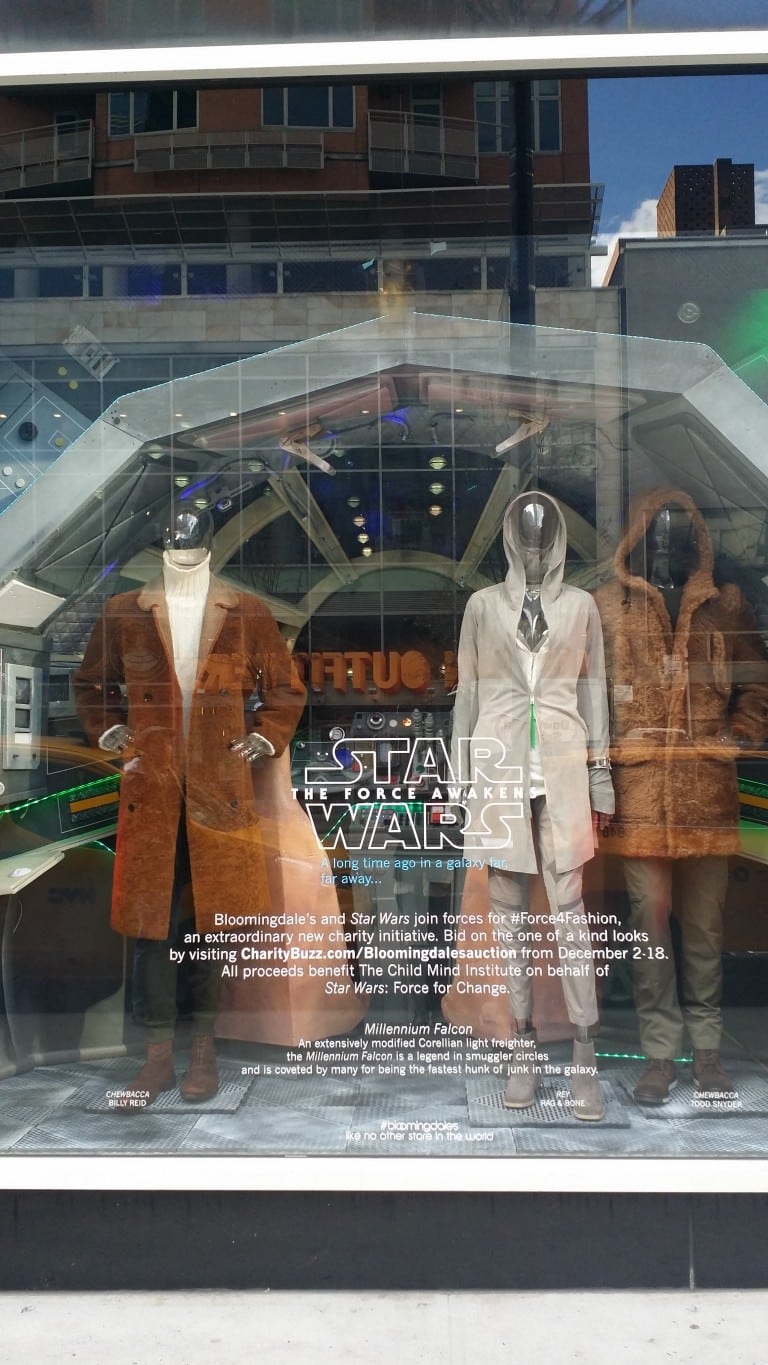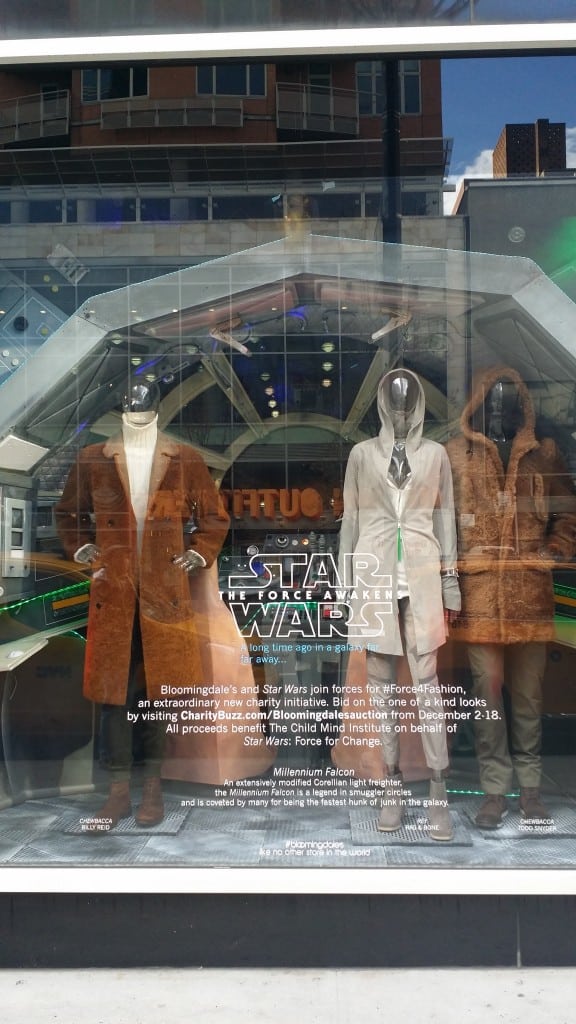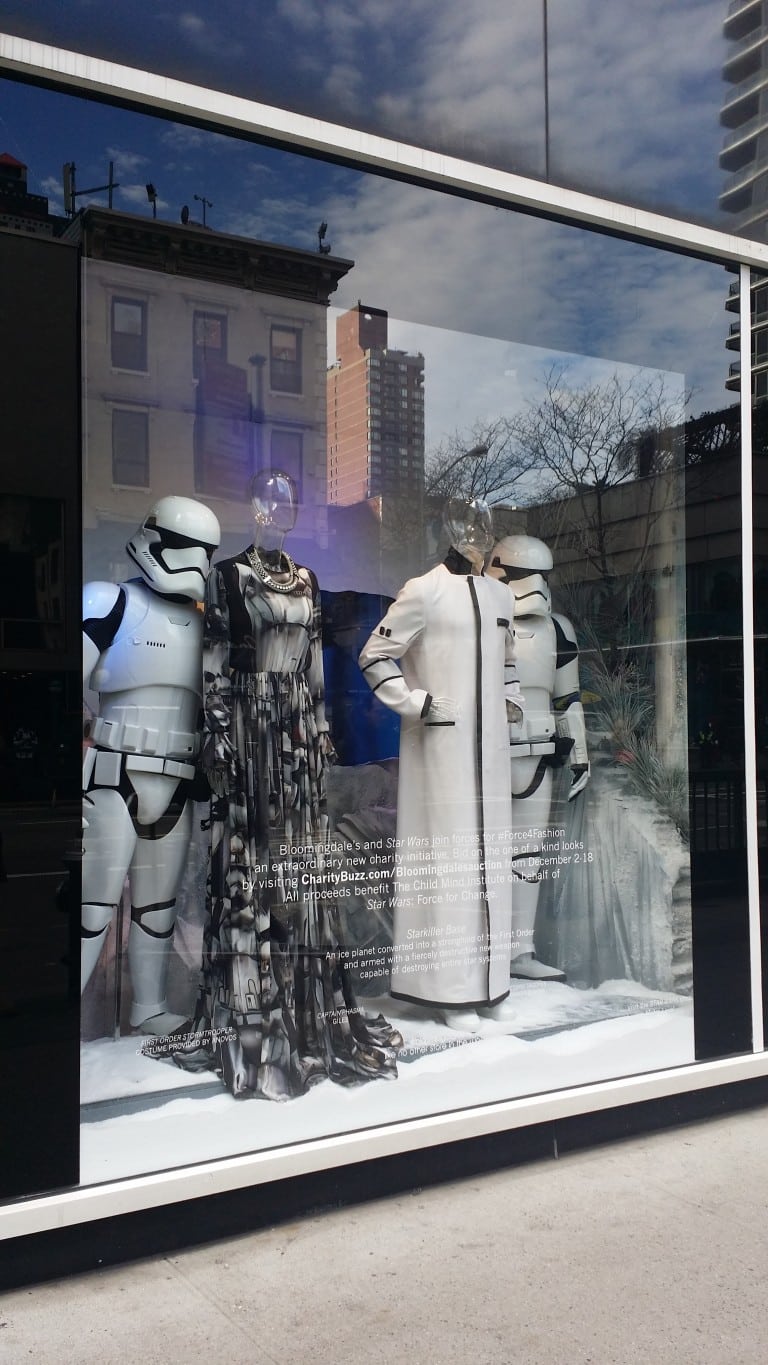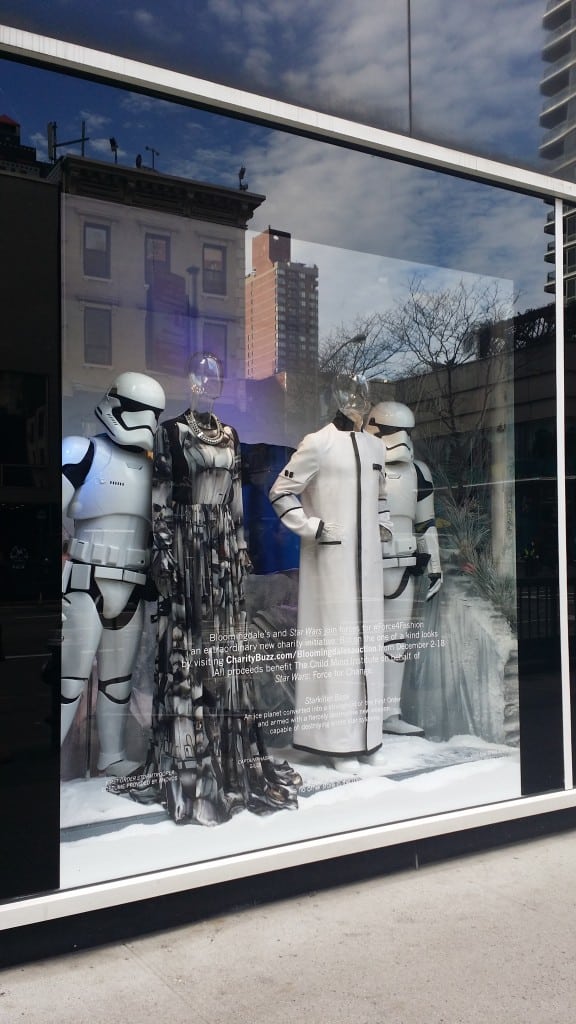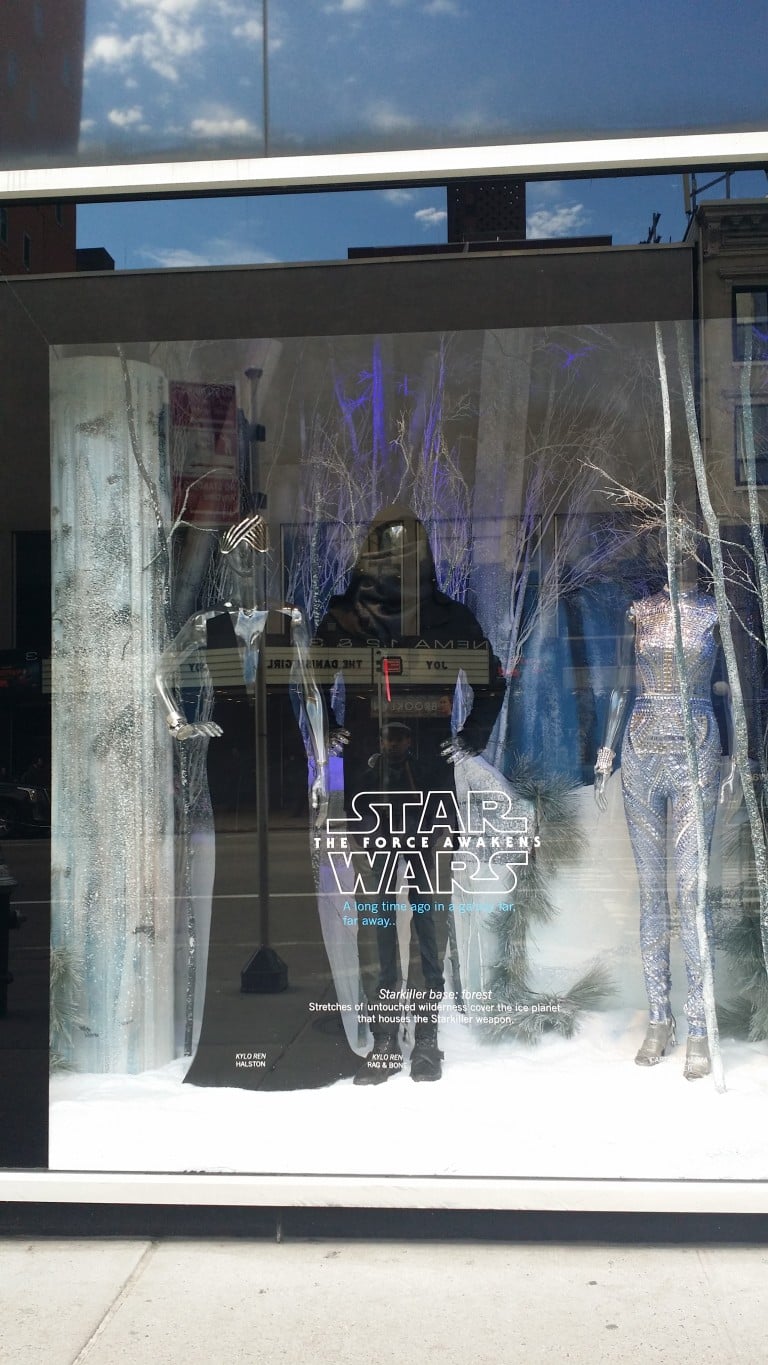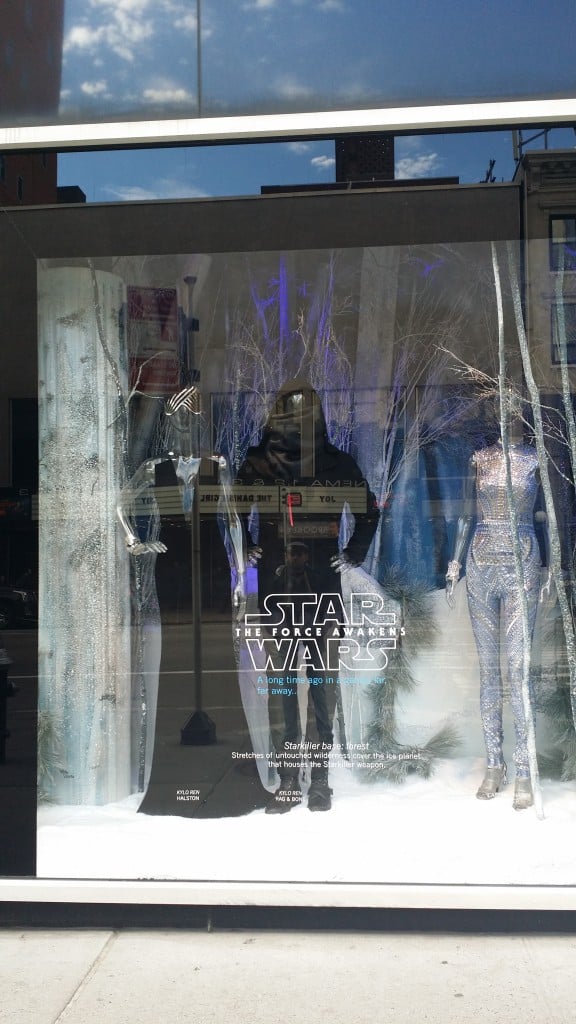 Here you can see a lot of Star Wars representing at Dylan's Candy Bar in NYC. It's never a dull day inside this store, one of the brightest and most colorful, fun stores I've ever been in. On this particular visit to Dylan's, I saw a great deal of Star Wars candies and novelties. If anyone reading this is looking for a gift idea for me… I'm just sayin'…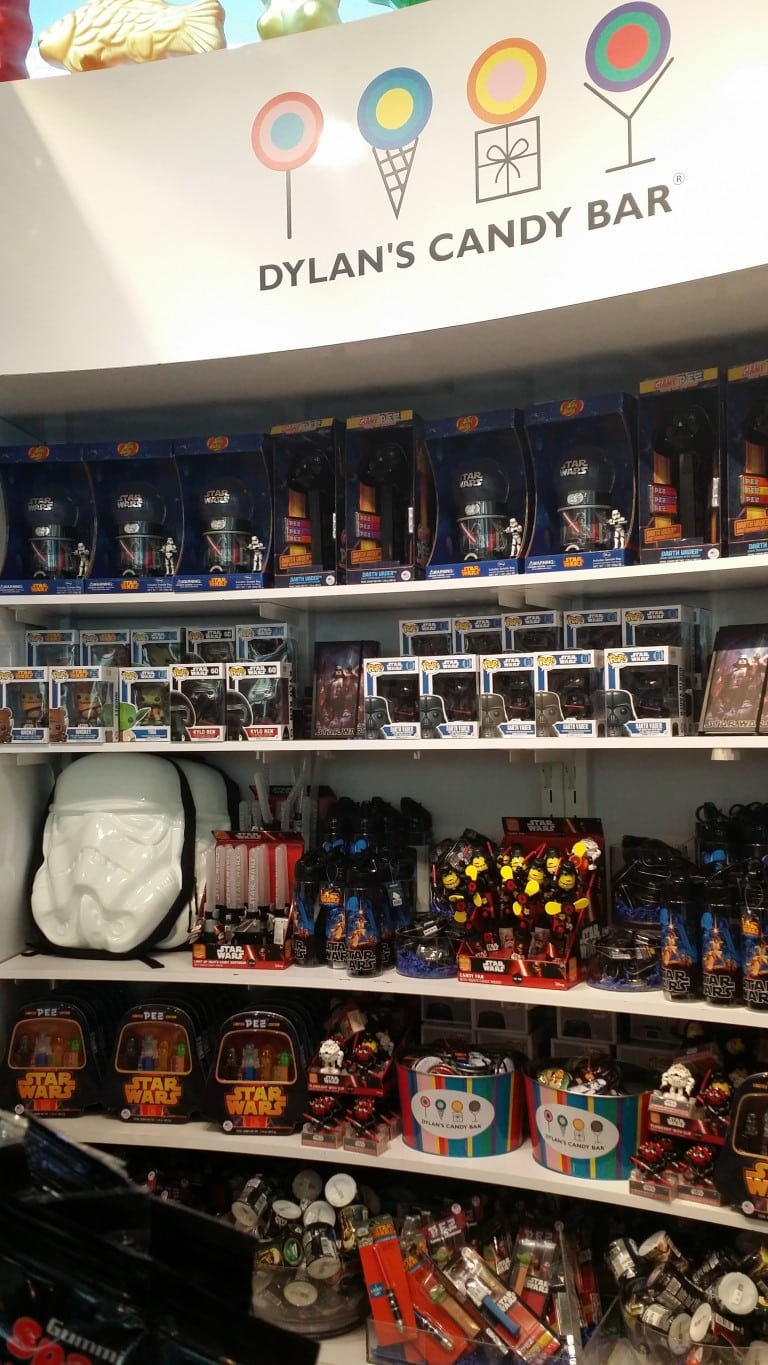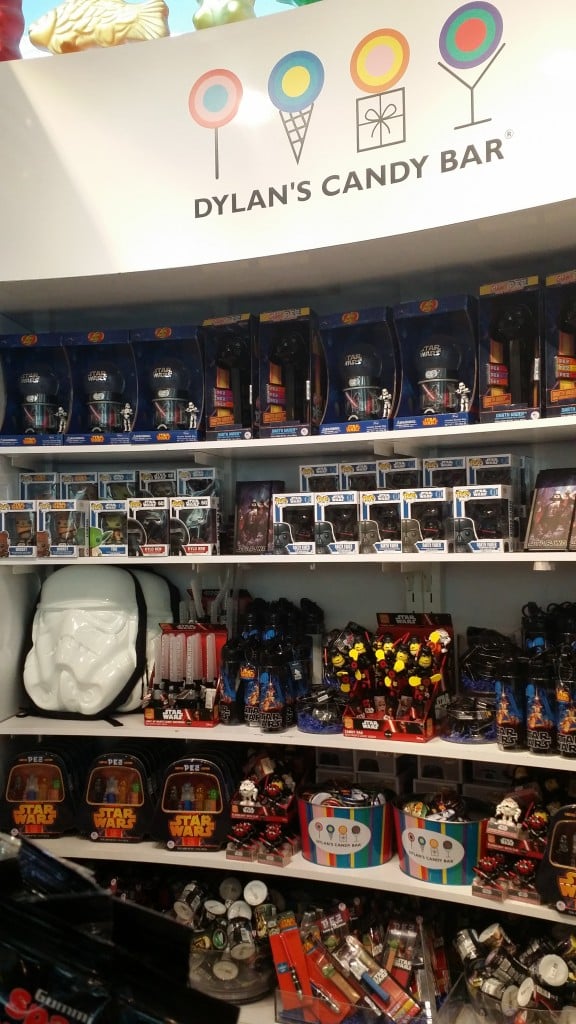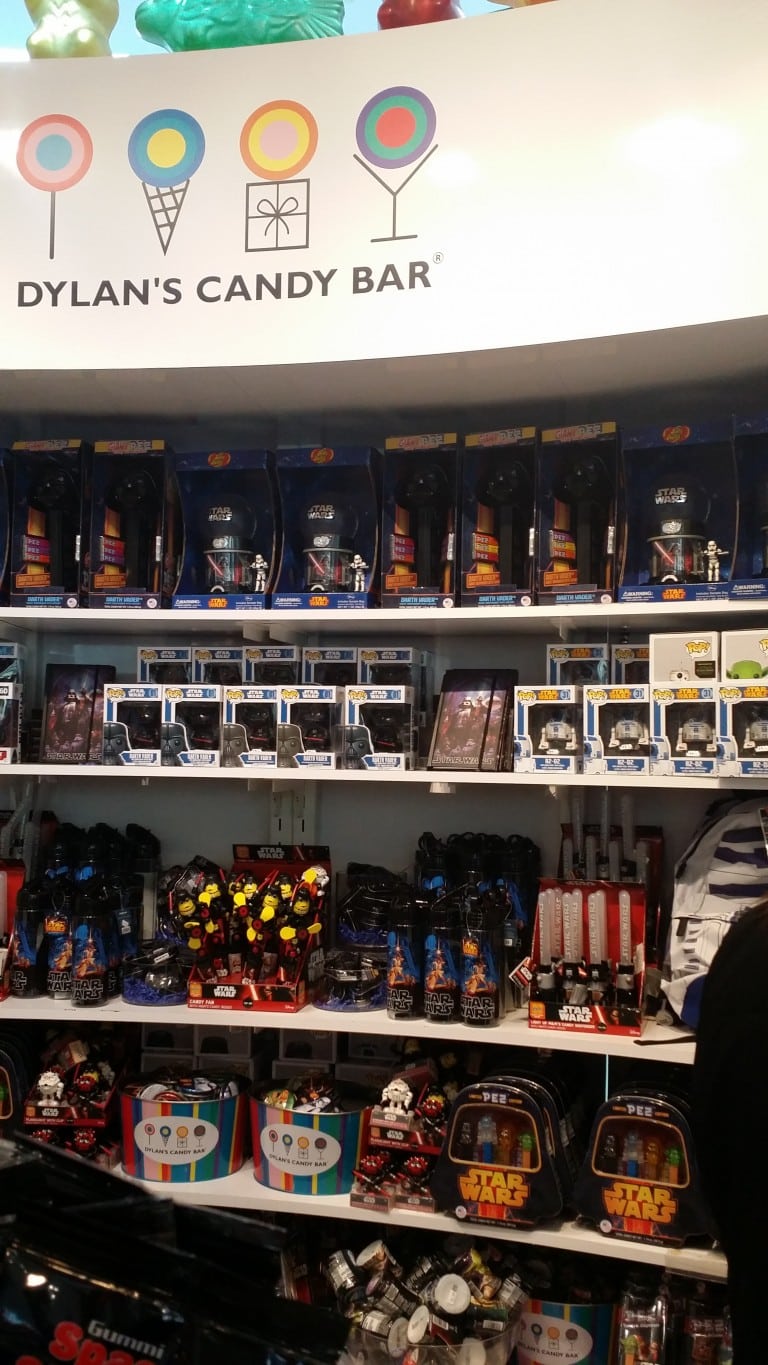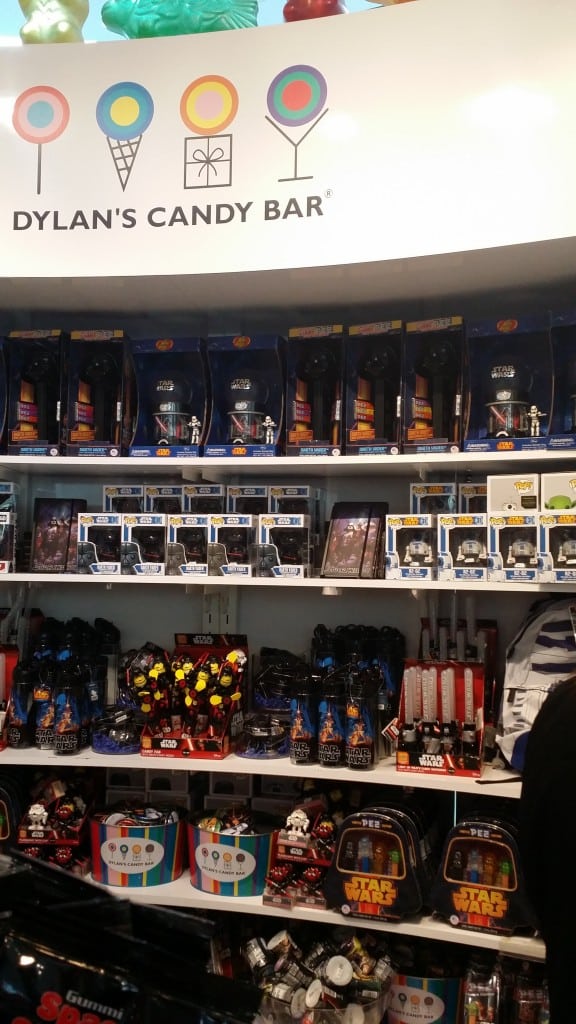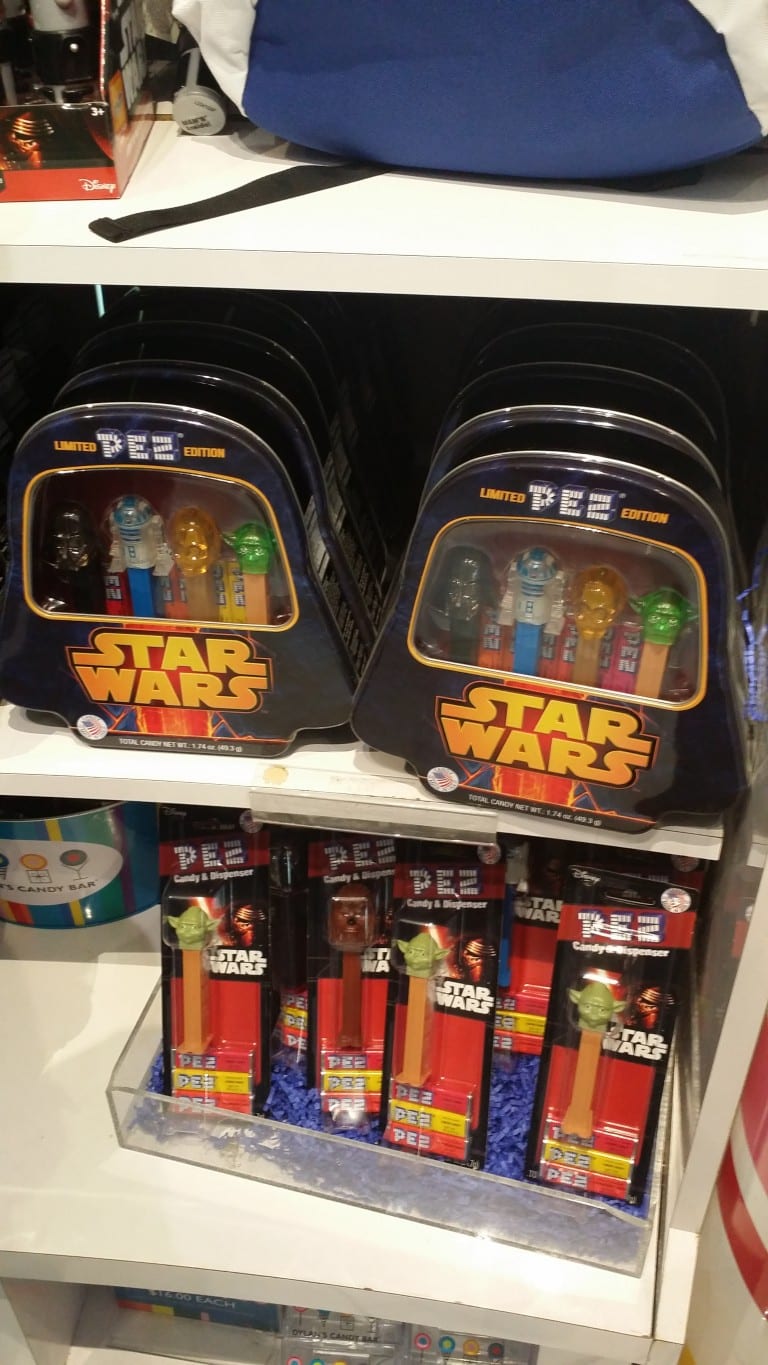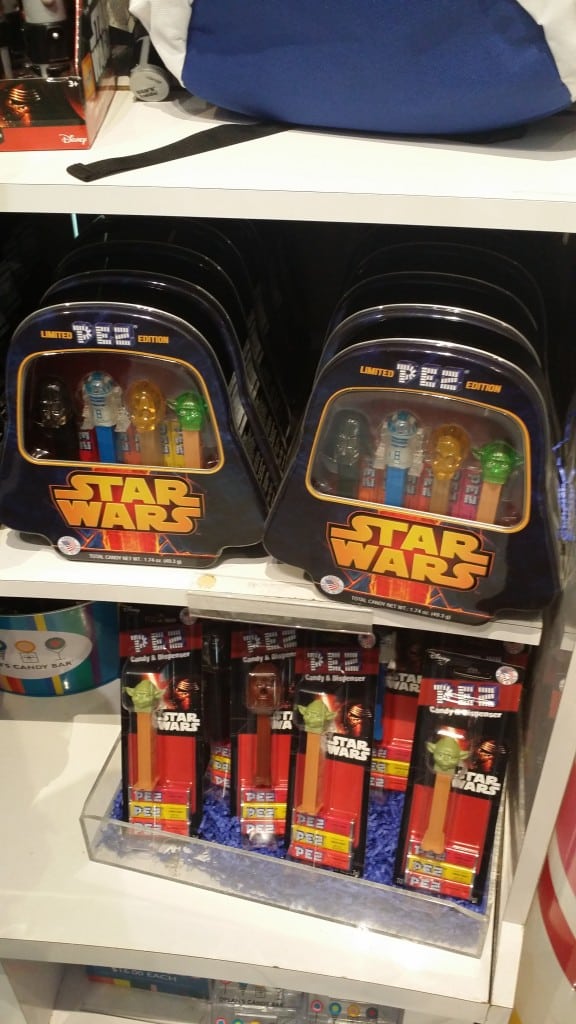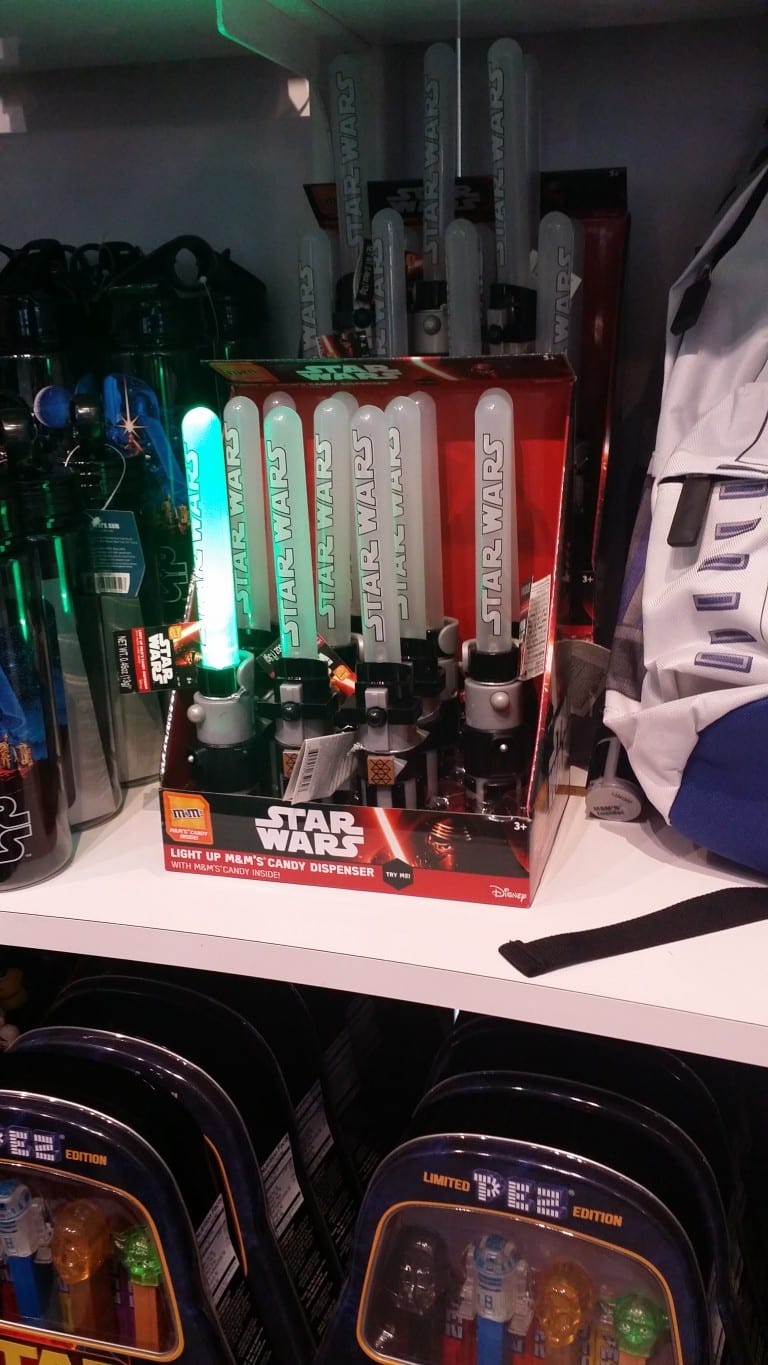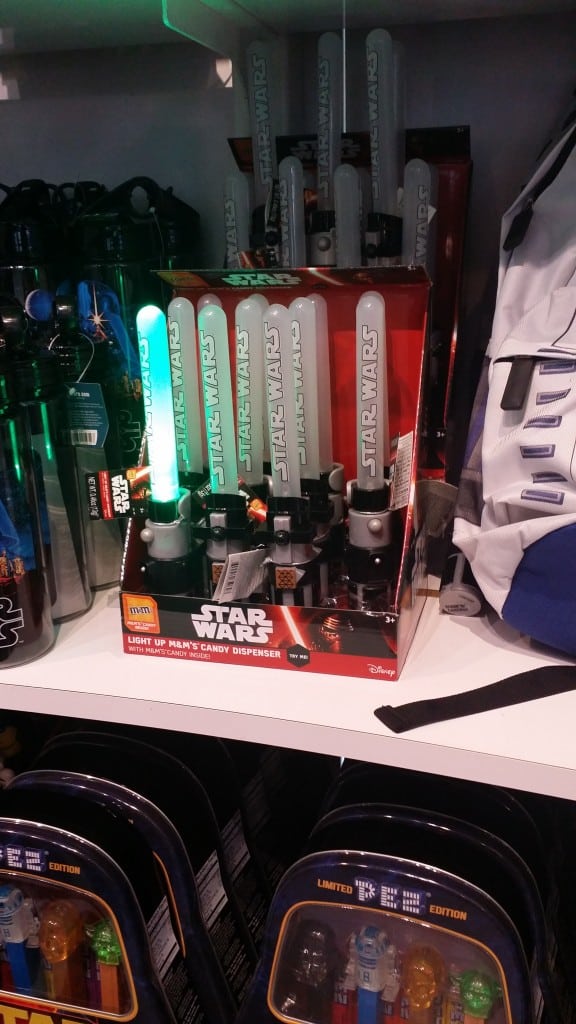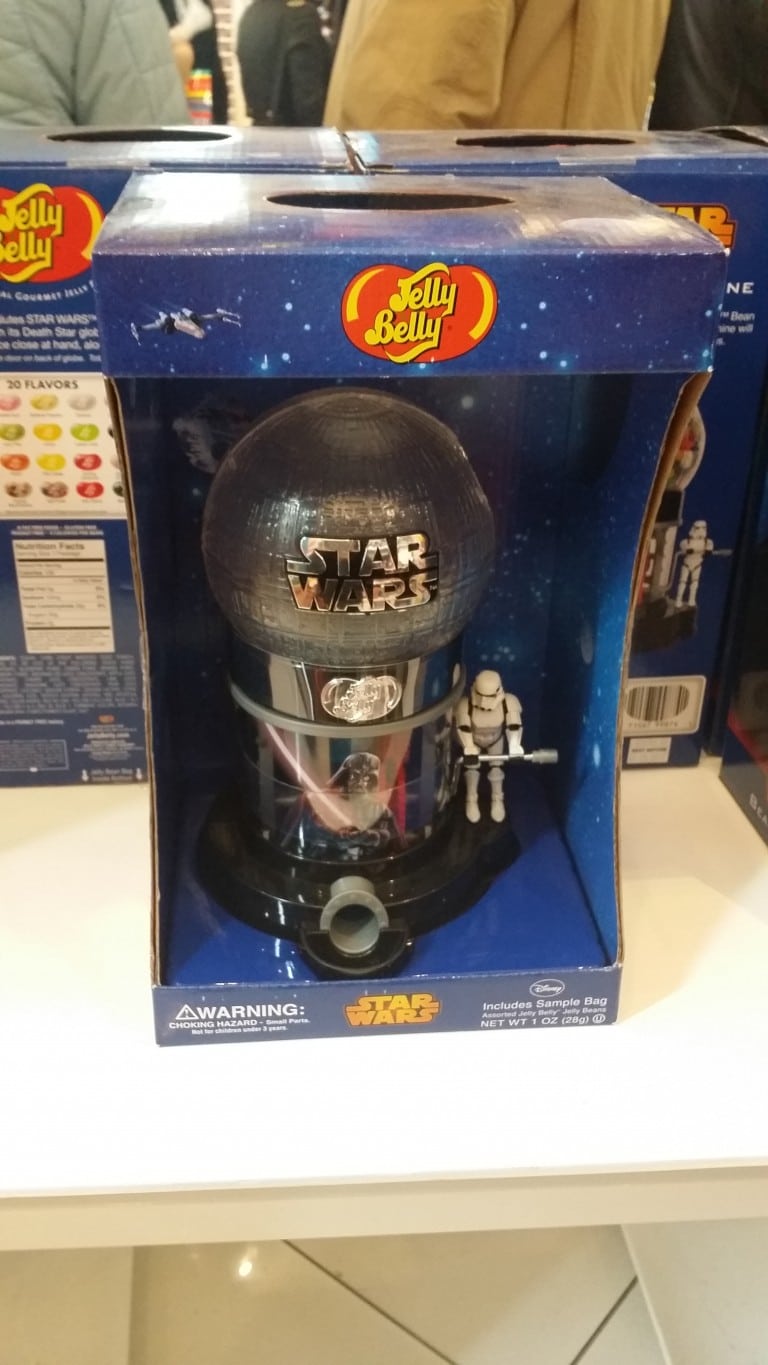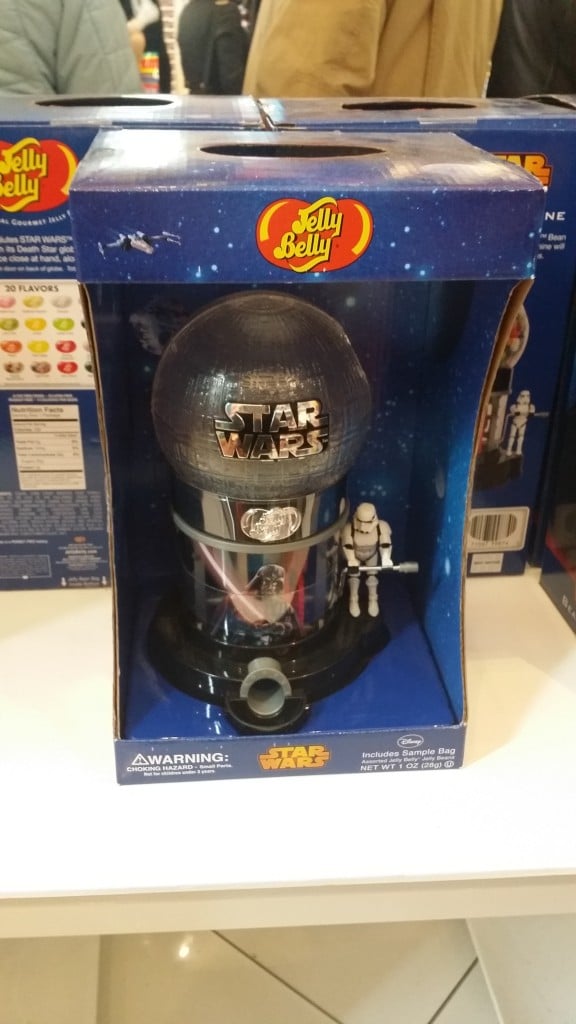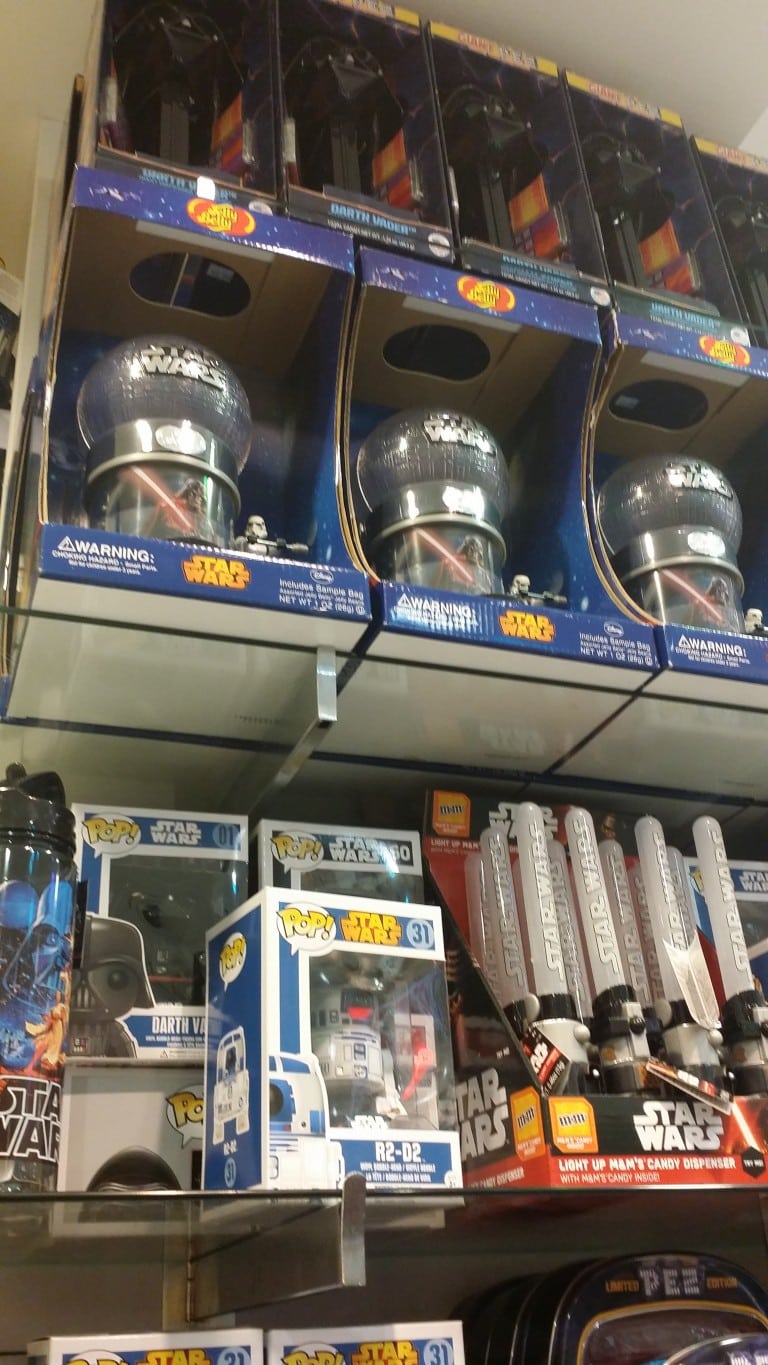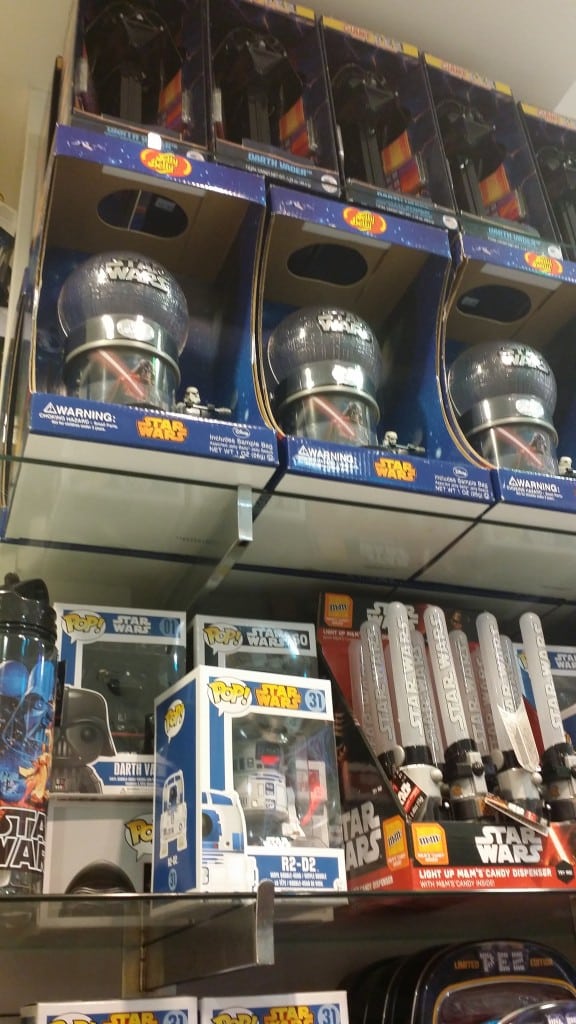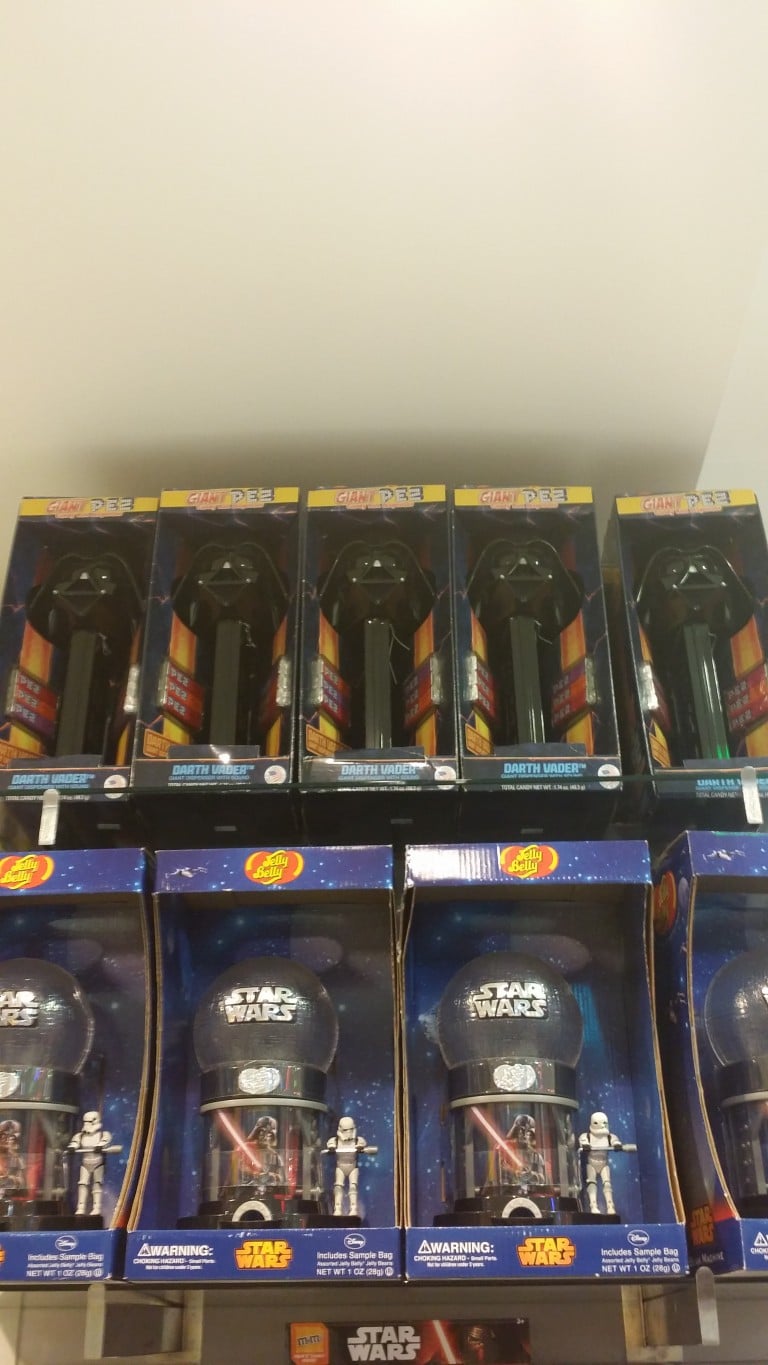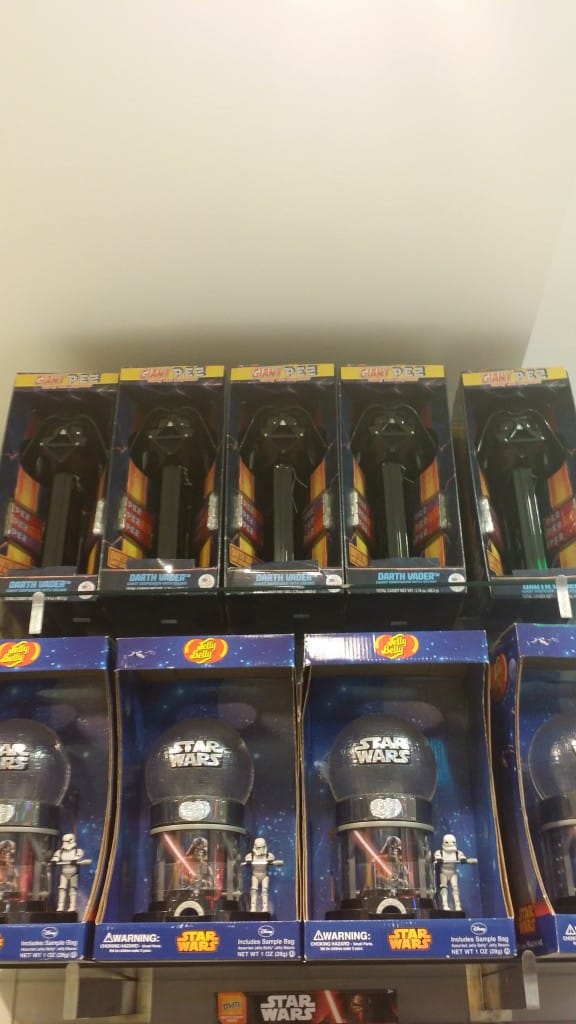 Really, it's a lot of fun spotting the cool Star Wars things while out. I also saw a really awesome Darth Vader statue in Walmart but failed to get a picture of that. So head on over to our Facebook and Show Us Your Star Wars!