New content is coming to Squadrons and it looks really good!
EA dropped the news in a Holiday Supply Drop Pilot Briefing, which explains both their November and December content updates. The gist of it includes a new map, new ships, new weapons and custom games split between two updates across November and December.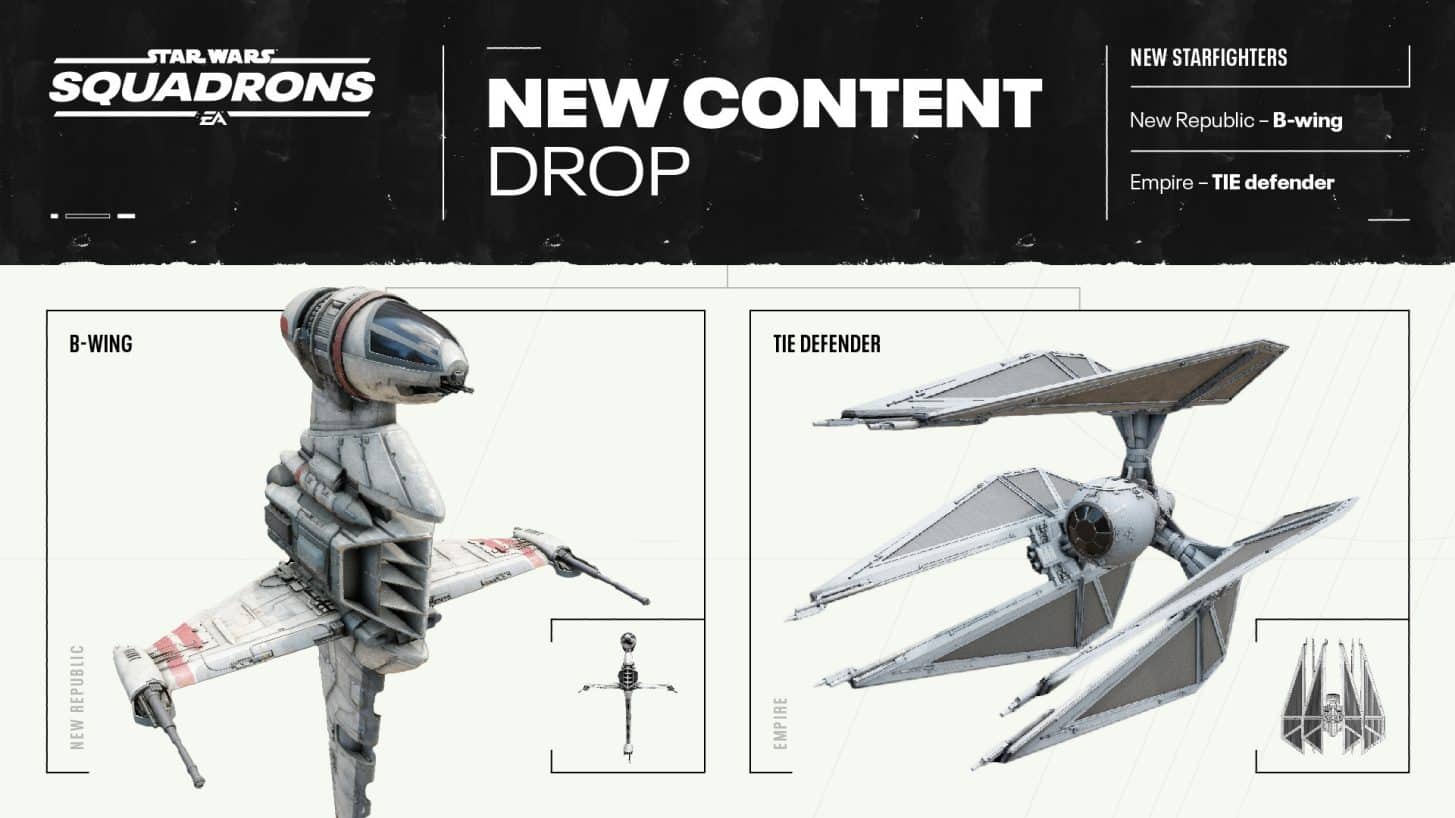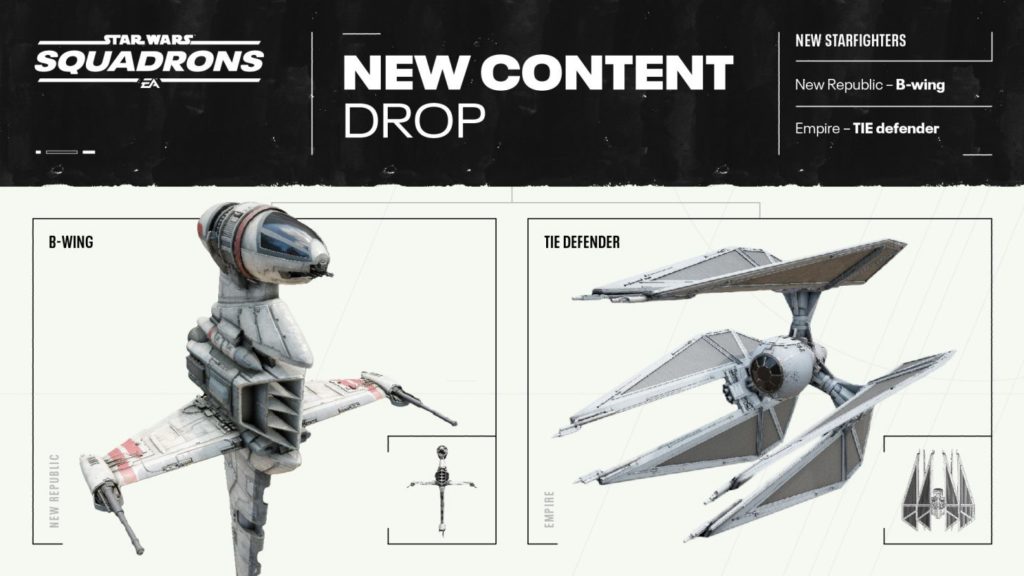 New Map: Fostar Haven
We're adding a new map to multiplayer! A fan-favorite location from the single-player story and one we've seen requested for multiplayer is Fostar Haven from the game's first prologue mission. In this update, the map will be added to Fleet Battles and the Dogfight mode.
New Components
"With this first update will come four new components. For Fighters and Bombers, you'll be able to use the Boost Extension Kit, a component that, when used, gives your starfighter a full boost. It'll then recharge over time and can be used again. This will help these starfighters be able to change the pace of the battle in a new way, such as by giving them the ability to change the tide of dogfights or to get out of engagements with flagships if used wisely."
EA went on to describe the new additions for Interceptors and Fighters, the Prototype Piercing Torpedoes given to Bomber and Fighters, and so much more. Here's another snippet:
December Update
December will bring some of our most requested content to date, providing a nice, final thank you gift for the holidays via Update 4.0. Like its predecessors, it'll also be host to bug fixes and other changes, all detailed in its own release notes.
Two New Starfighters
That's right, we're adding two new starfighters! One for the New Republic and the Galactic Empire each to round out your squadron. Let's start with what's deploying into the New Republic's hangar first.