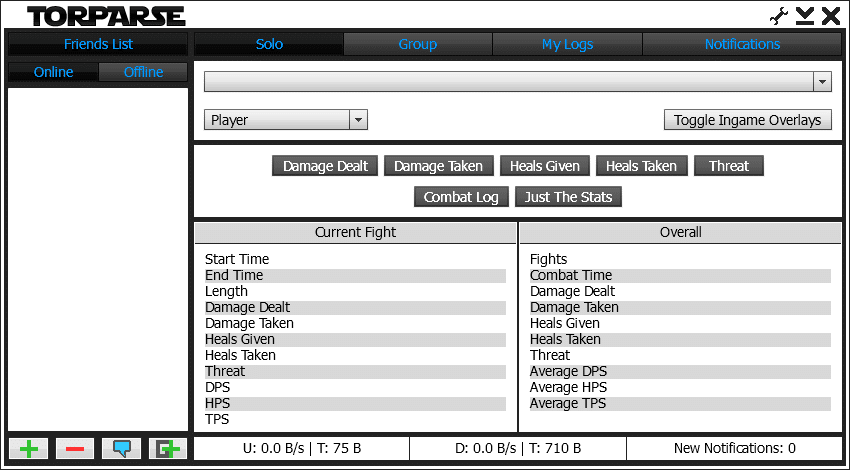 Alright gang, we've been bringing you news and updates about TORParse, including the new owners and their call for developers to help out. Well now we are very happy to tell you that they are back ONLINE!
You can download the TORParse client or just learn more here. There are many different ingame overlay windows available, tons of customization and a dropdown menu to help you personalize how you want your info to parse. Companions are also fully supported.
Take the experience of the TORParse website into your game with the TORParse In-Game Client! Getting setup is fast and easy. Below, you will find a list of features, screenshots and other information about the ingame client. Your feedback is greatly appreciated and highly valued. Head over to the TORParse forums and let us know what you think. Thanks and enjoy!
Server status information can be located on the Help! page.
Features
The TORParse Ingame Client offers a vast array of features and useful data breakouts to get the most out of your SWTOR experience, such as:
Breakouts for damage dealers, healers and tanks.
Stylized ingame overlay components.
Support for groups of all types from questing with a friend to 16-man operations.
Full support in all features for Companions.
Social features, such as a Friend's List and Private Messaging.
The ability to view data from previous combat logs.
Full integration with the TORParse website and your existing TORParse account.
And much more!