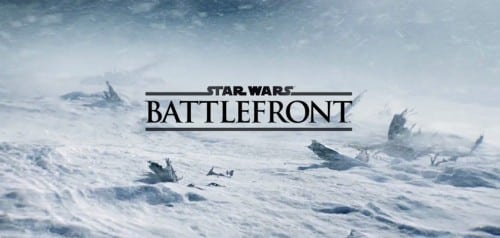 Star Wars gamers and fans of the movies/universe are certainly living in exciting times these days. While they do not currently have much available to them gaming-wise, they certainly have great things to look forward to and to be excited about. There's a lot on the horizon for fans of the cult classic, and even though it is now certain 2014 won't bring them the fulfillment and joy only a well-put together Star Wars game of movie can deliver, 2015 looks promising, at least according to EA's Chief Financial Officer Blake Jorgensen, who said at the annual shareholders' meeting of the company that Star Wars: Battlefront would indeed be released during the second or third quarter of 2015.
The stormy history of the title and the speculation sparked by the game's introduction at E3 in June, 2013 (trough a ~30-second intro), don't exactly paint a clear or even relevant picture of what DICE (EA's subsidiary in charge of the project) plan to with the title. According to DICE's Peter Soderlund, the game will be DICE's take on what Battlefront should be, and instead of a sequel to the original games in the series (developed by Pandemic Studios), it'll represent a re-launch of the Star Wars: Battlefront franchise. The game will use the Frostbite 3 engine, but the developer has promised that it will deliver cutting-edge graphics despite the relatively dated setup under the hood.
According to EA CEO Andrew Wilson, those looking forward to pick up new bits and pieces of information on the upcoming title will be tossed another tasty bone come this year's E3, when more details about the game are planned to be released. Whether we'll see actual game-play footage or just another – hopefully more extended – trailer, remains to be seen.
Its launch set to more or less coincide with the release of Star Wars: Episode VII (which can be a good or a bad thing, depending on how it'll come to fruition), the game will have to live up to rather lofty expectations on the part of the fans and the risk of its becoming just another "Phantom Menace" is a very real one indeed. The fact however that DICE are the studio handling it, is cause for justified hope in this respect, and perhaps, for even higher expectations…
Philip Thalberg works for Gosugamers, the home of one of the most vibrant HearthStone communities.