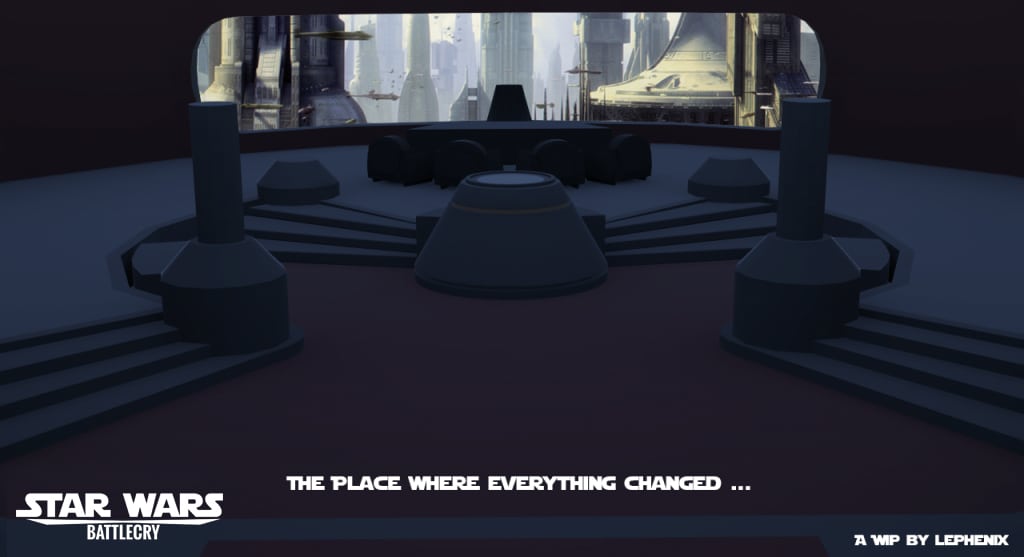 We talk a lot here about Star Wars games but here is something really awesome. Star Wars Battlecry – This is a new non for profit Star Wars game; from fans to fans. There are some great videos on their YouTube channel that tell you more about the game and what you can expect. You know how we love bringing you projects like this made by the fans. While this is not officially sponsored nor does it have the high-level backing a quality project will need, it's pretty darn good for what it is. We think it's worth the time to check out, especially if you consider yourself a true fan who enjoys all aspects of Star Wars. For many, there is an appeal to these fan-based projects that's just different from the typical stuff being put out by Lucas Arts or affiliated companies.
Here's more from their Gameplay Teaser:
Again, this is a fan-to-fan project so remember they are not affiliated with Star Wars or Lucas Arts. This project is non profit and just for fun.
Learn more about it here:
Star Wars: Battlecry is the free, standalone 'spiritual successor' to the popular and successful Star Wars: Battlefront series.
We are doing what has failed to be done in over 8 years: we want to bring you the true Battlefront experience.
Being developed in Unreal Engine 4 (new), we will be delivering a high quality game with modern visuals and exciting gameplay.
We are dedicated to bringing you the Battlefront experience once again but with the possibility of all new game modes never before seen in the Battlefront series and possibly even ground-to-space combat creating some of the biggest battles ever seen in a Star Wars game!
You can also visit their website and their Facebook or find them elsewhere on the Web.