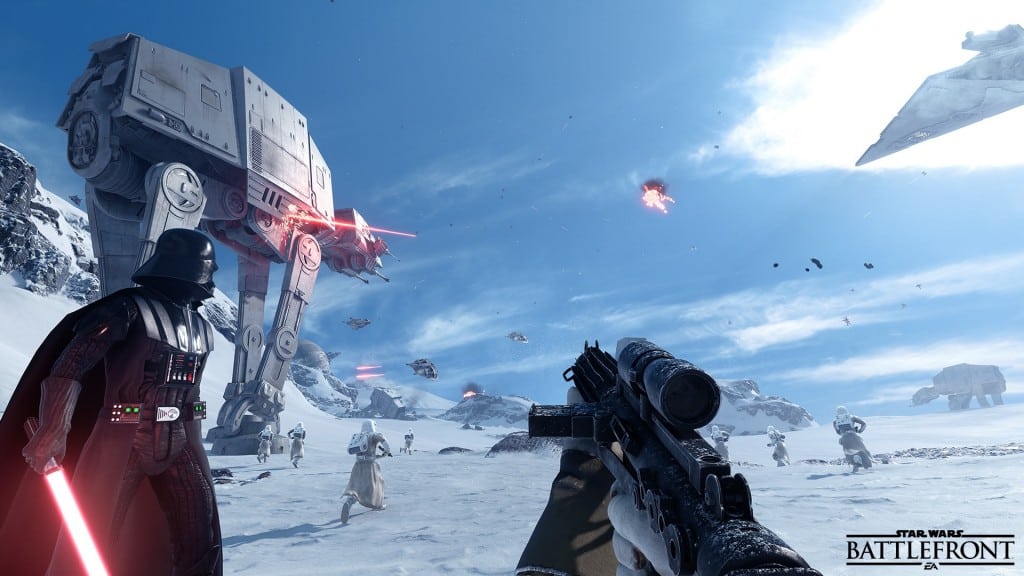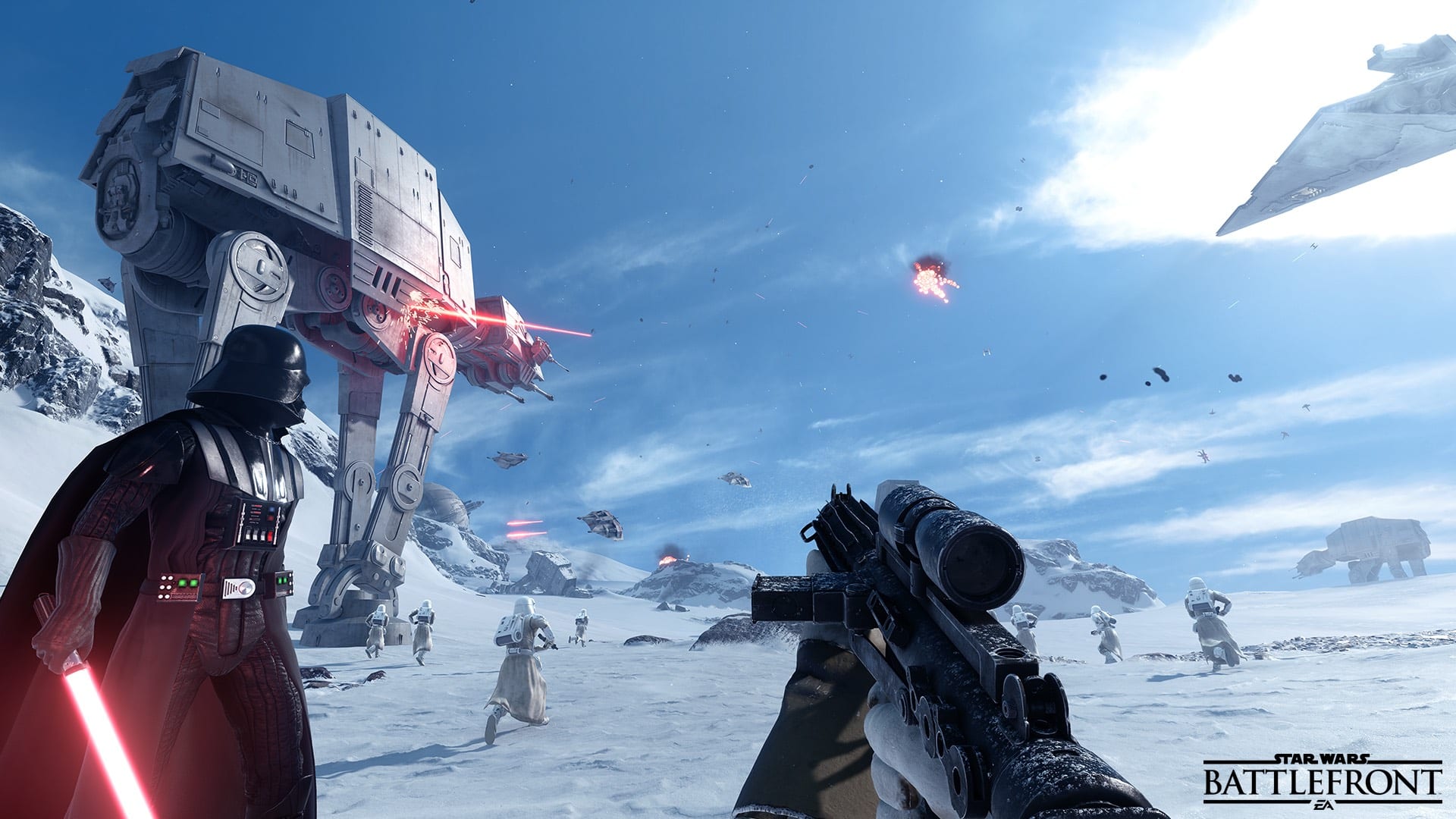 Electronic Arts has released some very exciting news about Star Wars: Battlefront. The beta that begins this October will be available to the public that has an Xbox One, PC, and a PlayStation 4. The hyped and loved Battle of Hoth Walker Assault mode is going to be available, also the recently announced Drop Zone on Sullust, which is an 8 versus 8 style mode will be available. In this "King of the Hill" style you will be capturing and controlling drop pods and this provides power-ups to defend your location.
There will also be an offline mode available and that is the Tatooine Survival Mission mode, which will be available on a split screen but you can still play it online full-screen as well. This information all came from a blog post by Star Wars: Battlefront community manager Mathew Everett. The beta will begin early October so make sure you keep your eyes peeled for it.
Star Wars: Battlefront will be available on PC, Xbox One, and PlayStation 4 on November 17th.