As we mentioned the other day, Star Wars: The old republic game update 7.1.1. is now live. With that players can look forward to new rewards for the Feast of Prosperity event and Galactic Seasons 3, "Luck of the Draw," introducing a new companion, reputation track, and rewards.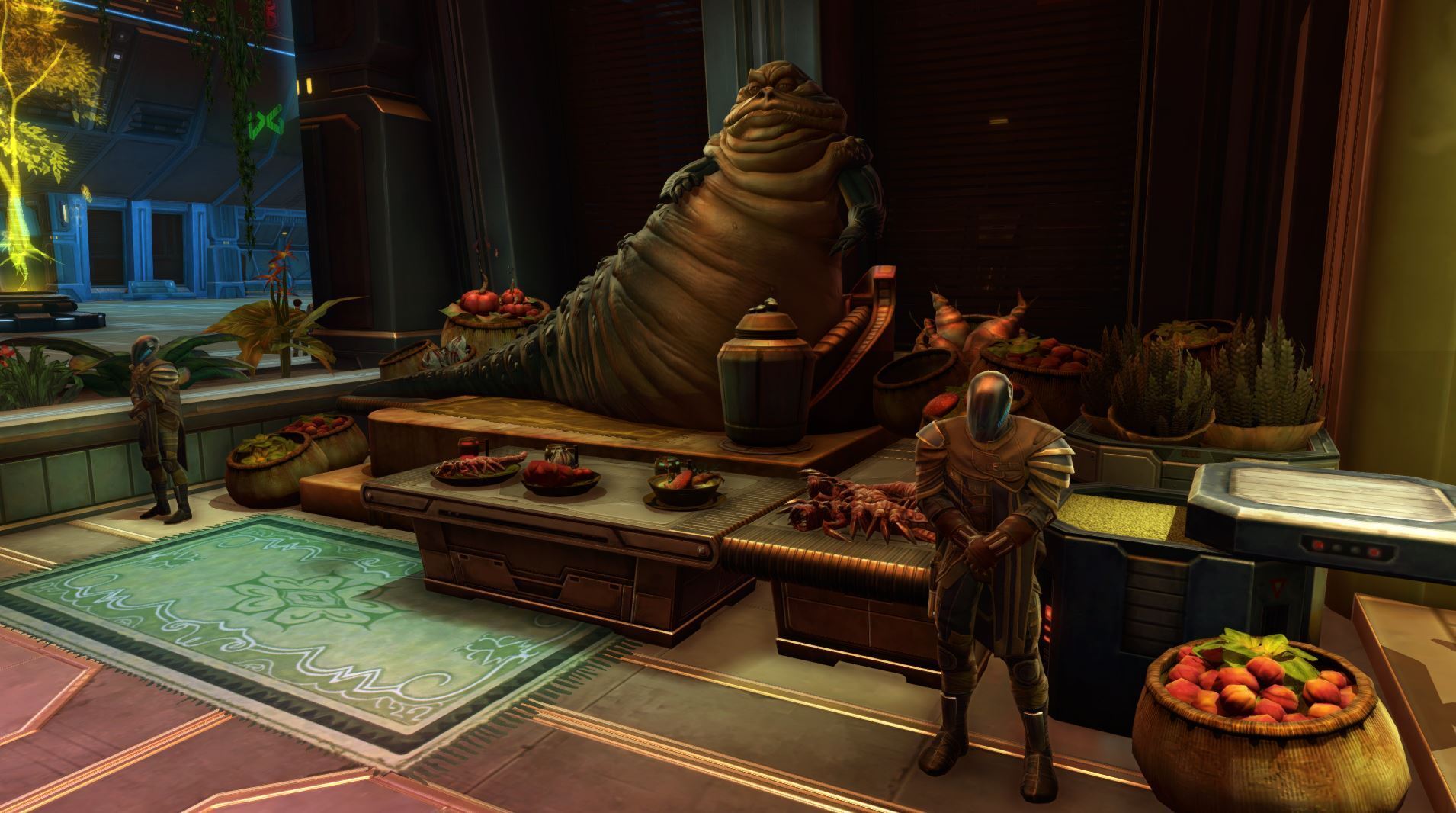 Feast of Prosperity 2022 – The Feast of Prosperity event is back, beginning November 1st at 12:00 PM UTC and lasting until November 29th at 12:00 PM UTC. To allow players to complete the event Missions, the last week of the event has been extended to two weeks instead of one. This new edition comes with new rewards:
Gourmand's Favorite Weapon Set
Duuba and Gaboorga Transport Skiffs
Feast Holo-Toy
Jump into the game to get the chance to earn these new rewards!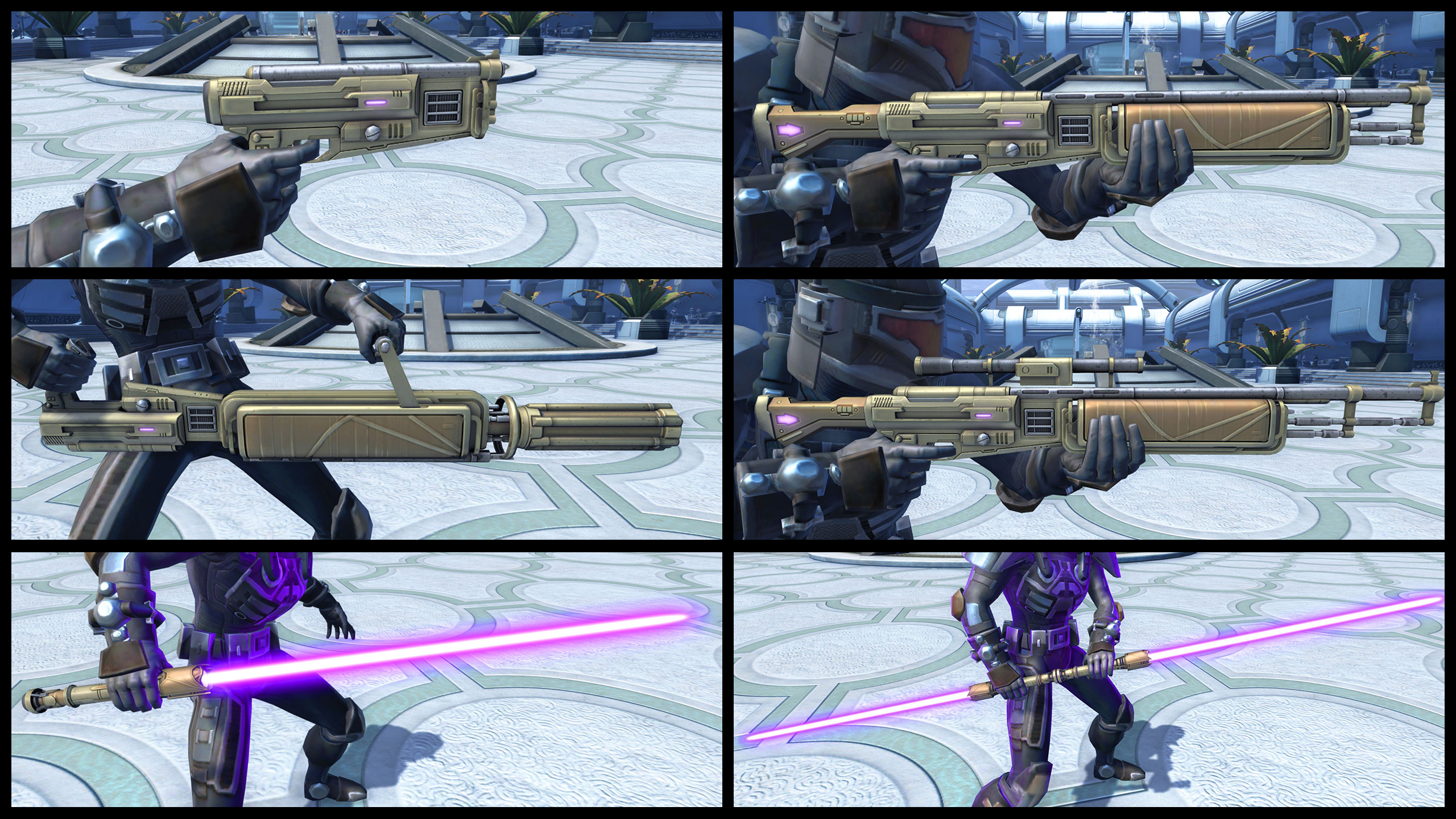 (Gourmand's Favorite Weapon Set (from left to right): Blaster Pistol / Blaster Rifle / Assault Cannon / Sniper Rifle / Lightsaber / Dual Saber.)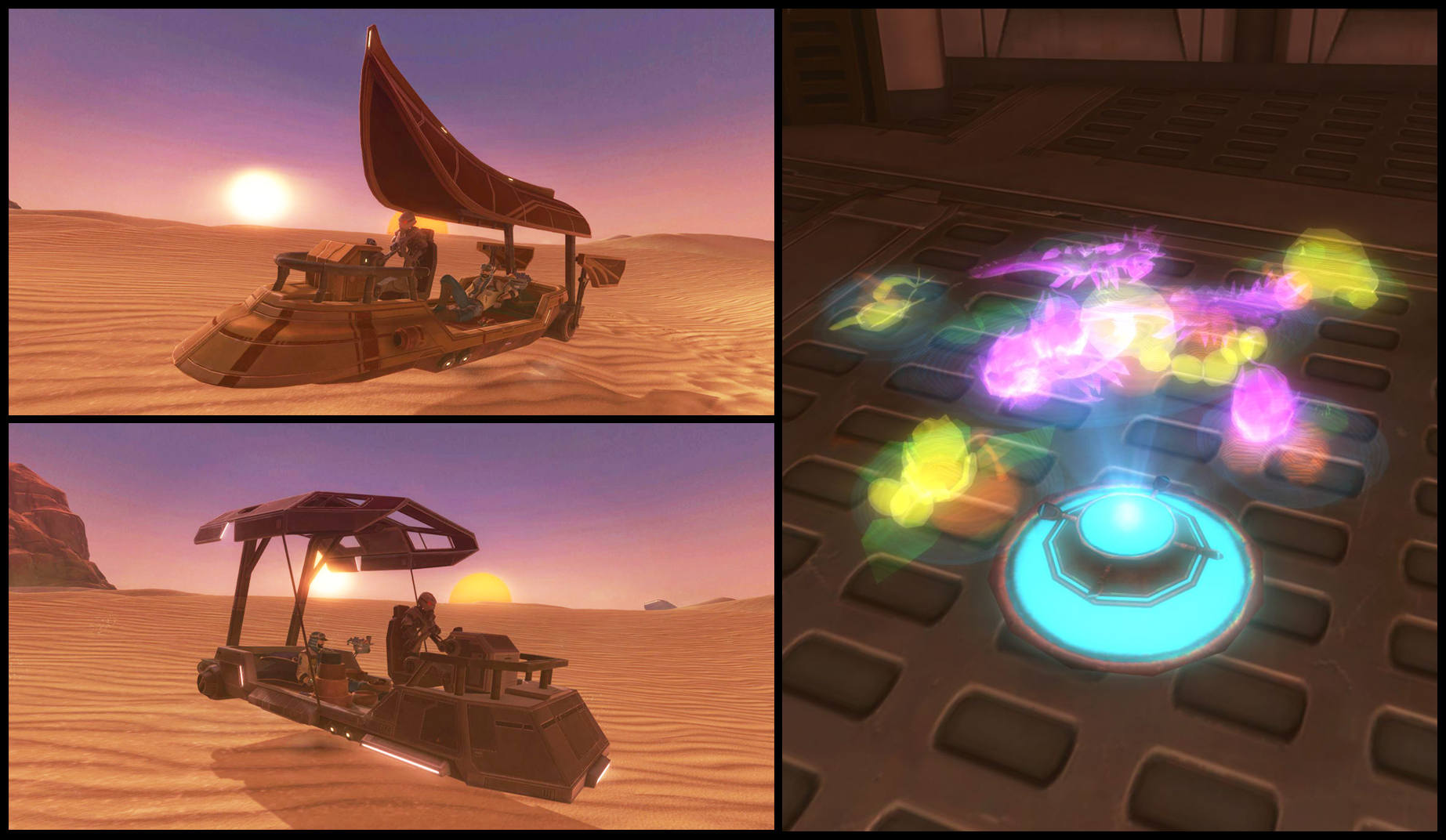 (Duuba and Gaboorga Transport Skiffs Mounts / Feast Holo-Toy)
Galactic Season 3: 'Luck of the Draw' – To reiterate, Galactic Seasons 3 will not be starting with the 7.1.1 patch, Read details here. In this new season, players can recruit the new companion, PH4-LNX, a Croupier Droid, and progress through a new reputation track, the Gambling Authority and Management Entity, to earn new rewards. Check out more information about these rewards and the Season Objectives here.
Balance Changes – This new update also brings balance adjustments, passive mod redesigns, and QoL improvements.
Two new tacticals – Two new Tacticals items have been added to the vendors in the Supplies section of each Fleet:
More information can be found in this forum post: Planned Balance Changes for 7.1.1.
Increased rewards of Daily Resource Matrices – The inflow of Daily Resource Matrix has been increased to make them easier to obtain.
Additional options to Outfitter – To improve player experience, players can now unlock 32 slots and name and favorite their outfits in Outfitter.
Manaan Daily Area – Manaan's Invasion Area is now an invadable planet for Conquests! New Conquest Objectives have also been added to the Manaan Invasion Area. Travel now to Manaan to complete these new Conquest Objectives.
Collector's Edition vendor – With the purchase of the Collector's Edition Vendor Access item, players gain access to the Collector's Edition Vendor and the ViP area on the Fleet.

Log in to the game to experience these new additions and to participate in the new Galactic Season and Feast of Prosperity events. The full list of patch notes for this update is available here.