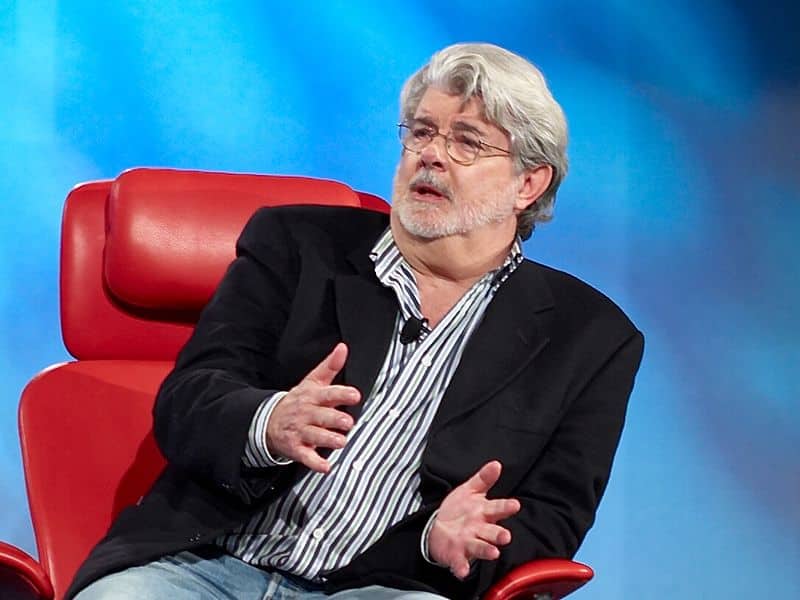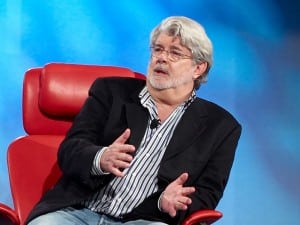 So we're all a little ticked at George Lucas for "retiring" from Star Wars but he just did something cool enough to redeem himself- at least a little in the eyes of fans. In case you were not previously aware, Lucas has been in a battle with his neighbors for years because he wanted to build a movie studio in what they considered to be their backyards.
Here's a pic from the San Francisco Chronicle:
George Lucas will not be building a 270,000 square foot digital media production compound on Grady Ranch in San Rafael, Calif., on the clear hillside (front left, in front of red roof) fronting a 174 house community seen in the background on Friday, March 30, 2012.
So instead, he's decided to build something else, something that's really better for the greater good than a media studio anyway. He has decided to turn his large piece of land in Marin County into low-income housing instead. Despite the fact that his dream movie studio would bring more than $300 million worth of economic activity to the area, the neighbors were not having any of it.
They were too concerned with the years of construction that might take place and what kind of riff-raff might come to the area if he built such a thing so they have been fighting him for more than 25 years. Lucas finally gave in to the demands of the residents of the area and backed down on his decision to build the movie studio.
They released this official statement explaining how they backed out of the building plans and what they will likely do instead:
The level of bitterness and anger expressed by the homeowners in Lucas Valley has convinced us that, even if we were to spend more time and acquire the necessary approvals, we would not be able to maintain a constructive relationship with our neighbors.

We love working and living in Marin, but the residents of Lucas Valley have fought this project for 25 years, and enough is enough.  Marin is a bedroom community and is committed to building subdivisions, not business.  Many years ago, we tried to stop the Lucas Valley Estates project from being built, but we failed, and we now have a subdivision on our doorstep.
Previous plans: nearly 300,000 square foot, state-of-the-art movie studio complete with day care center, restaurant, gym and a 200-car garage
Neighbors complained for years and years.
New plan: low-income housing
That will be harder for the haters to complain about, I think. He left them with this comment:
"If everyone feels that housing is less impactful on the land, then we are hoping that people who need it the most will benefit."
Ba-zinga! (as Sheldon would say –TBBT)
Is housing rather than business if what you want, housing is what you will get. Good one, Mr. Lucas, good one!