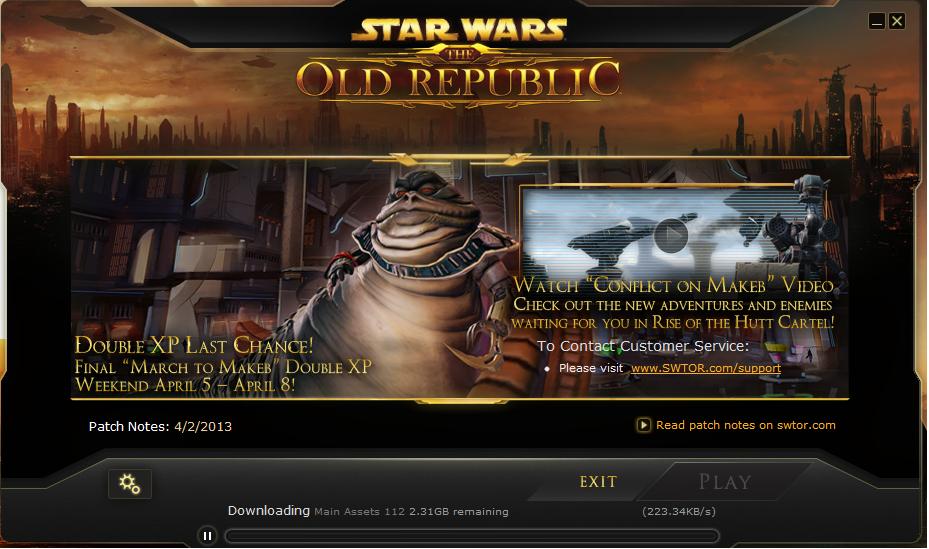 Servers were down for a few hours today to apply an emergency patch that fixed a few issues with quests and game crashes. Many players was hoping this patch would fix the bolster issue that has been with the game since update 2.0. Bolster is now determined by gear instead of purely by level from what I understand. So you could remove your gear and get bolstered up to people who have gear. You remove gear and you get bolstered BEYOND those with gear at the moment.
BioWare is aware of this problem though, and Eric Musco posted a lengthy forum post on the official forum.
This is a hilarious "bug" and I love that he sat down and explained exactly what's happening. It's the perfect way to handle the situation.
AmberGreen Maintenance: April 10th, 2013 | 04.09.2013, 03:46 PM On April 10th, all game servers will be unavailable as we perform maintenance. Patch 2.0.0a will be implemented during this downtime. Details are as follows: Date: Wednesday, April 10th Duration: 2 hours Time: 3AM PDT (10AM GMT) – 5AM PDT (12PM GMT)
Patch Notes:
Pending Missions that were unable to be opened before Game Update 2.0 will now function as intended.
Corrected an issue that could cause a crash to desktop directly after clicking "Play".