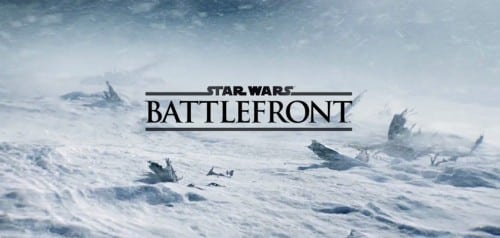 Star Wars: Battlefront reveal out of the way early with the announcement that more game info will be available in Spring 2015. That's around six months ahead of Star Wars: Episode VII's theatrical debut, so 2015 should definitely scratch your Star Wars itch with a bunch of new books, movies, and games.
The publisher used their 2014 E3 Press Conference to show off a quick behind-the-scenes video (DICE went poking around in the LucasArts archives to get the look of their game just right) Check it out below:

Star Wars™ Battlefront™ is the ultimate Star Wars battle experience, brought to life by the creators of Battlefield. Fight in epic Star Wars battles on iconic planets and rise through the ranks playing as the heroic Rebellion or the evil galactic Empire.