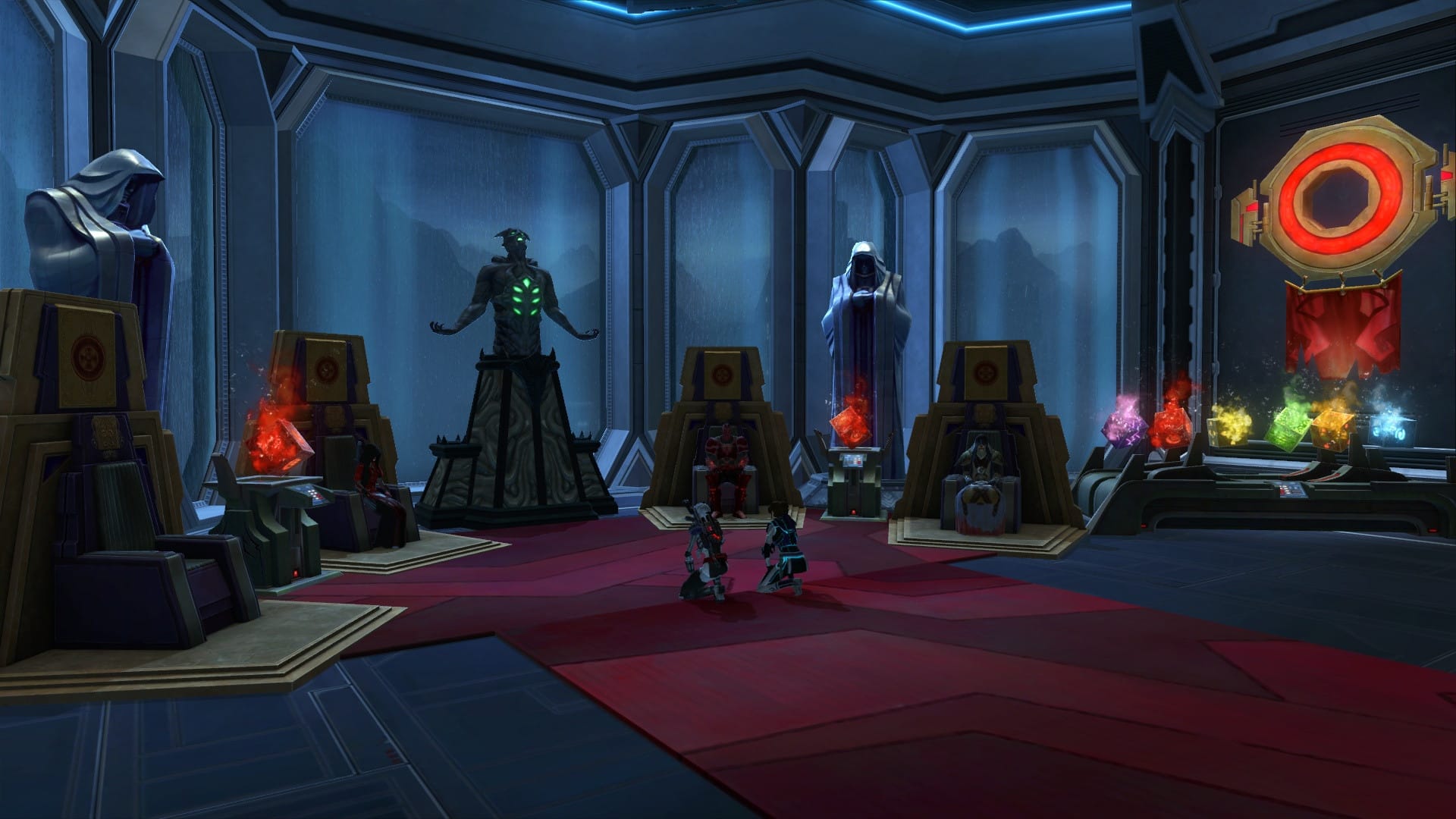 BioWare took down the servers for a few hours today to perform maintenance and add a patch that fixes the performance lag that annoyed many players. Below are the patch notes: 
2.9.0b Patch Notes
General
Corrected an issue with Galactic Strongholds that caused reduced performance in some instances.
Corrected an issue where a player's Legacy Titles would appear blank.