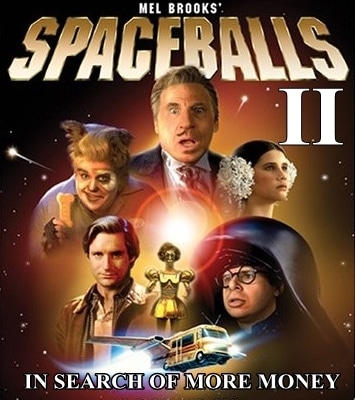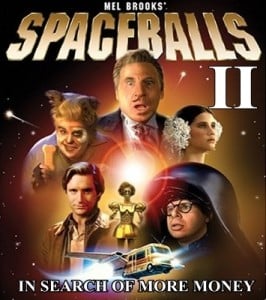 Remember the hilarious classic parody of Star Wars, Spaceballs? After nearly thirty years since its debut, Mel Brooks has said that he is interested in making a sequel called, Spaceballs 2: The Search for More Money.
While Star Wars fans all over the world are excited and constantly hearing new rumors about the new Star Wars movie, Mr. Brooks recently said that he would like to create the sequel after the release of Star Wars: The Force Awakens.
Mel Brooks was recently on a podcast with Adam Carolla, called Take a Knee, and this is when he said what the title would be and his wishes are to use as many of the same cast members as possible. This won't be an easy task since some of the major characters have passed away. Another problem that Mr. Brooks might encounter is that of hiring Rick Moranis to play his original role. He was popular in many movies in the nineties, such as Honey, I Shrunk the Kids. He stopped acting in 1997 and later on his wife passed from breast cancer. After this happened, he said that it would be too hard to be a single father and travel around doing movies.
However, nobody knows for sure what could happen, maybe he would change his mind. Back in 2014, Mr. Brooks had mentioned during an interviews with Parade that Tom Meehan, collaborator and screenwriter for Spaceballs, had some wonderful ideas for a sequel. However, he says it mainly depends upon whether Rick would decide to take part in the film.
The whole movie is available as stream here, if you want to see it again.
Brooks also mentioned in a 2014 interview with Parade that longtime collaborator and screenwriter Tom Meehan of Spaceballs and Young Frankenstein had "some great ideas" for a sequel to the movie. But it really still rides on whether or not Rick wants to be a part of it. From the interview:
"Without Rick, I wouldn't do it," Brooks explained. "I've got the helmet in storage, just waiting for him." He added that he's spoken with Moranis a few times over the years, but he's "really strict" about remaining retired.