With the upcoming movie, we can expect to see a lot more Star Wars merchandise but one thing you probably don't think about when you think Star Wars is makeup. Cover Girl is out to change all of that. They have a new, exclusive, limited-edition Star Wars collection that features shiny, metallic lipsticks, deep nail polishes and more.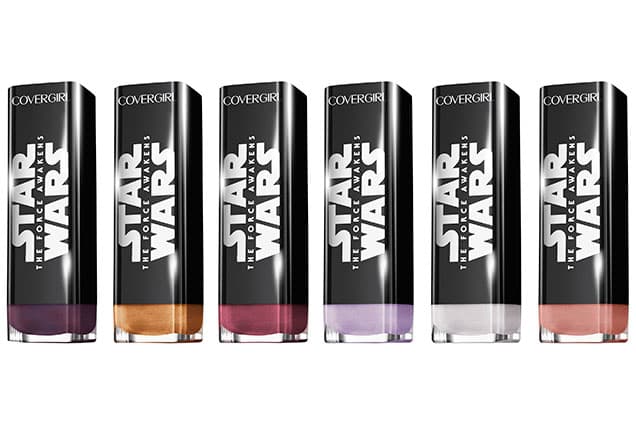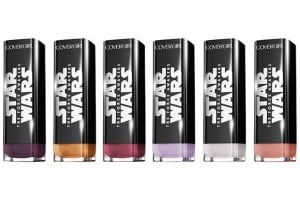 Allure tells us more about the special edition makeup that releases in early September:
A long time ago, in a galaxy not so far, far away, a movie was made that inspired an epic hairstyle—the Princess Leia. Two trilogies and almost four decades later, we're still getting beauty inspo from the women of Star Wars. In celebration of the new film The Force Awakens, out this December, CoverGirl is releasing a limited-edition collection of makeup that begs the question: Are you on the light side or the dark side? Check out the whole collection (and don't miss our behind the scenes lookat the ad campaign), which launches officially on September 4, right here.
I do rather like the colors. It's nice to see something bold you can just pick up at your local store. I do think it would be awesome if the lipstick was applied with a lightsaber wand or something similar (I know I am not the only one to think this) but all in all, it's a fun campaign with fresh colors and something cute for the Star Wars fan in your life.
To celebrate the launch, CoverGirl's global creative design director, makeup artist Pat McGrath, designed some creative looks from right out of the movies using the items from the collection. McGrath dreamed up six galactic looks using the makeup in the collection—three inspired by the light side, three inspired by the dark side. We got a sneak peek at two of them: the Droid (in gold), and the Stormtrooper (in black and white).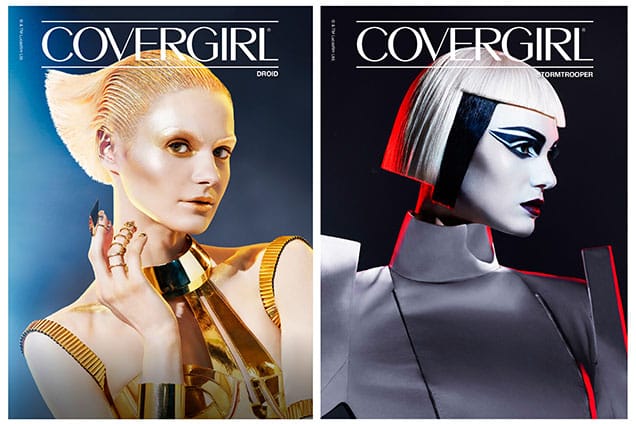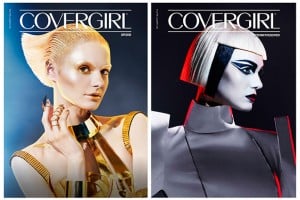 So, which side are you on?