It's my favorite day of the year: Star Wars Day! It just wouldn't be a May 4th without a post here about all the wonderful ways you can celebrate this awesome day. If for some reason you are not up to date on this very special day, StarWars.com has you covered:
Say "May the 4th Be With You" out loud and you'll hear the pun that Star Wars fans worldwide have turned into a rallying cry to proclaim their love of the saga. It's the worldwide day to say "May the Force be with you" to all, and celebrate the beloved Star Wars story that binds our galaxy together.
One of the earliest known records of "May the 4th" used in popular culture is in 1979, as described here by author Alan Arnold while he was chronicling the making of The Empire Strikes Back for Lucasfilm:
Friday, May 4

"Margaret Thatcher has won the election and become Britain's first woman prime minister. To celebrate their victory her party took a half page of advertising space in the London Evening News. This message, referring to the day of victory, was 'May the Fourth Be With You, Maggie. Congratulations,' further proof of the extent to which Star Wars has influenced us all."
Once the Internet allowed Star Wars fans around the world to connect with one another, May the 4th soon became a grassroots tradition each year, with fans online and offline proclaiming it "Star Wars Day."
You can read more about it here. You can also find a lot of great posts about may the 4th in one place.
A Happy Star Wars Day message from Daisy Ridley:
That is definitely one of my favorite things to come out of today. Daisy Ridley (joined by a few friends) wishes fans a happy Star Wars Day and offers thanks for all the money raised through Star Wars: Force for Change. This marks your last chance to donate — and the chance to win a trip to Ireland and visit Skellig Michael, the iconic location of Rey's fateful meeting with Luke Skywalker in Star Wars: The Force Awakens.
But that's not all. Something we see every year (with this year topping the charts due to the newly awakened popularity of Star Wars), is great art. Gizmodo did a great compilation of Star Wars art released today and here is one of my favorites: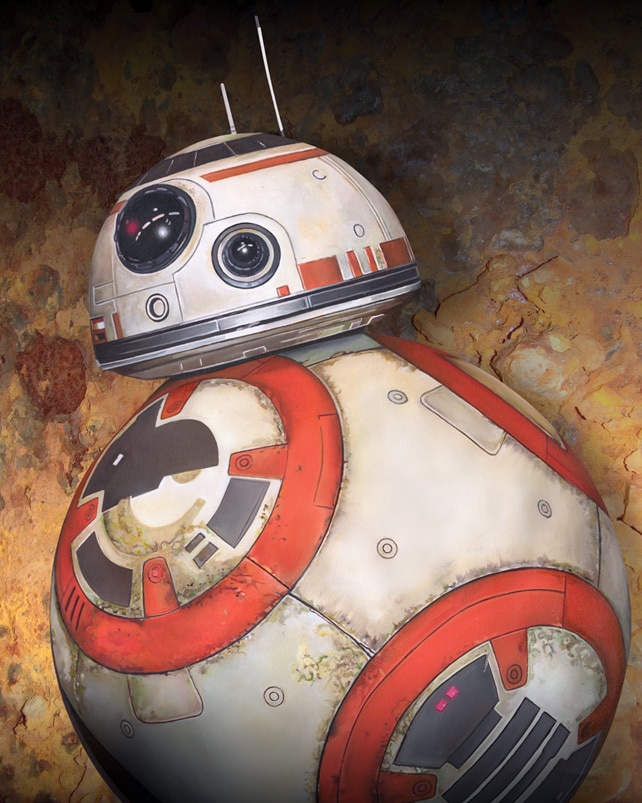 BB-8 by Kevin Graham
So what are some of your favorite things from this May the 4th? How do you plan to celebrate? Marathon watching the movies? Another viewing of The Force Awakens? Playing with your Star Wars LEGOs? Let us know in the comments and…
May the Fourth Be With You!