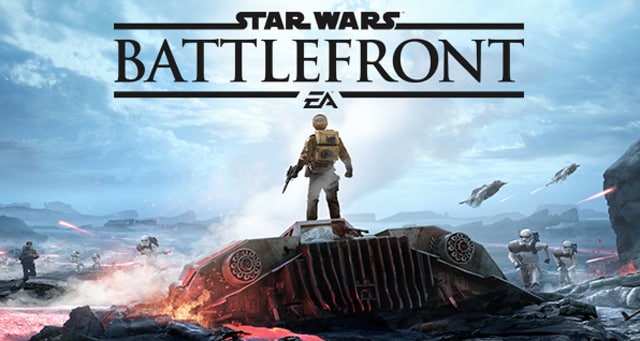 Here's a discussion that is up for debate (and it likely won't be the last time we see it being discussed): Does Star Wars: Battlefront have enough depth? Does it even have a chance to have the level of depth that some players seek?
Are some people expecting too much from their multiplayer shooters these days?
As gaming evolves, so does the technology in which we use to enjoy it. So also does the tastes and expectations of the people who play the games.
We've heard many excited Alpha testers admit that they are a bit let down by the not-quite-final product of the game. Thus starts the debate between the "cynics" and the "fanboys" and with both sides going at one another, we often don't hear real evidence about the game itself.
So let's take a look at the two main points of view and then we'd like to know what you think.
There are some who say that the game is designed with the casual players in mind and that it lacks the depth that more serious gamers will be looking for. Again, this is debatable about what is considered "depth" and who are considered "casual" players but people in this camp will argue that the game is oversimplified and created for the casual players. They say it looks beautiful but offers only instant gratification for the casual players and no long term depth for the more serious players. They will say that the game offers quick tricks and caters to those players with short attention spans in order to master them. The "hardcore" player will grow quickly bored with this.
Even if this is true, the casual players make up a larger portion of the gaming population so it makes sense that DICE would want to cater to the large group of people who will be buying and playing their games. That said, there are also different game modes and we're not seeing all of them, even in Alpha. So there is also the argument that there will be game modes more suited to the more serious player. Blizzard is a good example of a developer who has done a good job of catering to both the casual players and the serious fans. Different game elements provide something for everyone and give their games more longevity. Will DICE do that with Star Wars: Battlefront?
The game is good but some are critical of whether or not it will be worth the $60 price tag. Sure, we don't see everything in Alpha and there will be more vehicles, heroes and game modes but all in all, does it have enough substance to make it a long term hit?
There's no doubt it will sell many copies initially. The timing with the release of the Star Wars films, the hype and the excitement over a Star Wars themed game pretty much secure that fact. But will it have depth to last? Only time will truly tell but we have high hopes for this one.