The guys over at BioWare is giving away a free mini pet to all players, in celebration of the launch of Star Wars Jedi: Fallen order.
We want to offer our heartfelt congratulations to our friends at Respawn on their amazing accomplishment. Friday, November 15th marks the beginning of an exciting new journey as players around the globe begin their adventures with Cal Kestis and his companion BD-1. We cannot wait to join them in a galaxy far, far away!
As a studio that loves our Companions, we were especially drawn to BD-1. So, as a special congratulations to the Respawn team, we have built a new droid mini-pet inspired by BD-1. Since The Old Republic takes place thousands of years before the events in Star Wars Jedi: Fallen Order, we worked with the Respawn team to make sure that our droid's design was properly influenced by BD while also fitting within the Old Republic era. The Respawn team supplied us with early, unused concepts for BD-1 (which you can find in the upcoming book "The Art of Star Wars Jedi: Fallen Order"), and we took one of our favorites as the starting point for what would become the RE-1 droid.

How can you get RE-1 for yourself? RE-1 will be granted for free to any player that logs into Star Wars: The Old Republic from 6AM Pacific, Thursday, November 14th – 12:01 AM Pacific Tuesday, December 10th. That's it! Just log in and your very own RE-1 mini-pet will be waiting in your in-game mail. Don't forget that our 5th expansion, Onslaught, just launched on October 22nd and is free to all subscribers.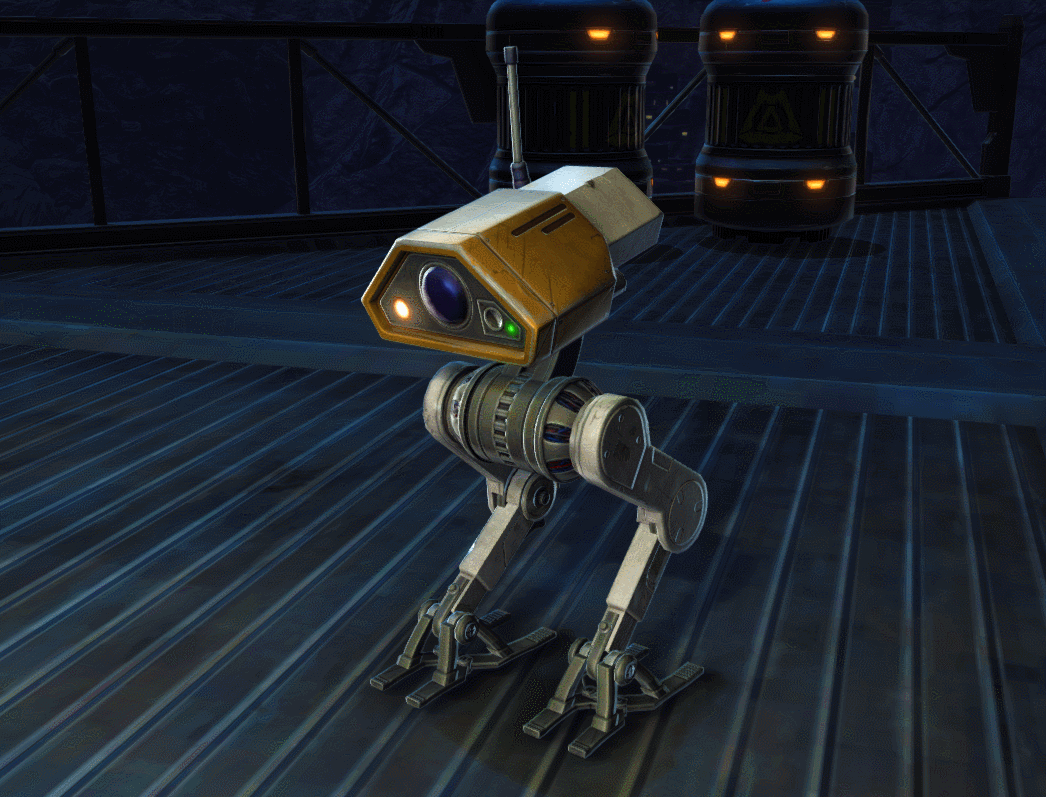 Join Cal and BD-1 in Jedi: Fallen Order on Friday, November 15th. Congrats again to our friends at Respawn!
-The Star Wars: The Old Republic Team