his August, Marvel Comics is set to unveil a new crossover event within the Star Wars universe: "Star Wars: Dark Droids." Written by Charles Soule and illustrated by Luke Ross, this exciting event will introduce a new threat to the galaxy far, far away — a malevolent entity known as the Scourge.
The Scourge has the terrifying ability to corrupt not only droids and cyborgs but also everything else it comes across, causing chaos and destruction for both the Empire and the Rebellion. One of its prime targets is none other than Darth Vader, the Dark Lord of the Sith. As Vader is more machine than man, the Scourge seeks to claim the Force from him, setting the stage for an epic conflict​​.
In a unique twist, all five issues of this event will feature Scourged Variant Covers by Rachael Stott. These covers will spotlight some of the Scourge's primary targets, including C-3PO, Beilert Valance, and Darth Vader himself. These variant covers will adorn both the main event series and will also be available as virgin variant covers, offering fans a unique collector's item to add to their Star Wars memorabilia​.
The first issue of "Star Wars: Dark Droids" is slated for release on August 2nd, with subsequent issues being released monthly. Here's the release schedule for all five issues:
"Star Wars: Dark Droids" #1: On sale August 2nd​​.
"Star Wars: Dark Droids" #2: On sale September 6th​​.
"Star Wars: Dark Droids" #3: On sale October 11th​.
"Star Wars: Dark Droids" #4: On sale in November​.
"Star Wars: Dark Droids" #5: On sale in December​​.
As the galaxy prepares to face this new threat, fans worldwide can look forward to diving into this thrilling new chapter in the Star Wars saga. Don't miss the release of "Star Wars: Dark Droids" #1 this August!
STAR WARS: DARK DROIDS #1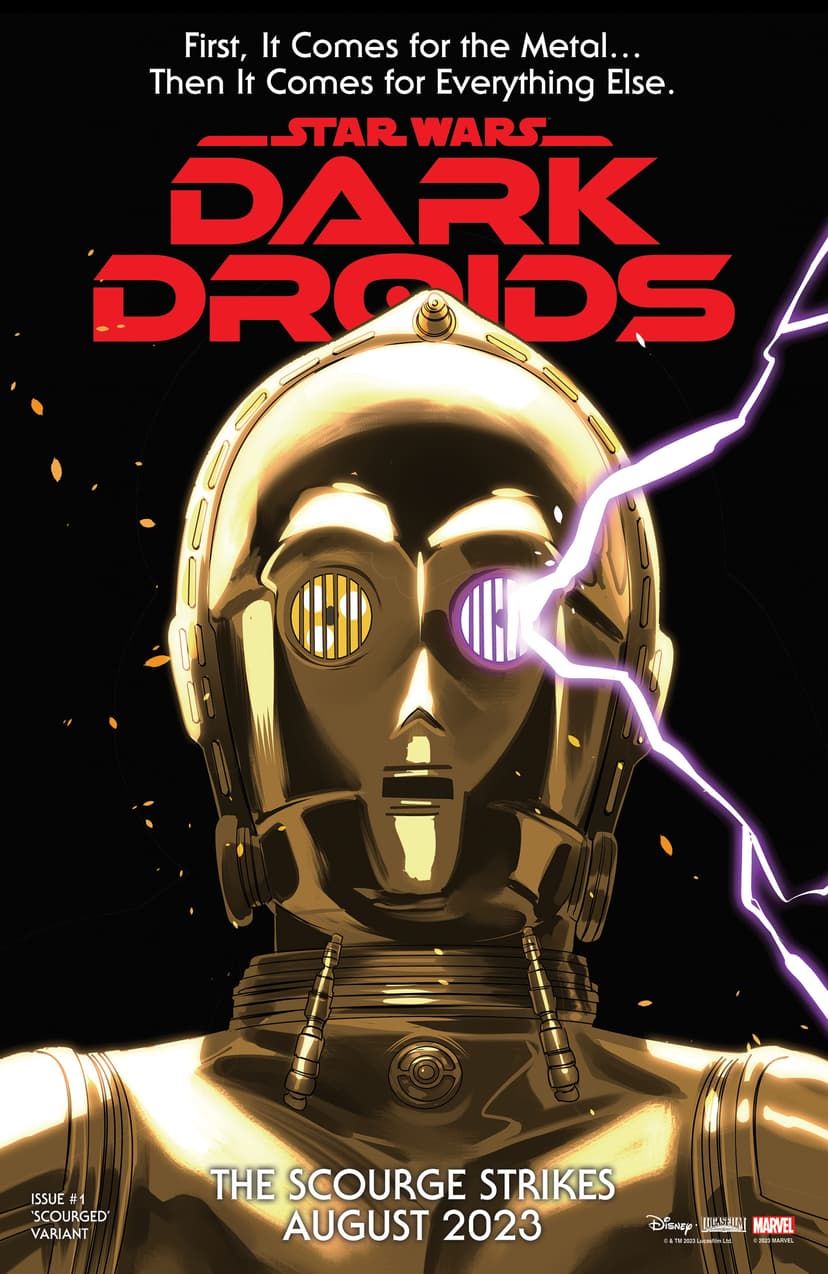 STAR WARS: DARK DROIDS #1 (OF 5)
Written by CHARLES SOULE
Art by LUKE ROSS
Scourged Variant Cover by RACHAEL STOTT
On Sale 8/2
STAR WARS: DARK DROIDS #2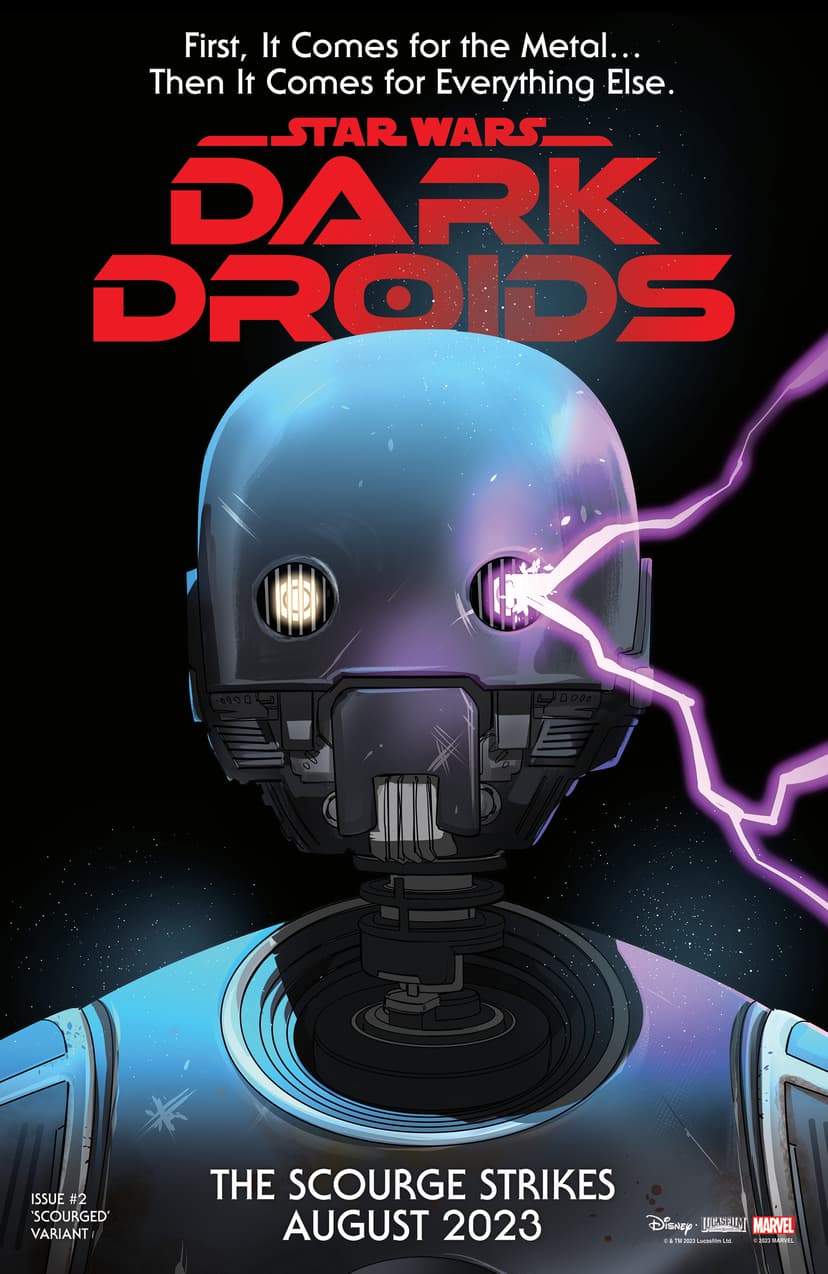 STAR WARS: DARK DROIDS #2 (OF 5)
Written by CHARLES SOULE
Art by LUKE ROSS
Scourged Variant Cover by RACHAEL STOTT
On Sale 9/6
STAR WARS: DARK DROIDS #3 (OF 5)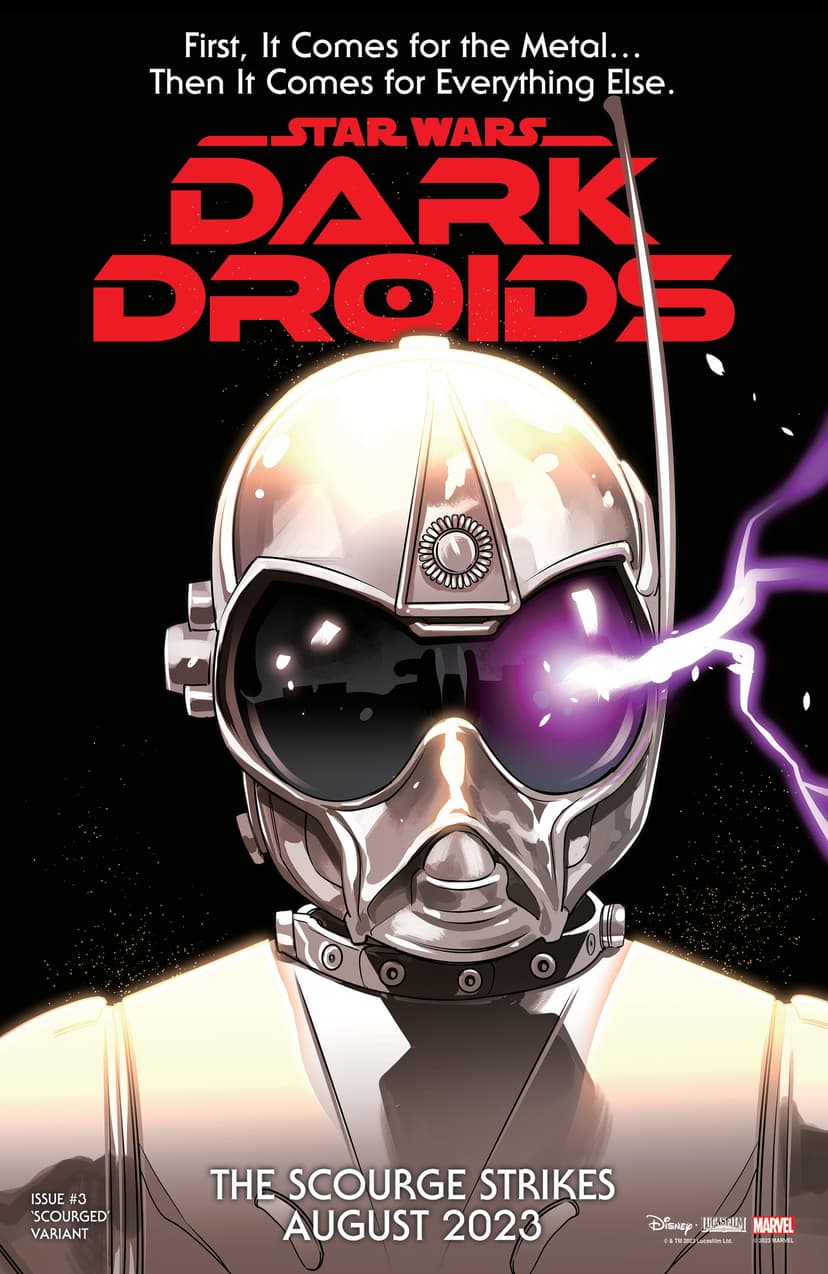 STAR WARS: DARK DROIDS #3 (OF 5)
Written by CHARLES SOULE
Art by LUKE ROSS
Scourged Variant Cover by RACHAEL STOTT
On Sale 10/11
STAR WARS: DARK DROIDS #4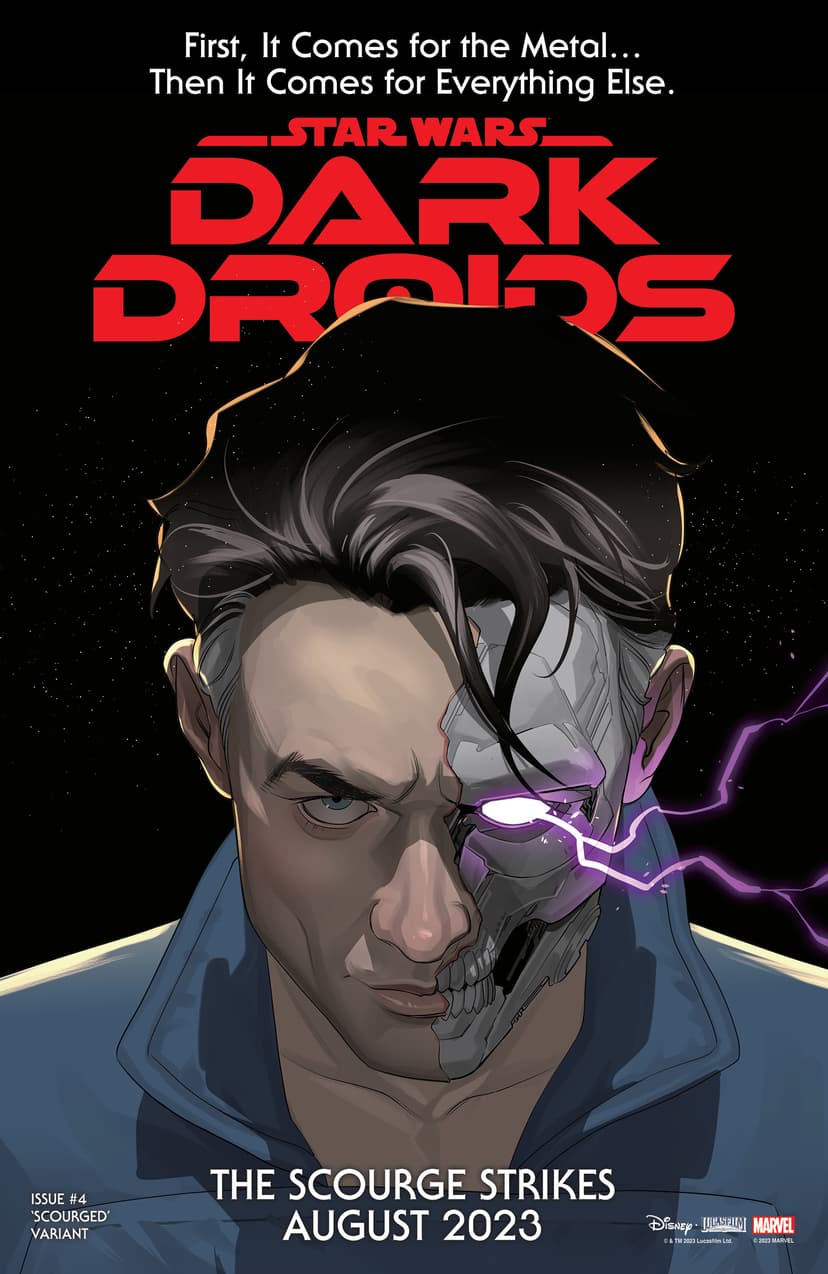 STAR WARS: DARK DROIDS #4 (OF 5)
Written by CHARLES SOULE
Art by LUKE ROSS
Scourged Variant Cover by RACHAEL STOTT
On Sale November
STAR WARS: DARK DROIDS #5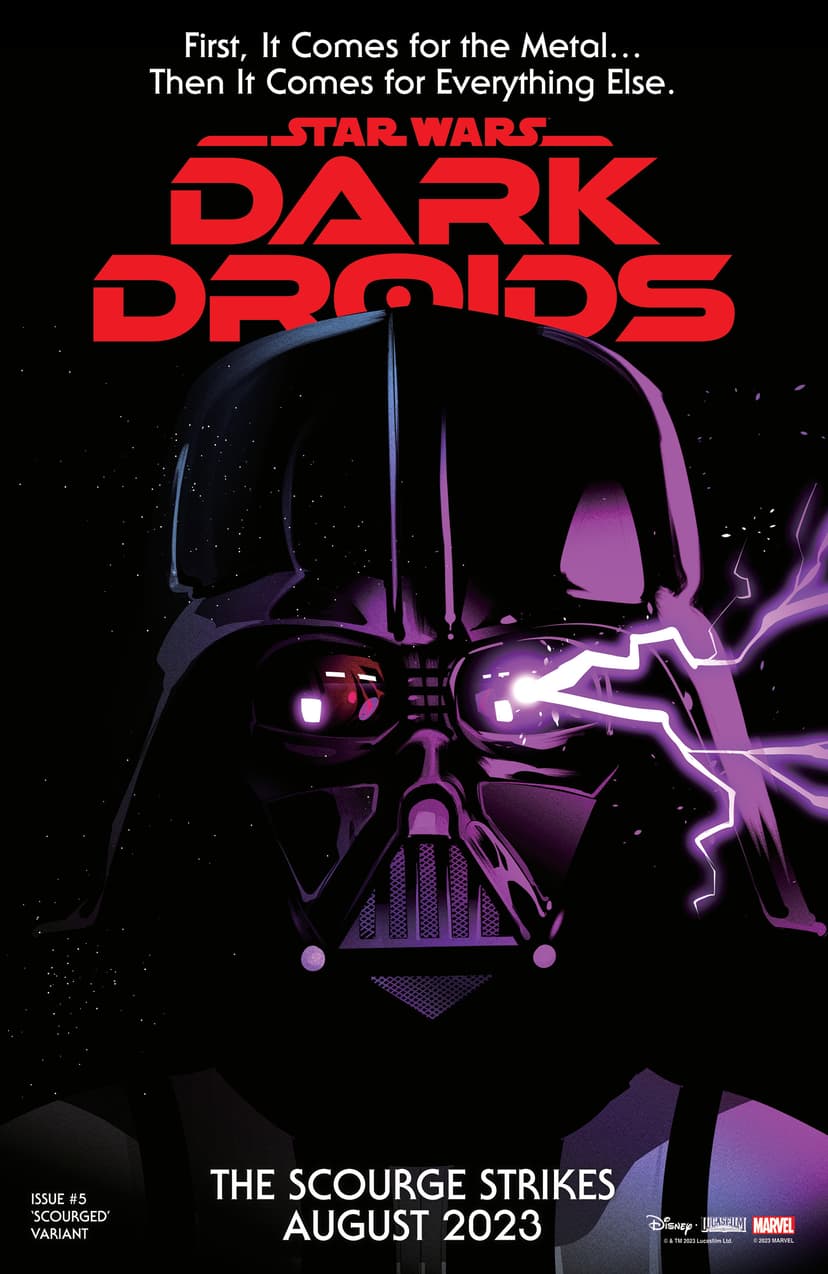 STAR WARS: DARK DROIDS #5 (OF 5)
Written by CHARLES SOULE
Art by LUKE ROSS
Scourged Variant Cover by RACHAEL STOTT
On Sale December