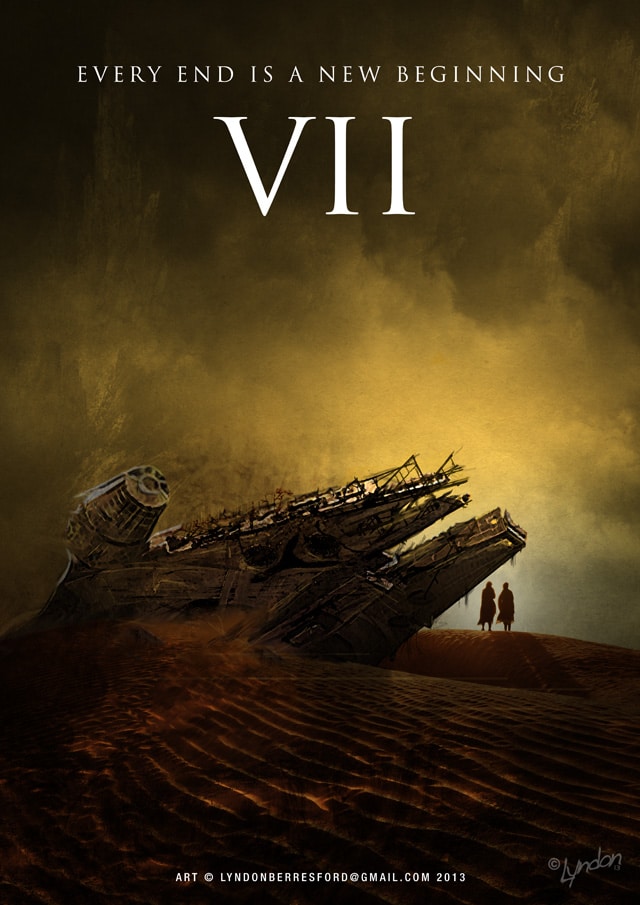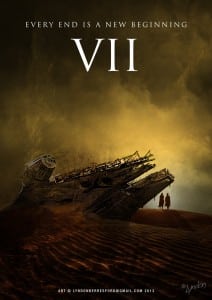 It's been awhile since we gave you a good Star Wars Episode VII Rumor Roundup and we have a couple of good ones for you this week.
Rumor: Construction Of The Millennium Falcon Is Underway For Episode VII – Star Wars Underworld brings us this interesting rumor of Star Wars VII. We know that production for this film is under way but a lot of info about it is still being kept secret, as is expected from a franchise as popular as Star Wars. But a recent rumor says it might be farther along in the process than we think:
In an article primarily about J.J Abrams' presumed Star Wars upgrades to the Bad Robot facilities in California, the Latino Review's Kellvin Chavez mentions that everyone's favorite 'hunk of junk', the Millennium Falcon, is currently being constructed at Pinewood studios in London.
Here's what Chavez had to say:
"…I've been told that the Millennium Falcon has been built…Here is what my source just told me after reading what the trade had to say.

All of post-production and re-shoots are to work around Abrams and Actors schedules. 90% of shooting in London. Also they are building the Millennium Falcon on at Pinewood. Interior is done."
So there we have it, and while we don't know if it's true or not, it can be fun to speculate. Would you be looking forward to seeing this one come to light?
Then there is another rumor that we get from Star Wars Underworld.
A New Dawn? – In this rumor about Star Wars Episode VII, we hear about the potential title.This rumor comes from Talk Backer, who claim to have heard from multiple sources that A New Dawn is one of several titles in consideration for the film.
It's definitely an interesting choice for the name. Do you think it's true? It's just a title (and we don't even know if this rumor is real) but it won't define the whole movie even if it turns out to be true. However, as with many classic films, the title can really stick with the fans, and even become a part of pop culture. So choosing the title does have its importance. It might still be some time before we know if this one is true.
A Solo for Episode VII? – Club Jade brings us this little rumor gem. Jedi News has a source who says actress Ksenia Solo is being considered for a role. It's basically like a Solo playing the daughter of Han Solo. Aside from a regular role as Kenzi on the Canadian supernatural drama Lost Girl, Solo has appeared on the TV show Life Unexpected and in the film Black Swan.
Of course, a rumor is just a rumor so we don't really know if any of this is true but as we await the unveil of these movies, it's fun to speculate and contemplate. We're big Star Wars fans so you can bet we'll keep you updated on anything new we hear!