The stories say that back in 1977, a custom Star Wars Celica was built to help promote the very first film. Sadly, it seems, it has gone missing. The Official Blog of Toyota GB is now calling for your help in this post, "Help us find this Star Wars Celica, you must". Their post explains what they are looking for:
Search your feelings – and maybe your garage too, just in case. Toyota fans around the world have been called on to help track down this Star Wars Celica made to promote the first film in 1977.

You won't have missed that the new Star Wars film, Episode 7: The Force Awakens, is arriving in UK cinemas shortly. The release has prompted a renewed search to find the car created for the 'Star Wars Sweepstakes' competition, which marked the arrival of Episode 4: A New Hope in 1977.

The Toyota Celica Liftback is equipped with MacPherson front suspension, disc brakes, AM-FM stereo radio, as well as extras including a moon roof, special upholstery, custom wheels and tyres, an upgraded bodykit and of course, that spectacular Star Wars colour scheme. The hand-painted artwork features a recreation of the Episode 4 poster, a space battle scene and characters from the series.
And then it goes on to give a little background of the car, based on what anyone knows today. Apparently, the car disappeared some time after the competition and all record of the winner has been destroyed. It's a safe bet to think that the original winner probably hid it away to prevent vandals or thieves from ruining their prize. But then what happened to it? There's actually very little record of what happened to it for the past 38 years. Speed Hero has a detailed history of the vehicle but little is known about its whereabouts in the years that have passed.
Dean Shada, a film screenwriter and producers who doubles as a unique car hunter is trying to track down the vehicle for an "interested party". If you happen to know where it's hiding, there might be good money involved, or at very least, good mojo with one big Star Wars fan.
No one has any idea of the car is in driving condition, or in any condition at all. Perhaps it's hiding, covered in a garage or old barn somewhere. Maybe it was crashed and sent to a landfill (we sure hope not!). All we do know is that the mystery of the Star Wars Celica is interesting and we truly hope Shada is successful in his mission to find it.
Here's a look at the car when it was created/modified by LA-based car customizing specialist Delphi Auto Designs. You can find out more in this detailed history of the car at Speed Hero.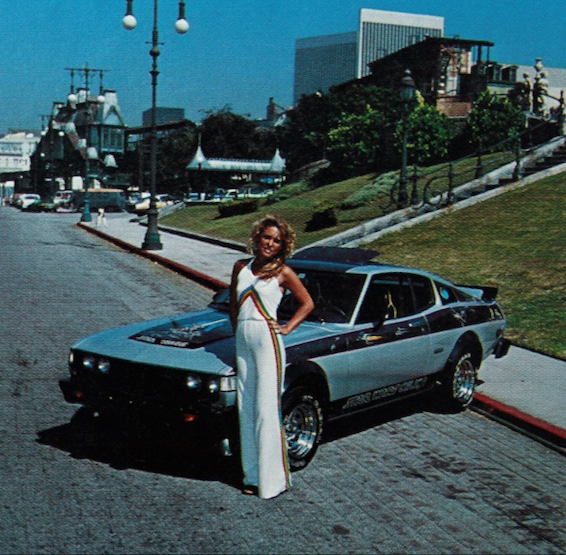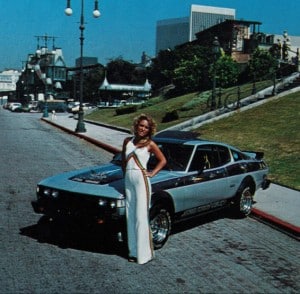 If you have any information about the Star Wars Celica, contact Dean Shada at shadadean@yahoo.com.