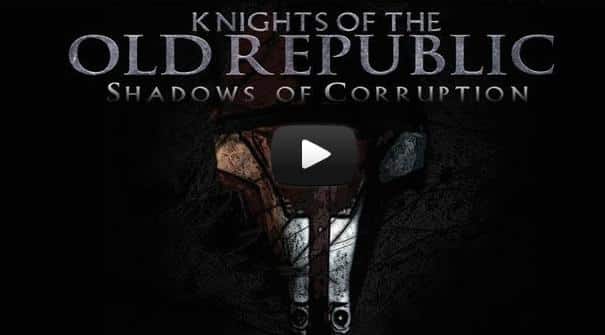 Seaichfilms new psychological Star Wars fan film "Shadows of Corruption"". The film is based off the expanded Star Wars Universe of the game series Knights of the Old Republic.
Darth Revan continues his rule of tyranny in the galaxy. Conquering system after system the Sith Lord comes across the discovery of an ancient Sith artifact. He swiftly aims his resources to recover it in hopes to gain the advantage in the ever growing war. Republic intelligence catches wind of the artifacts existence and head to the planet Syres to try and recover it.
The long awaited live action Knights of the Old Republic film is finally here in its entirety! Part 1 has also been remastered and reinserted into the film. Seaichfilms is proud to release the complete "Shadows of Corruption" fan film to the public.
""Shadows of Corruption" is a new kind of 'Fan Film''. Yes folks, a fan film. Its darker and grittier than the fan films you've probably grown use to. We hope some fans will appreciate the new direction of atmosphere taken by SeaichFilms. The crew behind the movie had no budget, no professional backing. This was made by the skin of their teeth and we hope it gets fans everywhere riled up to play the new game "The Old Republic" available now.
Keep up with information on Facebook!
http://www.facebook.com/seaichfilms
http://www.facebook.com/kotorsoc
Seaichfilms had the opportunity to speak on the radio about "Knights of the Old Republic: Shadows of Corruption"". The interview covers details about the fan film and where the series is headed. Catch exclusive Seaichfilms news on the show!