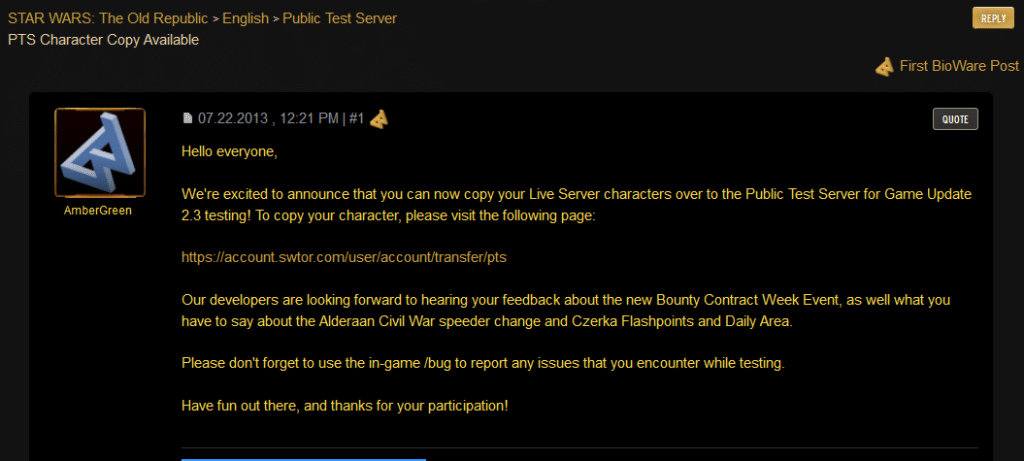 Are you on the SWTOR public test realms yet? Did you transfer over any of your existing characters in order to see how they will change with the new content? PTS character copies were available again, as Amber Green explained on the forums.
Amber Green, SWTOR Live Services Specialist posted to the official forums:
Hello everyone,
We're excited to announce that you can now copy your Live Server characters over to the Public Test Server for Game Update 2.3 testing! To copy your character, please visit the following page:
https://account.swtor.com/user/account/transfer/pts
Our developers are looking forward to hearing your feedback about the new Bounty Contract Week Event, as well what you have to say about the Alderaan Civil War speeder change and Czerka Flashpoints and Daily Area.
Please don't forget to use the in-game /bug to report any issues that you encounter while testing.
Have fun out there, and thanks for your participation!
—
If you're on the PTS, we want to know what you think of it so far. And did you have any troubles during the character copy process?