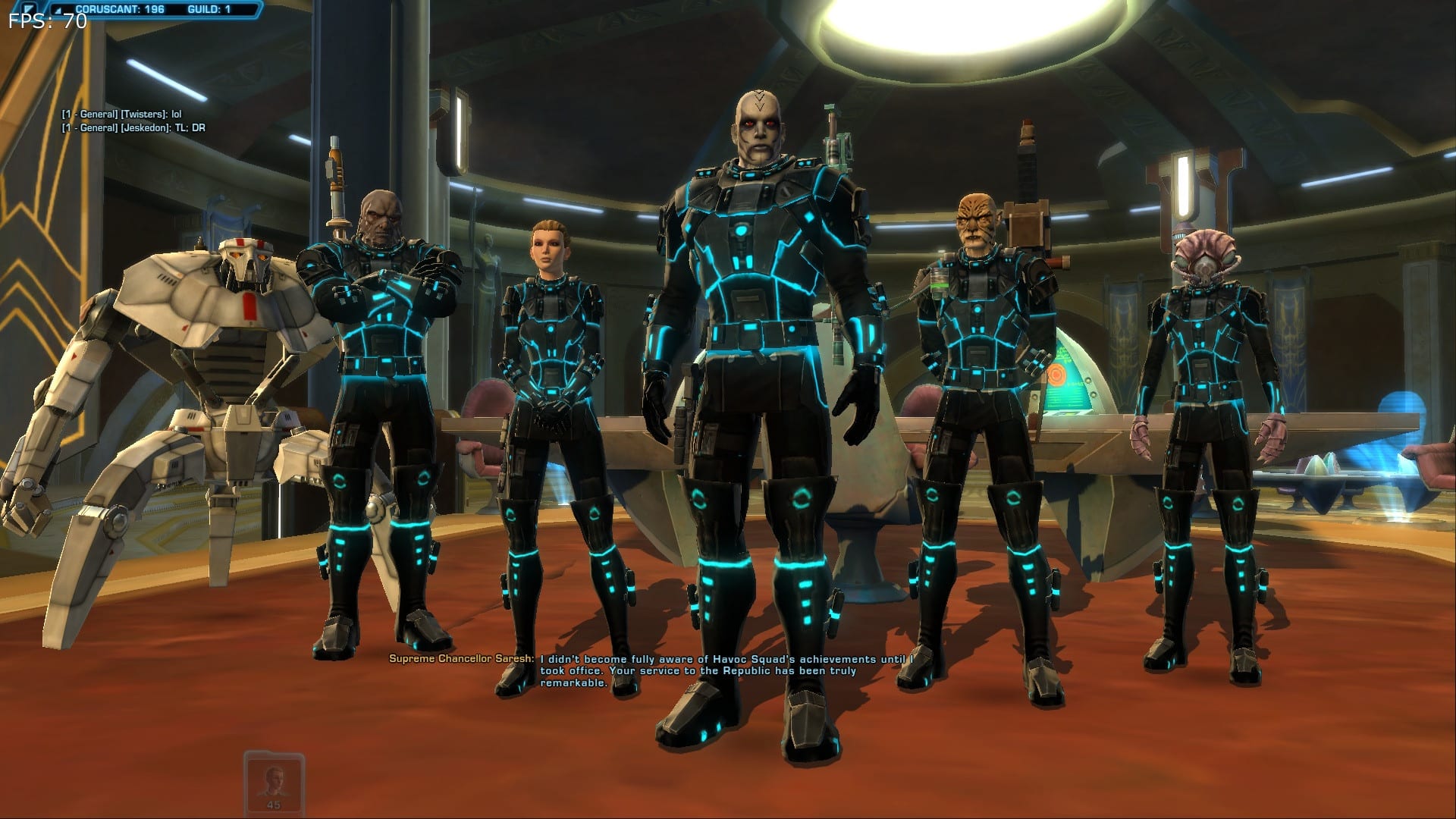 We know that SWTOR game update 2.1 is bringing many new customizations. With this comes the name changes we have been promised for quite some time. SWTOR-RP had an exclusive interview with Cory Butler that reveals some interesting info about the name changes:
Game Update 2.1: Customization brings us a lot of new goodies to play with, among them being the Appearance Designer Kiosks which allows you to change your character's eye color, scars, hairstyle, and even species. We had the chance to chat with BioWare Producer Cory Bulter about these Appearance Designer Kiosks and ask him a few questions about this particular feature. Read on below for this SWTOR-RP exclusive!
Will the Designer's features extend beyond the obvious to greater options like character's name or maybe gender?
Character Renames will also be coming in Game Update 2.1 and can be found in the unlock section of the Cartel Market. Gender changes are not in the plans.
So there you have it- character renames are coming. Of course, they're going to cost you but this helps deter people changing names after doing something hinky like loot-stealing or harassing people in game.
But for those who don't want the feature to abuse it, the name changes can be a great way to refresh your character or fix that name you're getting tired of. Are you excited about this new update coming in 2.1?