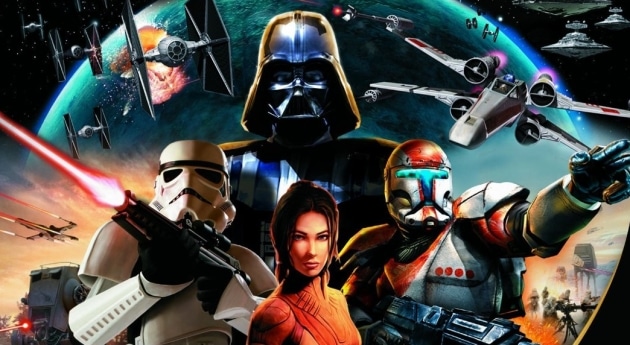 According to recent stories, EA wants to refresh the Star Wars game license and create games that will make "your jaw drop". For Star Wars game fans, this is good news but will they really pull off this hefty goal? One can only hope, right?
"The most important thing for me is that we take the Star Wars license and come up with games where peoples' jaws drop," said Patrick Soderlund of EA games to Polygon. "We need to do with this what [Batman: Arkham Asylum] did for the Batman license."
The first game they are set to work with is Star Wars: Battlefront, a game that many fans have been waiting a very long time to see happen. Soderlund says the DICE team will have access to this work. While they could not tell Polygon much about the game, it's still great news to know it is in development and also that EA plans to give us more cool Star Wars games in the future.
"We didn't toss anything out," he said. "We're looking at the old games. We have access to everything that was done during the LucasArts era. But we do want to take our own stance."
We'll keep you updated on anything else we learn regarding Star Wars games.
What do you hope to see from Star Wars: Battlefront?