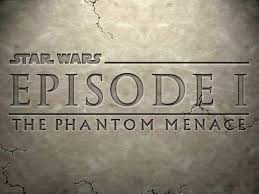 Escapist Magazine has something fun for fans of Star Wars: Episode 1.
Star Wars week happened to fall on a week in which Movie Defense Force was not scheduled. May God have mercy on Jim Sterling's soul, for Star Wars fans have none to spare.
For even more Jim check out Jimquisition.
Follow Jim on twitter for a chance to win Twitter updates from Jim: @JimSterling
Don't forget to get to watch Jim with Yahtzee in their Rhymedown Spectacular.
New episodes of Movie Defense Force appear every other Thursday only on The Escapist.
Do you remember the first time you saw Star Wars: Episode? Where were you? Did you like it? How many times have you seen it? Was it different each time?