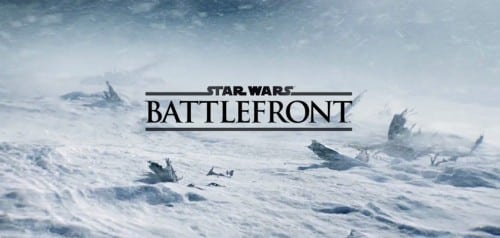 Electronic Arts plans to showcase Star Wars: Battlefront, at this years E3. EA CEO Andrew Wilson broke the news during an investor call last week.
In response to a request for an update on EA's slate of Star Wars titles, Wilson said it expects to reveal more about the new Battlefront "and other new projects in development" at the annual game expo.
EA announced the new Frostbite-powered Star Wars: Battlefront at last year's E3, in the form a brief teaser trailer seemingly set on Hoth. The company expects to release the game, one of the first in its exclusive publishing agreement with Disney, next year. Other Star Wars titles are in development at EA-owned studios Visceral Games and BioWare.
Star Wars: Battlefront will most likely come out around the same time the Star Wars movies start to come out, probably in the last quarter of 2015, just around the same time as Star Wars 7. so fans should be anticipating a late November/early December release date for Star Wars: Battlefront.
If you haven't tried any of Dice other games, you can find a Battlefield 4 Digital Download Price Comparison here