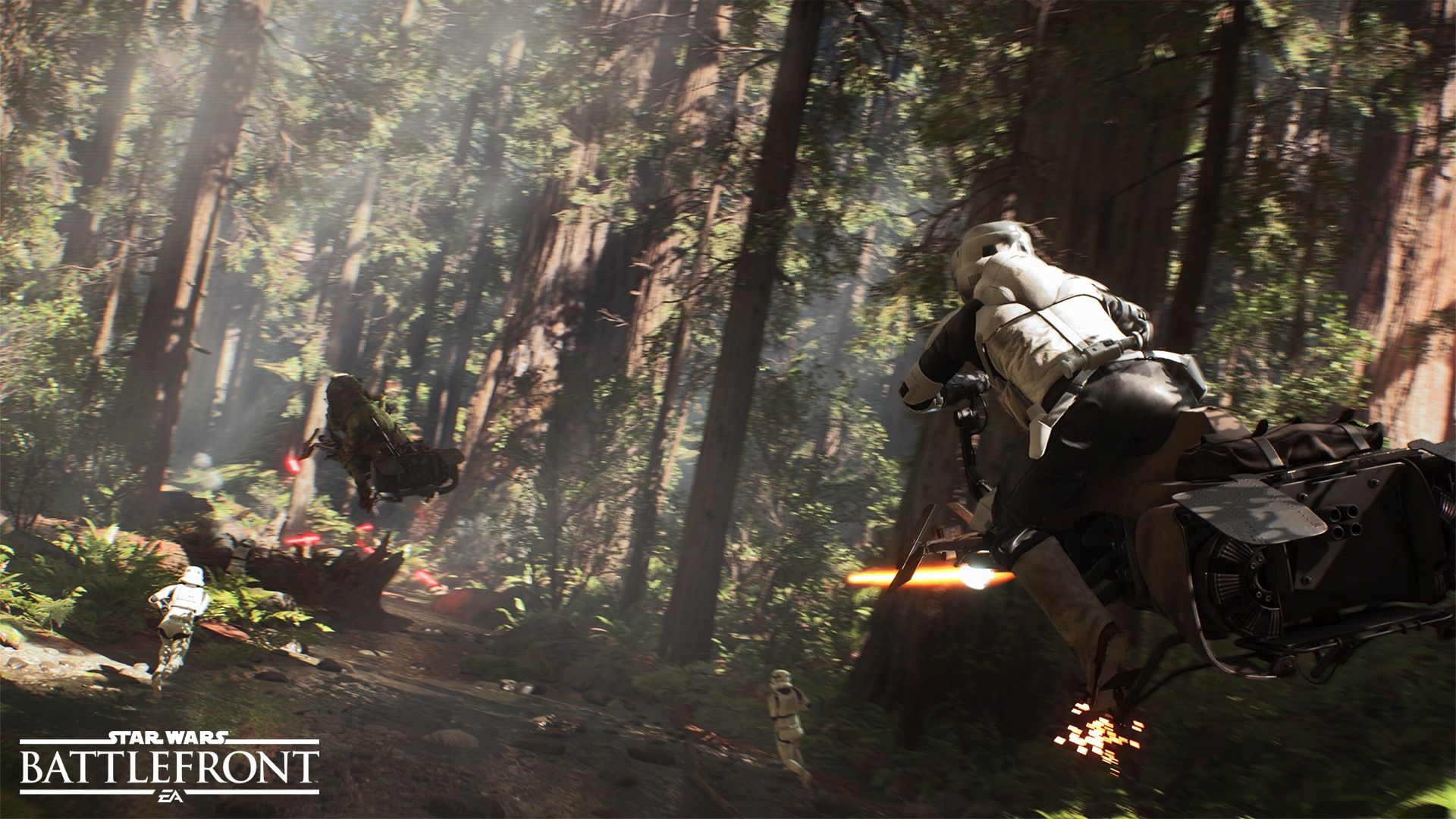 All Star Wars fans will be happy to know that the Speeder Bike in Star Wars: Battlefront will not be on-rails in the game. The community manager for EA, Mathew Everett, answered some question about the game on Reddit not long ago.
One fan asked if the Speeder Bike on Endor will be only on-rails in Star Wars: Battlefront. Everett replied with a "no" meaning you are able to drive them yourself.
In the original Star Wars: Battlefront games, Speeder Bikes were playable without any kind of assistance from the gaming mechanics. Because of this, it was extremely easy to crash out often and we are interested in seeing how DICE will balance out this in the new game.
Everett has also confirmed that the Walker Assault mode in Star Wars: Battlefront will not be the only mode that has vehicles in them. However, we won't know all the details until a later date. The last thing that Everett said was that player will not be able to hog vehicle power ups if they don't use them.
Overall, it seems that DICE has managed to balance out the gameplay in Star Wars: Battlefront.