I am a HUGE fan of pinball and have been for as long as I can remember. Star War pinball games are top of my list and I try to play as many of them as I can find.
Unfortunately, it's not always as easy to find a great arcade these days. As technology changes, our video games adapt.
Zen Studios has been delivering digital pinball games set in the Star Wars galaxy since 2013 and they are seeking to bridge this gap.
They've been making Star Wars pinball games on everything from the iconic films, most popular characters, specific battles and more. They have nearly 20 different themed tables for fans to enjoy.
And if you can't find an arcade near you, they've also made their games available on all platforms from PC to smartphones and everything in between. With each new release, the experiences change and evolve to fit the latest in technology and devices.
Just last year, the studio ported all 19 entries — in one amazing package — to the Nintendo Switch, leveraging many of the hardware's innovative features in the process. This was a really cool offering for Switch owners.
But now, there's something else on the way.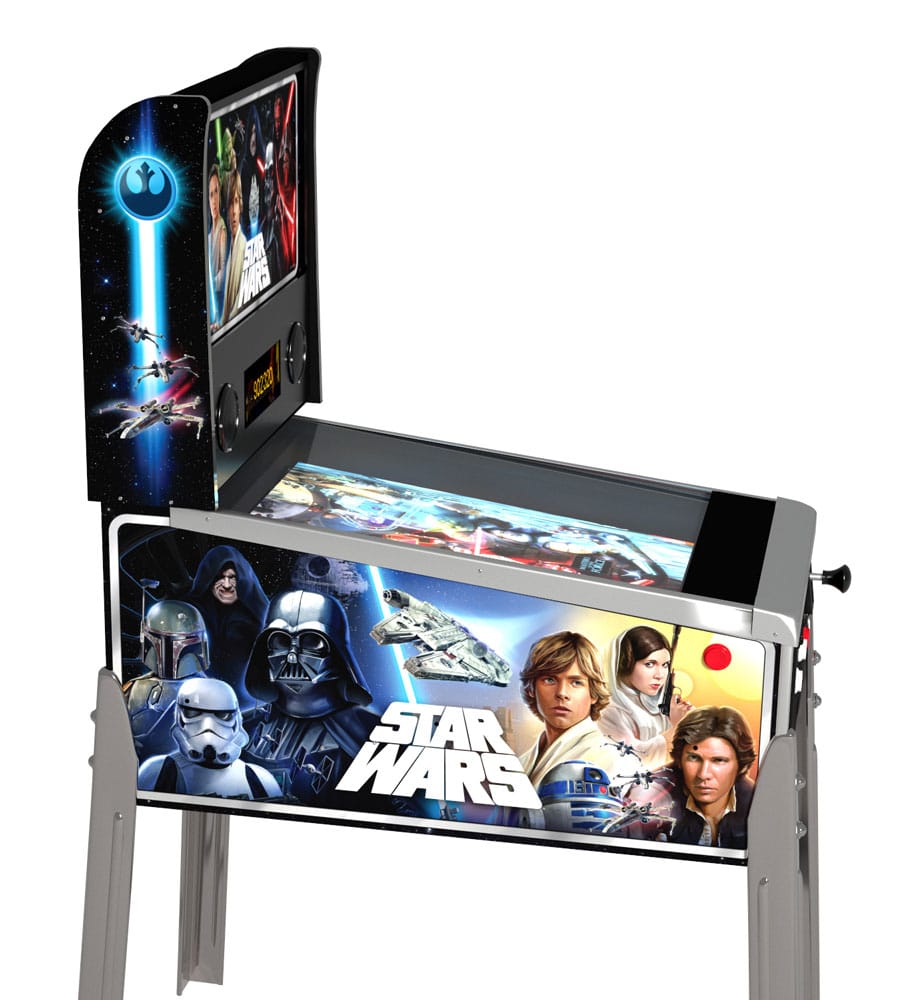 Partnering with Tastemakers, LLC. — the folks behind the awesome Arcade1Up Star Wars Home Arcade cabinet — Zen is going back to its roots and bringing us a real-world, consumer-aimed pinball machine!
It's called Arcade1Up Star Wars Virtual Pinball and you'll be able to purchase this table and have it at home. It will be the best of both worlds with a physical pinball table that features digital software.
You can enjoy the authentic arcade feel in the comfort of your own home. It would make a great addition to any game room or rec room, and it would also be a great addition for a Star Wars collector.
The digital aspect will allow them to remain fresh and add new content through software updates. As a longtime Star Wars fan and avid pinball fan, I am so excited about this.