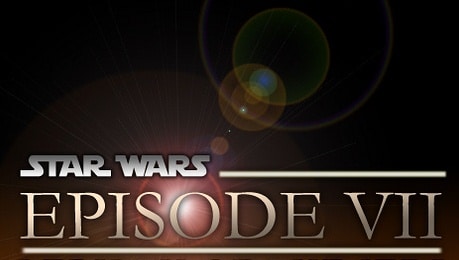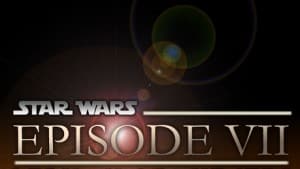 The Force Net brought us one of the most popular rumors of the week- the news that Carrie Fisher said at a book signing she would be in Episode 7. AS excited as many of us may be to see her in another film, it turns out it was just a joke.
One of The Force Net's readers, Curt, claims Fisher told him at a book signing that she would be in the new movie:
I was at Carrie Fishers booksigning in Cherry Hill, NJ on November 15, and the interview she did started with the question 'Are you really going to be in a new star wars movie?' and Carrie answered quietly 'Yes….I thought it was already common knowledge.' She did not elaborate, as she probably doesn't want to crow too loudly at this point in the project development. But this is the first confirmation from one of the main OT Cast. LFL has not said the cast would return yet."
So there you go! Set speculation to Warp 9, or something like that!
UPDATE: Sadly, it turns out that she was kidding when she made that comment. A representative of Ms. Fisher confirmed that her statement was "tongue-in-cheek." Ah, well. We can always hope that this sparked the right kind of thoughts with Lucasfilm, as we'd love to see her in a new Star Wars film!
Doesn't Ms. Fisher know you cannot joke around like that with Star Wars fans?
So let's move on to another hot topic concerning the film- who's going to direct it? We still have no idea but what we do have is a growing list of directors who have supposedly turned it down. Add to the list a popular choice- JJ Abrams. He says (according to Zap2It):
Look, Star Wars is one of my favorite movies of all time," Abrams tells Hollywood Life. ""I frankly feel that — I almost feel that, in a weird way, the opportunity for whomever it is to direct that movie, it comes with the burden of being that kind of iconic movie and series. I was never a big 'Star Trek' fan growing up, so for me, working on 'Star Trek' didn't have any of that, you know, almost fatal sacrilege, and so, I am looking forward more [than] anyone to the next iterations of 'Star Wars,' but I believe I will be going as a paying moviegoer!""
I can definitely see his point. Star Wars fans are a sincere breed. I'm not sure I'd want to tackle something this epic, even if it was my full time profession. So add Abrams to the list along with Zack Snyder and Quentin Tarantino for directors who don't want this task.
According to Comicbook.com, we could be getting an answer very soon, however. MTV asked Frank Marshall, the husband of Lucasfilm CEO Kathleen Kennedy about the upcoming sequels:
When asked if he had inside info on the director of Star Wars Episode 7, Frank Marshall said, "I do, but I can't reveal it, or I won't be alive tomorrow." Marshall added, "I know there's a couple of candidates, but I don't know how soon that will be revealed."
While we still don't know who is directing it, we can put the writer rumors to rest as Disney has confirmed this one:
Disney and Lucasfilm have chosen Michael Arndt to write the screenplay for "Star Wars: Episode VII," the long-awaited follow-up to the 1983 epic "Return of the Jedi.
For those unfamiliar with Arndt, he won an Academy Award for penning "Little Miss Sunshine" and then earned a nomination for "Toy Story 3." In the years that followed, Arndt picked up screenwriting duties for the upcoming films "The Hunger Games: Catching Fire," "Oblivion," and an untitled Pixar movie.
Have you heard any interesting Episode 7 rumors this week? Who do you want to see direct the new sequels?