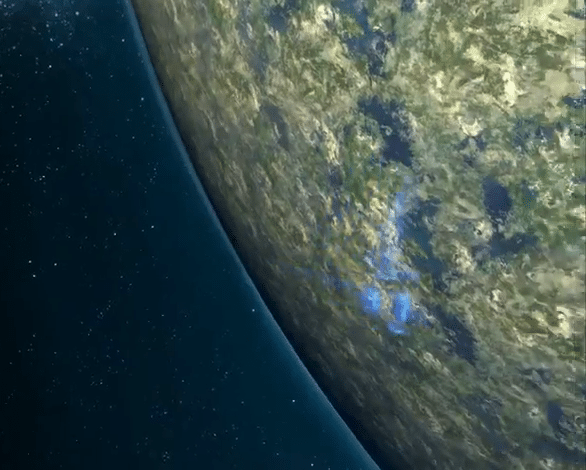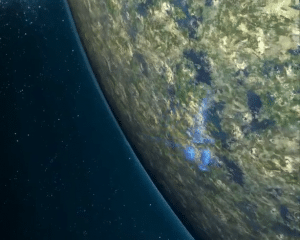 The first expansion for SWTOR is coming soon- just after the one-year anniversary. While the size of the dev team has shrunk considerably since launch, BioWare is still devoted to adding new planets, just as they had said when the game was new.
Players have a lot of questions about Makeb and while we don't have all the answers yet, there is some info starting to appear on the forums.
Scope of Makeb
Here is some info from the forums about Makeb:
To give you all a better idea of Makeb's scope, it's a planet of equal size to our larger planets and it contains a variety of areas – sprawling mesas, underground caverns, garden estates, and more. It introduces faction-specific storylines, new Heroic missions and bosses, repeatable mission series, and new Datacrons! The 5 new levels will occupy players for a fair amount of time, and there's plenty of content to get you there (including a lot of stuff tucked away for the explorers out there). Keep in mind that this announcement is just the start – as we approach Makeb's launch, you'll see more details about the content coming with Rise of the Hutt Cartel!
Allison Berryman | Senior Community Coordinator
Some Makeb Lore
Allison goes on to explain more here:
We think players interested in lore are going to really enjoy the story in Rise of the Hutt Cartel, and I'd like to share a few more details – this seemed like a good thread for it!
The people of Makeb have remained neutral in wars between the great political powers in the galaxy. Relying on their wealth, isolation, and an army of mercenaries, the citizens have enjoyed centuries of prosperity. However, in the midst of the current galactic conflict, the Hutt Cartel has recognized the planet as a crucial stepping stone to increase their organization's standing and reclaim the strength of their ancestors' empire. They've hired Makeb's mercenaries away and have made the citizens prisoners in their own homes, forcing them to reach out to the Republic in a desperate bid for rescue.
The Republic recognizes the Cartel's seizure of Makeb as a bid for galactic power. With victory over the Empire seeming possible for the first time in decades, Supreme Chancellor Saresh is determined to respond to Makeb's request for aid to stop the Cartel before they can become an even greater threat and compromise the Republic's chance for victory.
Taking advantage of the chaos erupting between the Hutt Cartel and the Republic, the Sith Empire makes their own bold play for the hidden power of Makeb, seizing their chance to regain some of the strength lost to internal struggles and at the hands of the Republic's military resurgence. They plan to outmaneuver all their enemies to usher in a new era of Imperial dominance.
Talent Tree info for RotHC
And finally, there is more info from Allison about talent trees here:
We know you're all very interested to hear about how the new level cap is going to affect your class, and I wanted to share a little information about the upcoming changes with you. As part of the new content, every skill tree will be expanding and you can expect significant updates. Players will earn a new skill point with each level, and new skills will be available in each skill tree. Additionally, a new active ability will be introduced for each Advanced Class. We'll have more details about many aspects of Rise of the Hutt Cartel as we approach launch, so keep your eyes on the website and dev tracker!