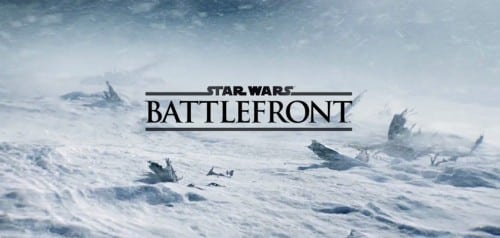 We have some good news regarding Star Wars Battlefront 3! The latest news on the release date is positive and after the past few quiet months, this is an exciting turn for the game. DICE developers have been deep in it working n BF4 issues and bugs but after the LA and Stockholm studios came together to get it all under control, we might see them focusing their efforts back on Star Wars Battlefront 3.
The worst seems to be over and staff are back to working on the Star Wars: Battlefront 3 release date, which is expected sometime in 2015. Sounds like they may be intentionally planning it around the same time the new Star Wars movies will start coming out.
iDigital Times tells us more:
The news about DICE Stockholm's renewed focus on Star Wars: Battlefront 3came by way of Reddit. During a discussion on Battlefield 4 DLC, a DICE rep told fans that the next Battlefield 4 DLC would be the final one developed by the Stockholm studio. The other two DLC projects in the works are being handled by DICE L.A.
"DICE Stockholm is doing Naval Strike, everything else will be done by DICE LA," said the Battleblog rep.
Not much is known about Star Wars: Battlefront 3. EA's games label exec Patrick Soderlund talked to Polygon about the progress of the game last summer after the E3 reveal. There was little in the way of details, but Soderlund emphasized DICE's commitment to doing right by fans.
"The most important thing for me is that we take the Star Wars license and come up with games where peoples' jaws drop," he said. "We need to do with this what [Batman: Arkham Asylum] did for the Batman license. It's going to take awhile. We just announced the license and showed a sneak peek of Hoth. The speeder and the AT-AT will be in [the game] for sure. We didn't toss anything out."
So we're happy to hear this news and we will be looking forward to future updates and developments on the game. Of course, we will keep you updated along the way with anything we learn.
Are you excited for Star Wars: Battlefront 3 or feeling a bit nervous that it won't live up to the hype? You wouldn't be alone if you are. But we're holding out hopes it's going to be a good game.