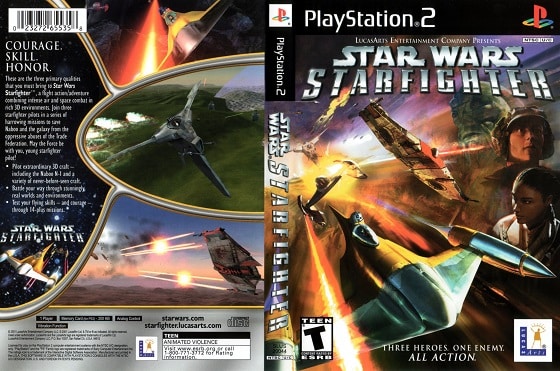 The Pan European Game Information board (PEGI) has some news about the release of two games fro the PS3. Rumor has it these are re-releases of two classic Star Wars games. These titles were originally released for the PS2 and Xbox.
Stevivor tells us:
Assumedly heading to the PS3 under the PlayStation Classics range are Star Wars: Starfighter and Star Wars: Jedi Starfighter, both recently reclassified by PEGI.

Both titles were originally released on PS2 and Xbox.
The original Jedi Starfighter had some interesting features and upgrades. Here are some points from LucasArts when the game first released.
If you were a fan of these titles, are you excited to see them remastered? We don't know a lot more at this time about what PEGI is doing with the games, how they will be changed (if at all) and how closely they will resemble the original versions. However, if you're a fan like me, it will be interesting to see. We'll keep you updated on anything else we hear about these two games.