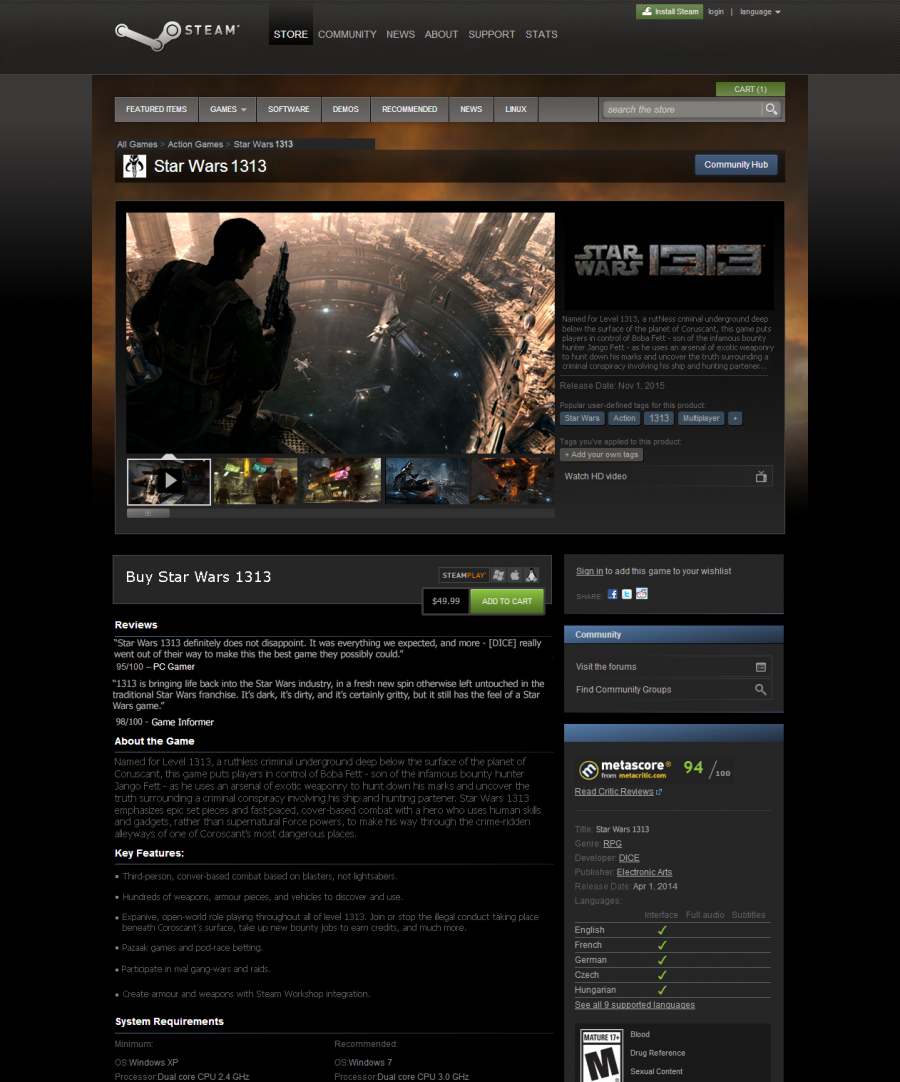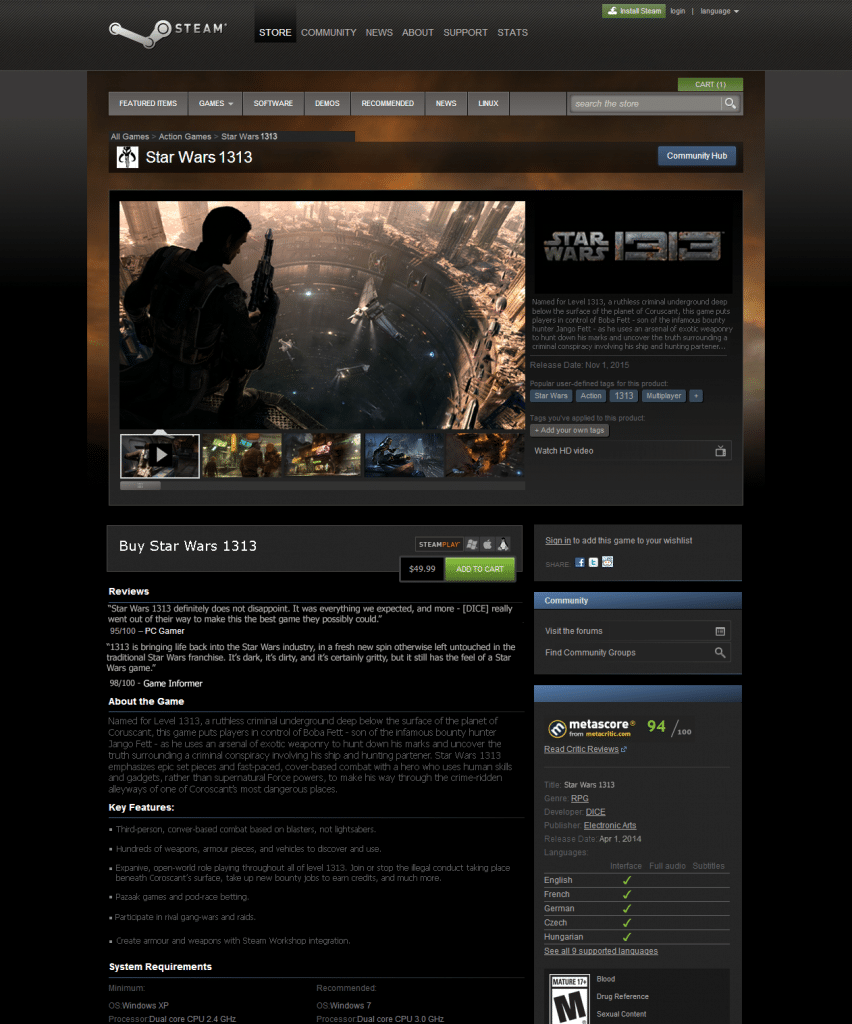 A large-scale 3rd person style action game named Star Wars 1313 became cancelled after Disney took over Lucasfilm, however this games remains could be fuel for The Force Awakens. Currently, there are three Star Wars games in the works for PC and console gaming systems and the three development companies are Visceral Games, DICE, and BioWare. They all belong to the EA Games Company.
BioWare delivered us the RPG game Star Wars: Knights of the Old Republic during 2003 and DICE is scheduled to release Star Wars: Battlefront close to the end of 2015. Visceral and EA recently gave an announcement that Amy Hennig would be responsible for the story line for the new Star Wars game. She will also be working with Todd Stashwik and they both are known for their work on Uncharted 4.
When comparing Uncharted 4 and the trailer for Star Wars 1313 you can see how similar they are too each other. This helps us to understand why Stashwick and Hennig are working on a game that is so similar to Uncharted.
During April of 2013, GameInformer had a chat with a Lucasfilm representative who suggested the following on the recent announcement about Disney taking LucasArts apart:
"Naturally, as any company that goes through a big announcement like this, you have to look through your whole portfolio and realign some things," said the LucasFilm representative.
"1313 was looking fantastic, the reception has been great. Our other unannounced titles are fine, it just got to a point where from a business standpoint we couldn't continue developing those internally and keep up with the direction that the company was going."
After the rep was asked specifically about Star Wars 1313, this was the response:
"They're evaluating everything. There's always a possibility that it [Star Wars 1313] can still come out via licensing."
Do we think that it will be released with its original title, most likely not?
In December of 2013, the United States Patent and Trademark Office released a notification that Disney did not file for a statement of use or an extension for time to claim the trademark. The application was done by David J. Anderman on May 1, 2012 and was later marked as abandoned.
We think it would make more sense for the game to be a follow-up for the first in a new trilogy of Star Wars films, The Force Awakens. We surely will not be surprised if Disney and Lucasfilm decide to have the game set on Coruscant, as originally intended, because of their expansion and excitement of the Star Wars universe.
For fans, it seems that the floodgates may have opened for Star Wars. With as much work that had been put into Star Wars 1313 before its delay, surely it would not have been tossed out. Disney knows business and this doesn't make any business since.