The guys over at BioWare Austine made a blog post about the upcomming 'Onslaught' Expansion for Star Wars: The old republic. Check it out:
As the launch of the 'Onslaught' Expansion comes closer and closer, we're back with another behind-the-scenes interview with members of the team. Previously we sat down with our Art Director, Carrie Meade, to discuss the making of the upcoming planet Onderon. This time, we have a two-for-one special! Carrie has returned to join us along with our Creative Director, Charles Boyd, so they can share what went into the creation of Mek-Sha, a brand new planet coming to Star Wars: The Old Republic.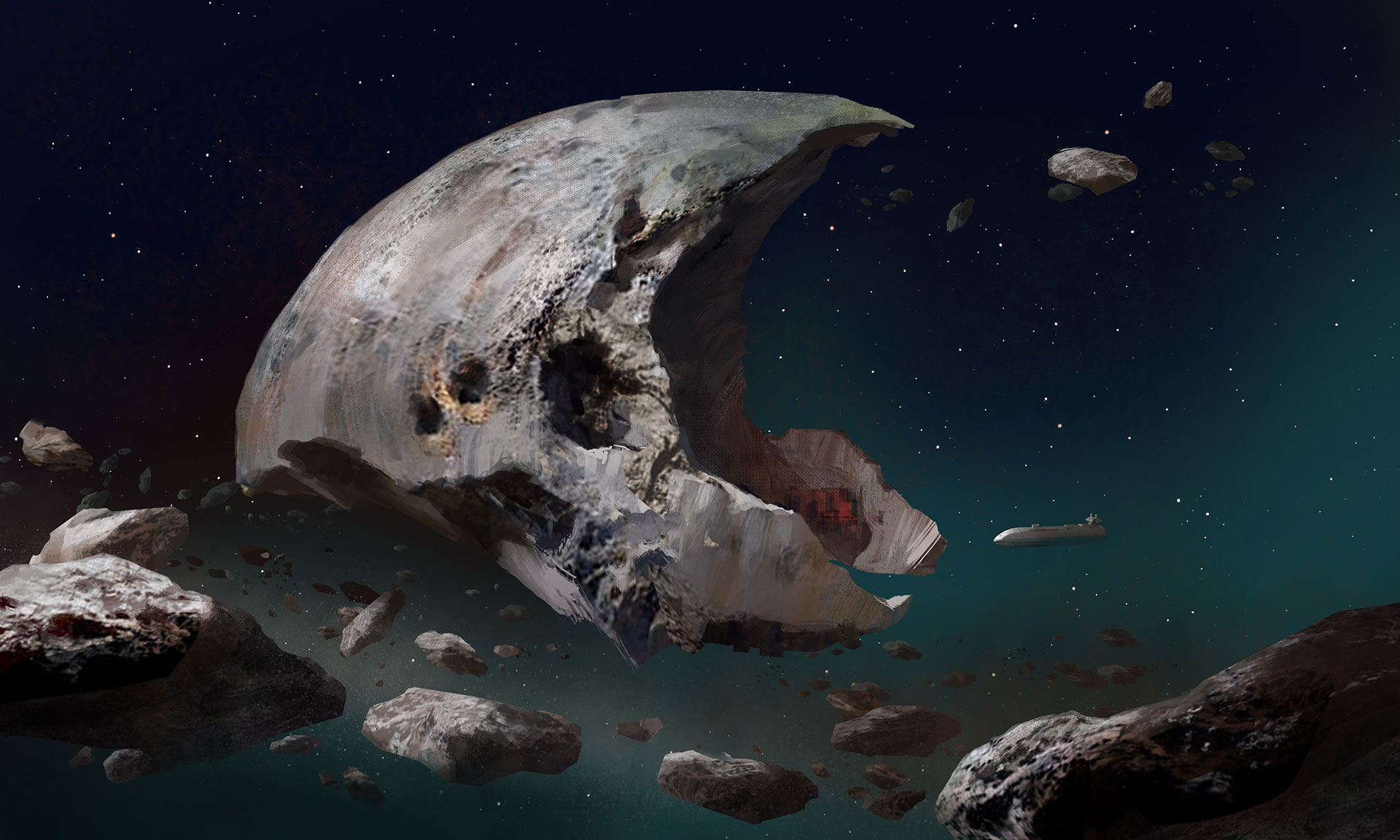 With the 'Onslaught' Expansion, players will be exploring two new planets, Onderon and Mek-Sha. While Onderon is an established planet in Star Wars lore, Mek-Sha is brand-new. Why do you feel it was important to add a new planet, as well as an existing one?
Charles: While it's always a pleasure to visit old favorites and take a fresh look at them, it's also important to us to give players some totally new areas as well. And of course, it's very exciting and a huge honor to get the opportunity to create a new location from scratch for everyone's favorite galaxy far, far away.
Building off the last question, what drove you to create Mek-Sha? Why a lawless smuggler's den on an asteroid?
Charles: The details of Mek-Sha were driven by the story. We've returned to the classic Sith Empire versus Galactic Republic conflict in our storyline, but wanted to show that this newest phase of that ongoing war is a bit more desperate and challenging than in the past. Resources are getting more difficult to acquire, and the criminal underworld is gaining power as it so often does in times of scarcity. Mek-Sha gives us the opportunity to let players experience those aspects of the story directly.
As you were creating Mek-sha, what other SWTOR planets did you draw inspiration from?
Carrie: When dreaming up how to create Mek-Sha, the concept team did a lot of research into asteroids, planets, and space bodies, looking for interesting ways to show a "pirate" outpost hiding on or in an asteroid or destroyed planet. Being inside an asteroid shell is something we haven't done in game before, so we had to develop a new way of accomplishing the look we were going for, showing the city areas in an exciting way and also making sure the element of the shell opening and the looming deep space were featured. The environment group referenced our existing city planets like Nar Shaddaa to really look at how some of our more involved modular based sets were constructed. Then they took that knowledge and spring boarded it forward into the solutions you'll see in Mek-Sha.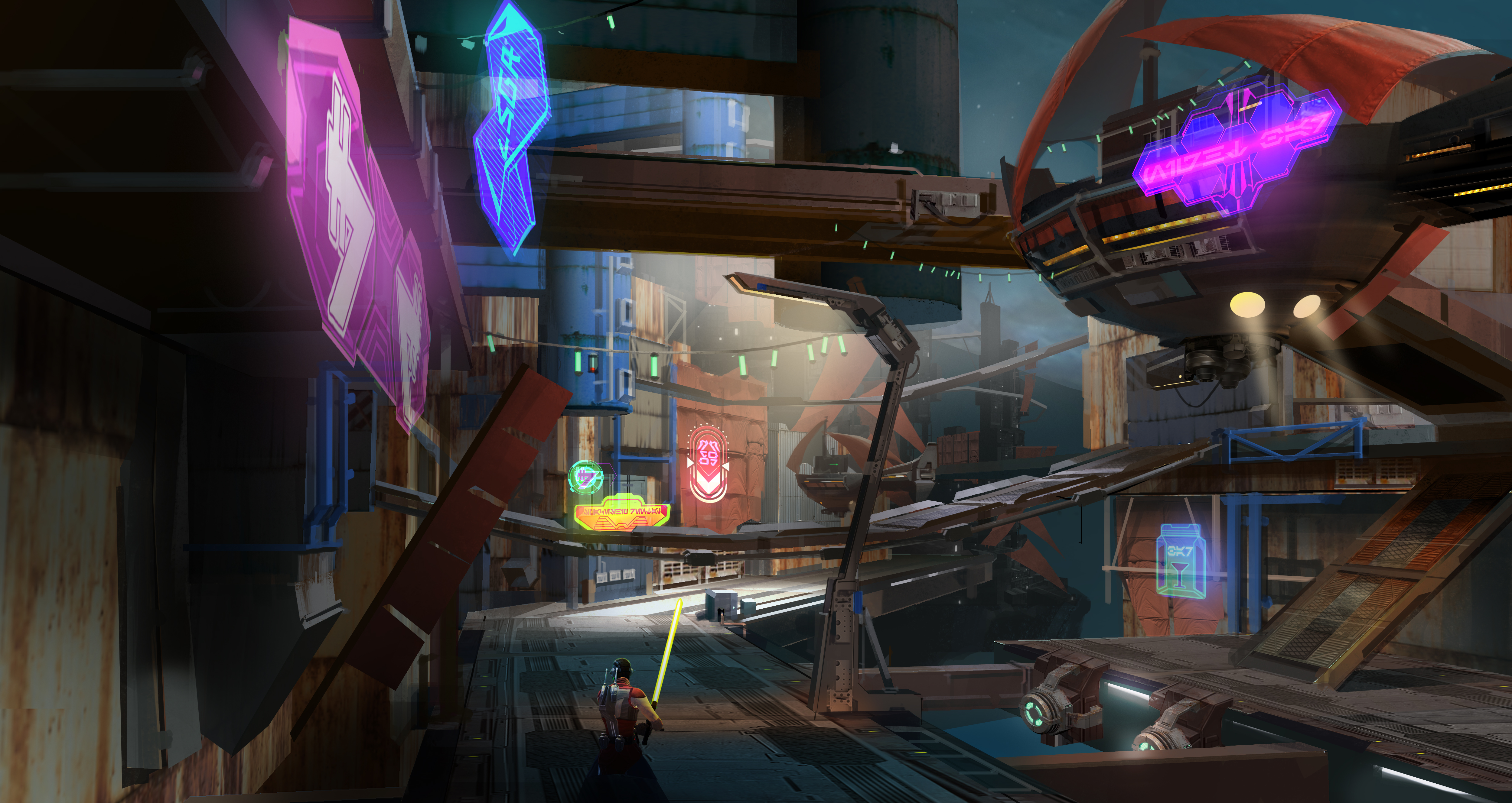 What steps did you take to make Mek-Sha unique?
Carrie: Mek-Sha happens in a truly unique environment to the game. Never before have we been inside an asteroid like this. For Iokath we were completely inside the planet, but with Mek-Sha you can see the asteroid and deep space out around you and the large shield that protects the city. On a surface level, the team really tried to play off the idea of vertical space to make Mek-Sha stand out. There is a lot of vertical interest, the city extends high above and below the player, and there are several vertical transitions with spanning bridges that show off the detail and care put into the area.
Lastly, what's something both of you are excited for players to see once they set foot on Mek-Sha?
Carrie: I am excited for players to experience the city. The density, and the verticality is something new. The whole team has worked diligently to ensure this is a unique, compelling, rich, story-driven area for the player to explore and enjoy.
Charles: For me, the contrast between the extreme density of the structures contrasted with the huge, open vastness of space really makes Mek-Sha feel unique and cool. It's also home to a big cast of interesting characters that I can't wait to see players interacting with during the storyline of Onslaught!
Thank you for your time Carrie and Charles! If you'd like to see more news about the 'Onslaught' Expansion, be sure to keep an eye on our newsfeed.