Here are the ingame events for Star Wars: The old republic for the month of January 2022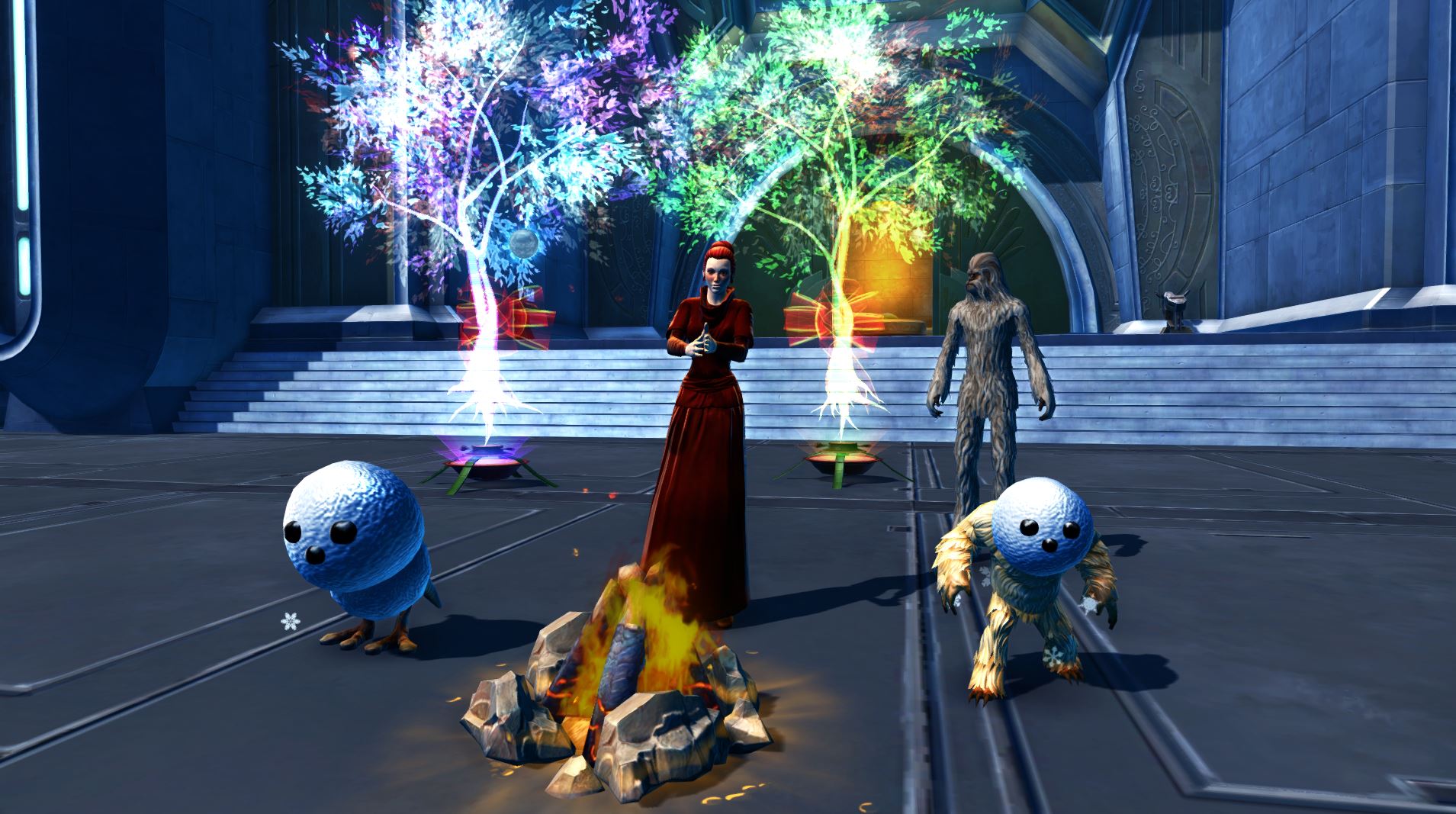 Life Day
Date: December 14th, 2021 – January 11th, 2022 (BEGINS AND ENDS AT 12:00PM GMT)
Requirement: Levels 10+
It is that time of the year again – denizens across the galaxy get ready to celebrate Life Day! Special Missions like "A Special Snowflake", "Parcel Droid", and "Could Use a Good Hug" are available during this limited time. Throwing snowballs and participating in these Missions will earn players Snow-Covered Parcels, redeemable for unique rewards. Get out there, throw some snowballs, hug some Wookiees, and most importantly, have fun! Note: this will be the same iteration as 2020, so there will be no new Missions, Achievements, or rewards.
FEATURED REWARDS:
Sleigh I and J0-1Y Mounts
Wampa Rug, Snow Blower, and Freezer Unit Stronghold Decorations
Red, Blue, Pink, Green-Gold and more Holo-Trees
Several Character titles
… and more!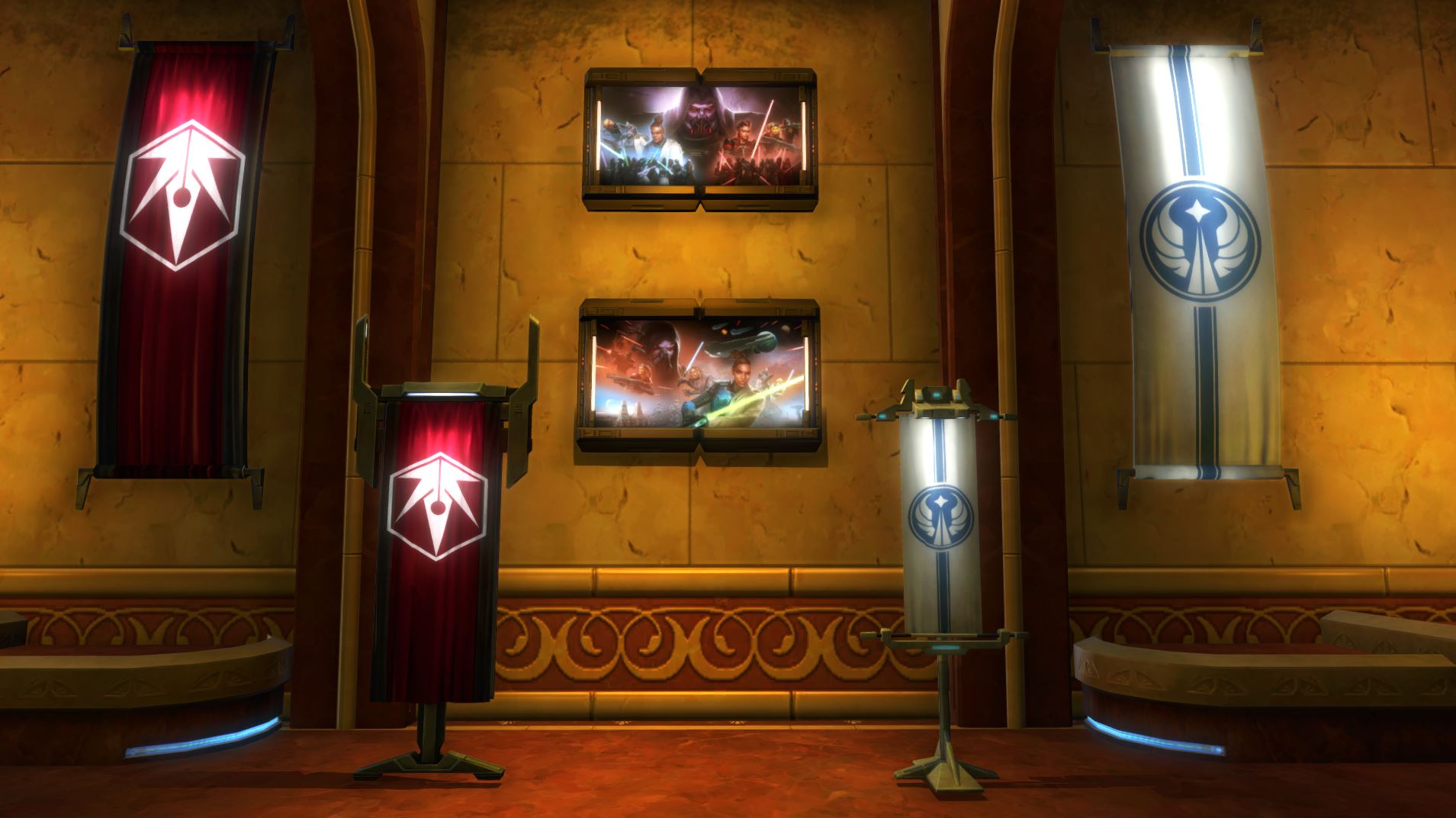 Ten Year Anniversary
Date: December 14th, 2021 – January, 2023 (BEGINS AND ENDS AT 12:00PM GMT)
Requirement: Levels 10+
We are happy to celebrate out 10th anniversary on December 20th! With this being a huge milestone, we are going to celebrate the anniversary all year long! To mark this occasion, a special "Anniversary Personnel" vendor can be found on the fleet with new Class Ship Stronghold Decorations. All previous anniversary rewards will also be available during this limited time as well. Alongside this, both the Coruscant and Dromund Kaas Strongholds will be available for only ten credits each! Note: the new items that are planned for this event won't be added until the launch of 'Legacy of the Sith' in February 2022.
FEATURED REWARDS:
Faction-based fireworks
Commemorative Statues of HK-51, Valkorian, and Malgus
Senya Holo-statue
Fireworks Celebratory Backpack
Several Stronghold Decoration posters
Class Ship Stronghold Decorations
… and more!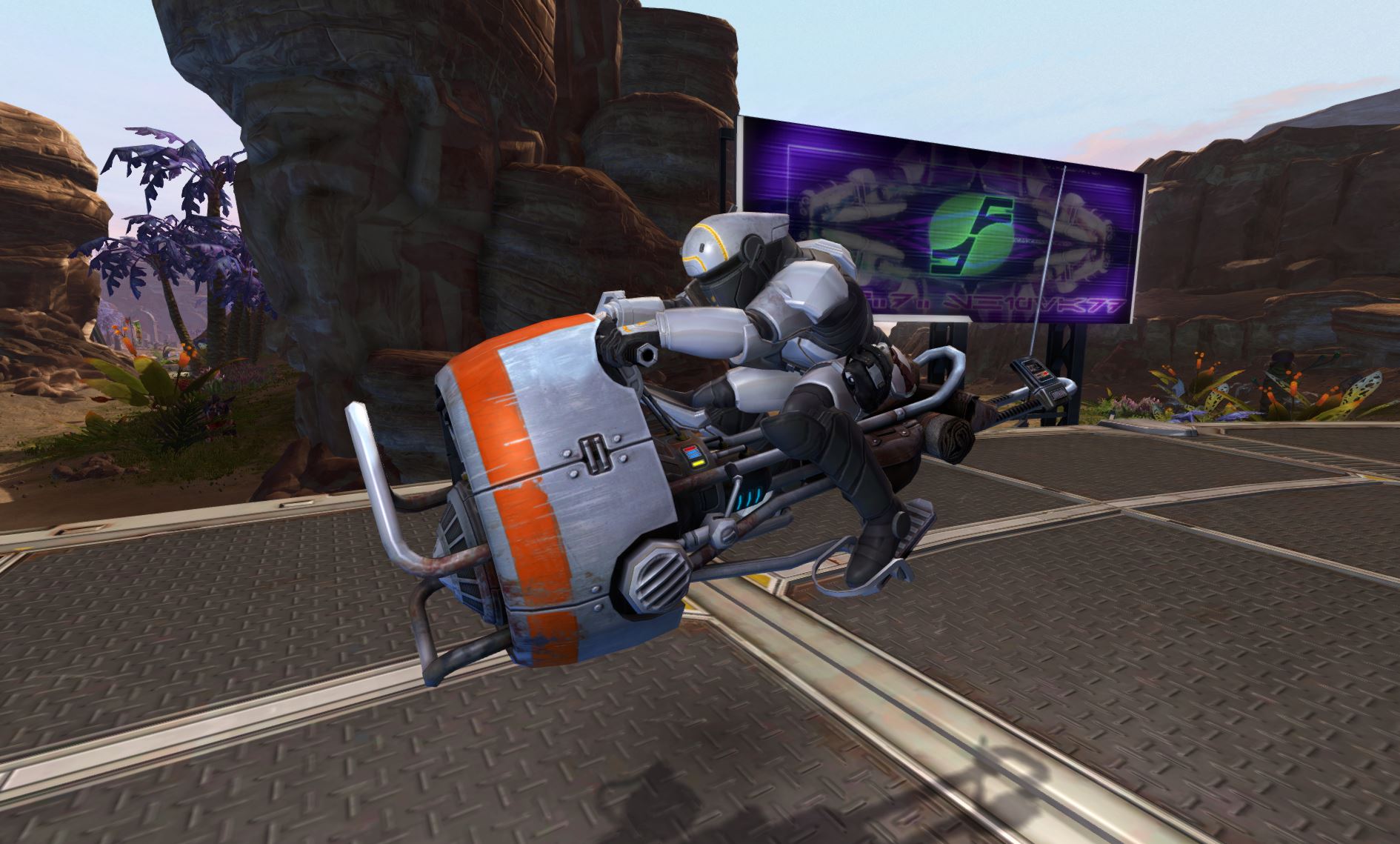 The All Worlds Ultimate Swoop Rally
Date: January 11 – January 18, 2022 (BEGINS AND ENDS AT 12:00PM GMT)
Requirement: Levels 20+
In the growing shadow of war, swoop fans across the galaxy descend on Dantooine, Tatooine, and even Onderon for the sport's biggest spectacle—The All Worlds Ultimate Swoop Rally! They're packing the stands, eager to take their minds off their troubles and cheer their favorite swoop gangs. The bikers are here to take on dangerous challenge courses, show off their piloting skills, and flaunt their souped-up swoop bikes. The thunder of the engines, the deafening applause from the fans, the wind battering their helmets… there's no bigger rush for these thrill seekers.
Despite their reputation as wild rebels whose makeshift courses disregard local districting restrictions, swoop gangs aren't a serious threat to anyone–something all true swoop fans know! They just love adrenaline-pounding speed, sweet jumps, and big explosions, and the All Worlds Ultimate Swoop Rally combines all three in one crowd-pleasing package. The biggest gangs on the circuit — Horizon's Razor, the Pit Screamers, and the Blatant Beks — are ready to show their fans a great time.
FEATURED REWARDS: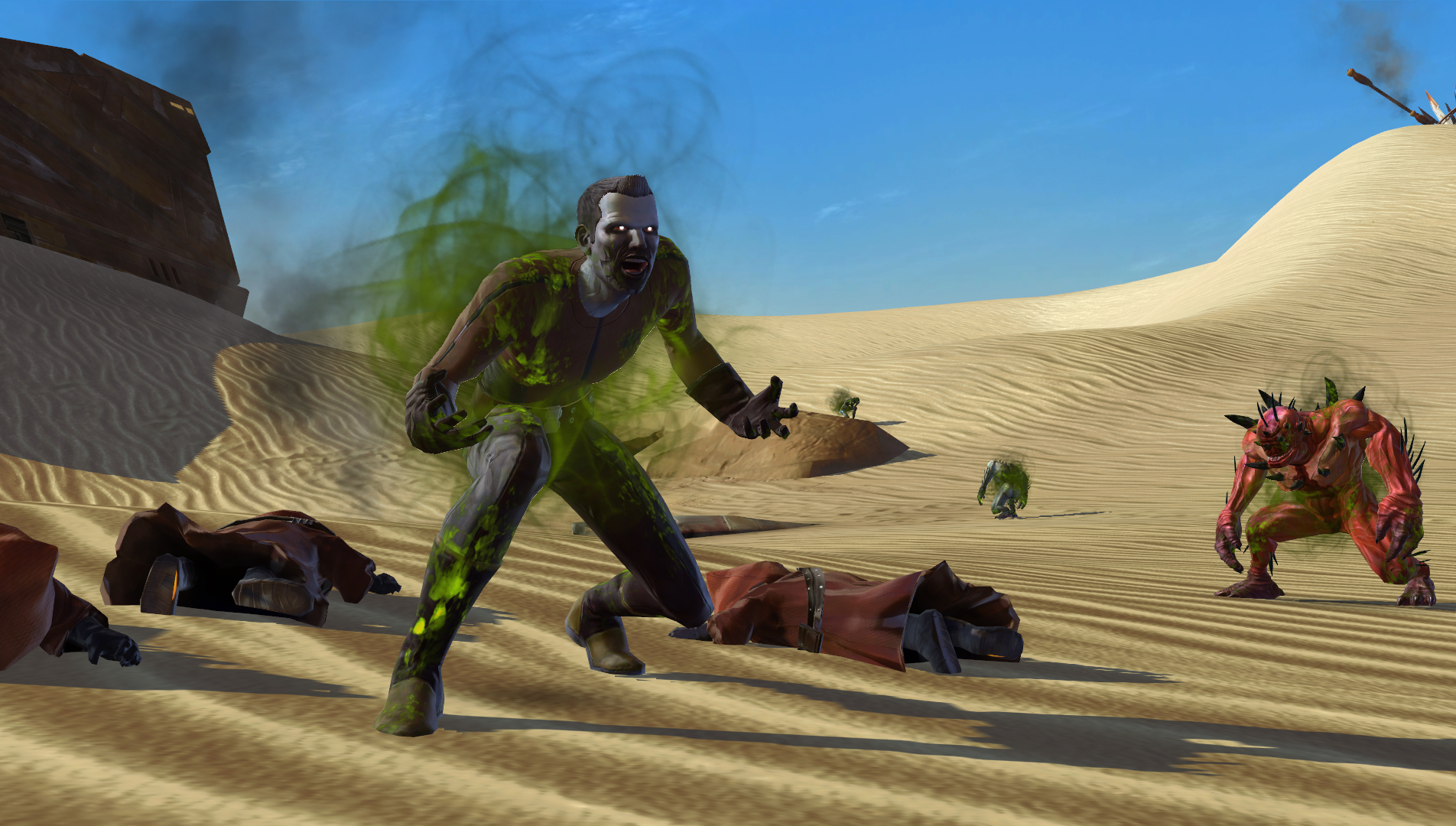 Rakghoul Resurgence on Tatooine
Date: January 25 – February 1, 2022 (BEGINS AND ENDS AT 12:00PM GMT)
Requirement: Levels 25+
The Hyland Organization for Rakghoul Neutralization (T.H.O.R.N.) has issued an official level-2 emergency alert concerning an outbreak of the Rakghoul plague on Tatooine. Quarantines have been put in place to restrict traffic of the plague off-world, but exceptions will be made for individuals with priority clearance.
T.H.O.R.N. is recruiting qualified volunteer emergency responders to travel to affected areas to combat the spread of the Rakghoul plague. More information about the outbreak can be found by checking the News Terminals on the Republic or Imperial Fleet!
T.H.O.R.N. wishes to remind you that plague symptoms can be treated if they are identified in the early stages of infection. Whether or not you have travel plans, please consult your nearest trusted medical supply droid and get vaccinated!


FEATURED REWARDS: