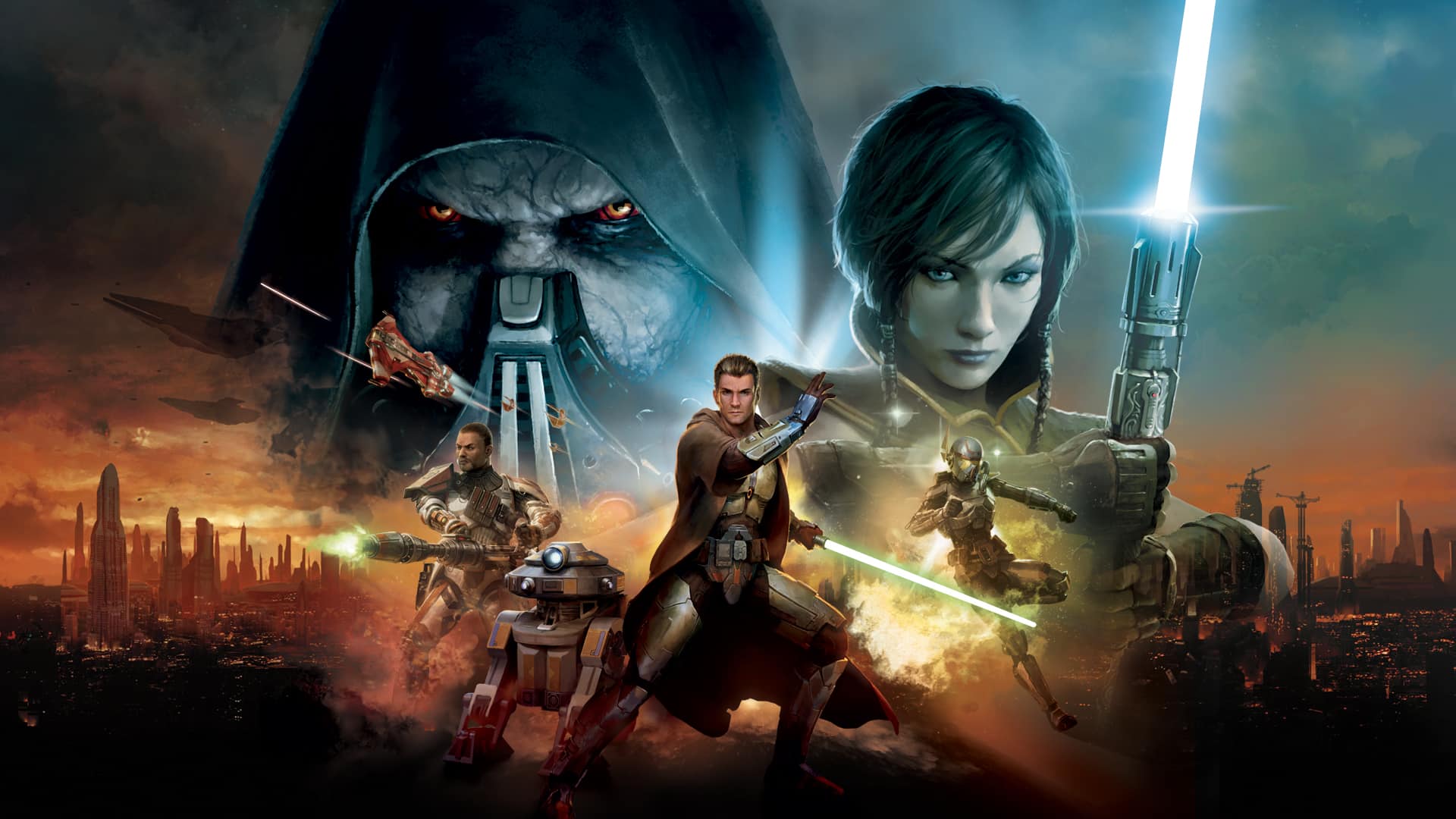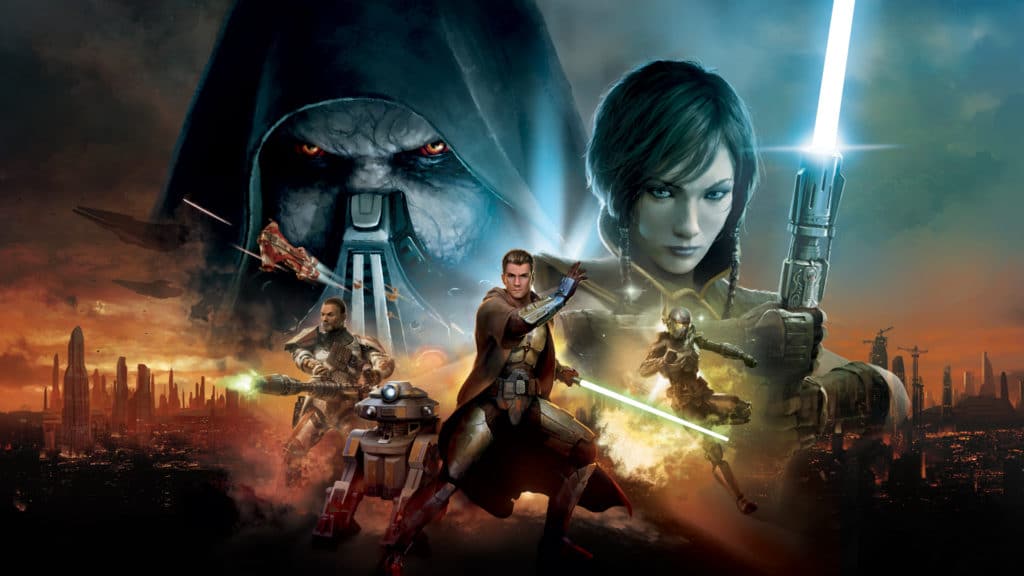 On December 20th, SWTOR celebrating its 8th year, I remember this anniversary all too well because a) I was writing for this site and we were SUPER pumped for the launch and b) I had a baby 2 days later. We were all taking bets on which one come first – the baby or the game.
This is a game that has seen its share of controversy, like all Star Wars games, honestly, and one that holds a lot of memories for a lot of people, myself included.
I was able to attend the inaugural Guild Summit in Austin and meet the staff at BioWare Austin and see behind the scenes of the making of the game, for one.
And now we are here, with another year in the books and SWTOR staff have some memories of their own they want to share. This message from the Team on SWTOR.com has some thoughts on the game's 8-year anniversary and what it means to them:
"I always look forward to our anniversary as a time of reflection. Having been on the project since a little before launch, I always love to look back each year at how not only my career, but my life has changed thanks to The Old Republic."
– Eric Musco, Senior Community Manager
"I hope that years from now, players look back on our 8th anniversary and remember that this year was the one where they could finally hug a Wookiee."
– David Bass, Development Manager
"Eight years in and I continue to be excited about being a part of this team every day! I joined SWTOR right before we began Alpha and I still fondly remember how much fun it was to test every aspect of The Old Republic. Here we are on our 8th anniversary and I think I play more today than ever before (I am not sure how this is even possible). Now, I look forward to seeing what surprises we can deliver to all of you in the coming year."
– Keith Kanneg, Senior Producer
"From seeing players come in the day Ossus went live to playing Flashpoints and slaying World Bosses with Onslaught, this year showed me that the magic of SWTOR is the people that play it. The community is so wildly creative, supportive, and welcoming that it really is my honor and my joy to help bring the game to all of you. Here's to all the years yet to come!"
– Monjoni Osso, Senior Quality Analyst
"The first time I saw the trailer for Knights of the Fallen Empire, I had a visceral reaction. I teared up, got chills, but mostly, I hoped our players would see these stories, conflicts, and characters in SWTOR and feel just as awestruck as I did when I saw Valkorion extend his hand to Arcann for the first time. Now, so many years later, I still see so many players describing those same feelings of amazement, of connection to the characters and to each other. I am so thankful for the privilege of sharing these adventures with our community, and I can't wait to embark on all the journeys that are still waiting for us."
– Caitlin Sullivan Kelly, Senior Quality Analyst – Narrative Specialist
"I was incredibly fortunate to land at BioWare, Austin on Star Wars: The Old Republic as my first job in the industry in 2011. Looking back at pre-launch and seeing how far we've come, the content we've released, and the stories players have carved out as their little chunk of the galaxy is awe-inspiring. This game and this family (studio family AND player family) hold a large, and quite permanent, place in my heart. There's no place I'd rather be. Well, maybe Rodia, but for now I'm here."
– Phred Newman, MTX/Art QV Specialist, Scrutinizer of Aurebesh
"What has inspired me the most over the past few years is seeing first-hand the amount of heart and passion put into Star Wars: The Old Republic by the development team, and how that has translated into social connections between fans from all backgrounds and brought them together with a mutual love of Star Wars and the stories we can all share. Every day I am humbled by the communities built around and because of Star Wars: The Old Republic."
– Chris Schmidt, Lead Designer
"When I was six years old, I saw Star Wars for the first time. I knew then and there what I wanted to do with my life, and I told my Mom on the way home. She said 'What, you want to fly spaceships?' I said, 'No, I want to build the models and effects from the movie." I feel that working at BioWare on SWTOR for the past nine and a half years, I've gotten about as close as I can to doing what my six year-old self dreamed of doing. And that's pretty awesome. I'm very thankful."
– Bradley W. Lewis, Art Lead: Props and VFX
"Over eleven years ago, I joined the Star Wars: The Old Republic audio team at LucasArts…and I'm so proud to be wishing it a very happy eighth anniversary. As a BioWare fan, it remains an honor to work alongside some of the creators and storytellers that inspired me to make games in the first place. As a steward of Star Wars, it remains humbling to tell tales of the Old Republic (with many familiar voices!) to a warm and dedicated group of players. Happy Life Day to everyone–and see you next year!"
– Orion Kellogg, Senior Producer, Lucasfilm Games
The Old Republic is a game created first and foremost by Star Wars fans and gamers. It is BioWare's love for the community and dedication to the fans that continues to grow the Old Republic after 8 years. Congratulation on this monumental success of SWTOR 8th anniversary!"
– Hez Chorba, Creative Director, Lucasfilm Games