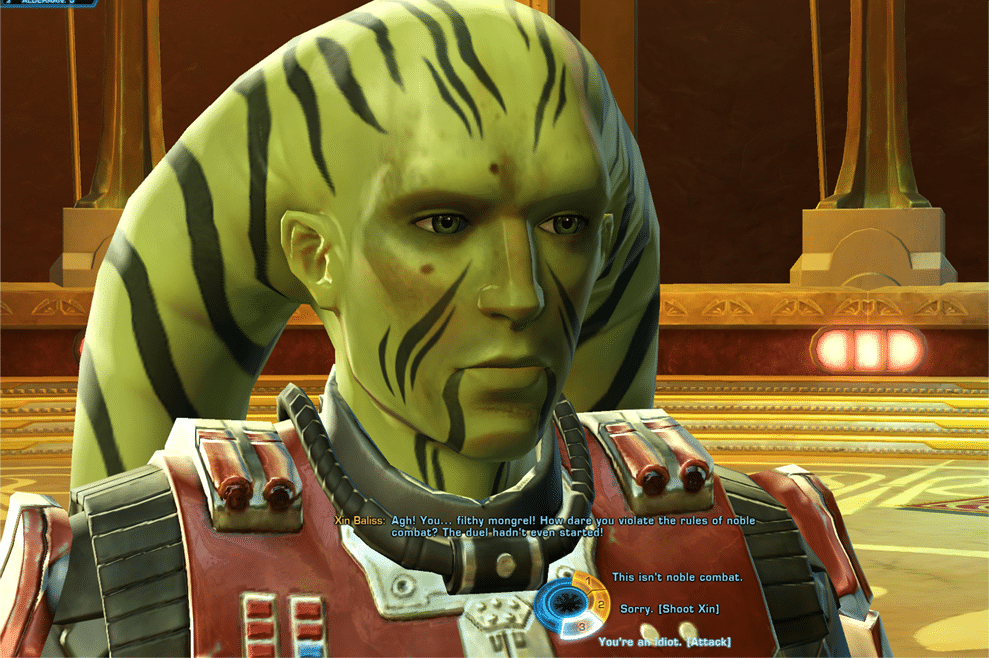 Today's patch 3.3 for SWTOR has been delayed due to some issues. There is currently no ETA on the next maintenance.
Scheduled Maintenance: 20-21 July 2015 | 07.20.2015, 08:27 PM
Hey folks!
We are running into some issues with Game Update 3.3, and so we are going to be delaying tonight's scheduled maintenance. It is still our goal to get out Game Update 3.3 as soon as possible. I will pass on more updates tomorrow. Again, there will be no maintenance tonight which will delay the launch of Game Update 3.3.
This does have an affect on some other things as well:
Bountry Contract Week is delayed until Game Update 3.3 goes live, and will only run until next Tuesday.
The Outer Rim Explorer's pack will still go live tomorrow.
The next Conquest will start on time, tomorrow.
Thank you for your understanding!
-eric
Scheduled Maintenance: 20-21 July 2015 | 07.20.2015, 08:36 PM
Originally Posted by Iwipe

What about Season 5 ranked PvP? Will it end tonight or whenever the new maintenance is?
The end of Season 5/start of Season 6 will occur with the release of 3.3.
On that note, I will update the information in this post with the correct dates once I get them.
-Tait