The Old Republic is a great game, but it has one serious disadvantage: it's only available for Windows computers. If you have a PC, that's no problem, but what if you have a Mac? The selection of Star Wars games is a bit smaller, but it's still out there. Here are 13 Star Wars games you can play on your Mac. If I've missed any good ones, be sure to let me know in the comments!
LEGO Star Wars: The Complete Saga
Who doesn't love LEGO Star Wars? The games are quirky, challenging, highly replayable, and a hell of a lot of fun. The complete saga, which includes missions through all six movies, has over 160 characters that you can combine in wacky ways, co-op play, and new bounty hunter missions. For $20, it's a steal, and it's probably the best Star Wars game available for the Mac.
LEGO Star Wars III: The Clone Wars
If the complete saga isn't enough LEGO action for you, the LEGO Clone Wars game is also available. Play as Asajj Ventriss and over 100 other characters, build armies for massive land battles, pilot over thirty vehicles, and run bounty hunter missions. And it's only $6. It's hard to say no to that.
Download LEGO Star Wars III: The Clone Wars from Amazon ($5.99 )
Knights of the Old Republic I & II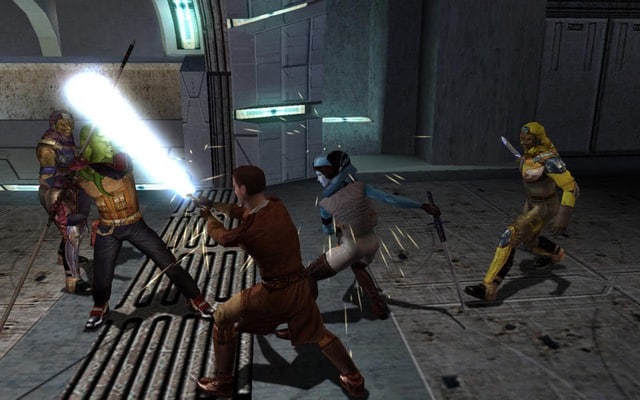 KOTOR is a classic RPG, and it's available directly from the Mac App Store for $10 (as is the sequel). You can get a much better deal for it on Amazon, though, where you get both KOTOR and Empire at War for $12.
Buy Knights of the Old Republic and Empire at War from Amazon (£7.99)
Buy Knights of the Old Republic II from Amazon (£7.98)
Empire at War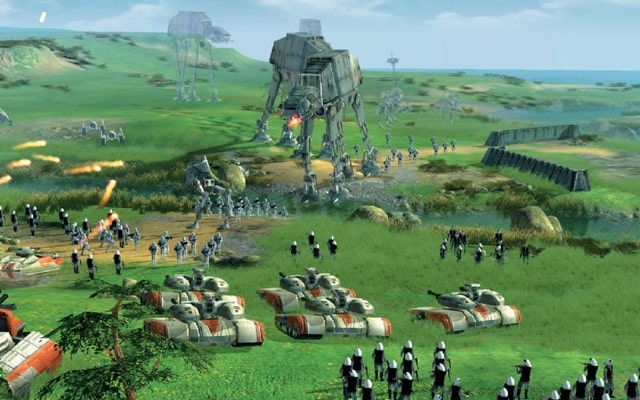 Although Empire at War isn't rated as highly as KOTOR, it's still a decent RTS game that has some good reviews, and you're basically getting it for free if you buy the combo pack on Amazon (or you can get it from the App Store for $20).
Download Knights of the Old Republic and Empire at War from Amazon (£7.92)
The Force Unleashed: Ultimate Sith Edition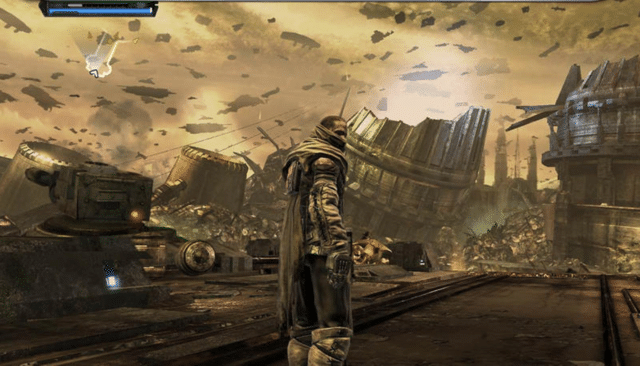 The Force Unleashed games were well received, and still hold quite a bit of play value. This edition includes three new single-player missions to supplement the original game, making it an absolute steal for $9. Unfortunately, the sequel was never released for Mac, so you'll have to grab it in another format. The game is even out on iOS now, so you can play it on your iPad or iPhone.
Buy The Force Unleashed: Ultimate Sith Edition from Amazon (£2.99)
Jedi Knight: Jedi Academy & Jedi Knight II: Outcast
The Jedi Knight first-person shooter games were well-received, and the stories stand the test of time as good ones. As with most games on this list, the graphics are a bit dated, but for $20, you can get both.
Buy the Jedi Knight Gold Pack from Amazon (£5.90)
Battlefront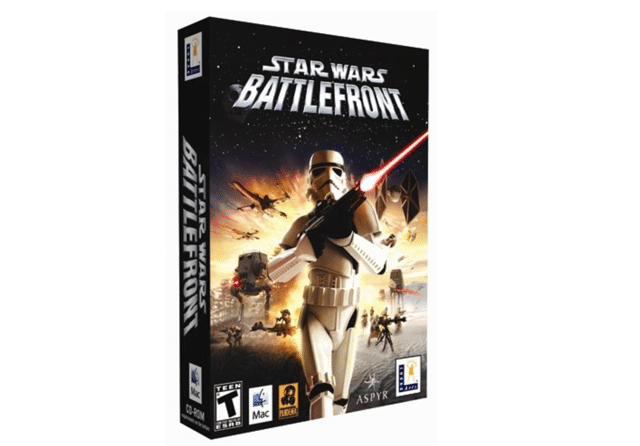 The original Battlefront, from 2004, not the new one—that's only available for PC and consoles. But the original is still fantastic. The characteristics that made this a great game have stood the test of time, and if you're a fan of first-person shooters, this is your best bet for a Star Wars game on a Mac. If you can get a hold of it, that is; there are only 5 used copies available on Amazon at the time of this writing.
Look for a used copy of Battlefront on Amazon
TIE Fighter / X-Wing Special Edition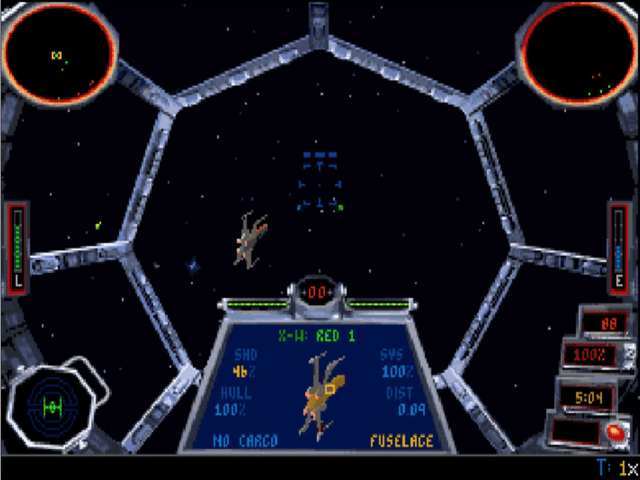 If you like the classics, you'll want to spring for both of these, especially because they're both only $10 at GOG. As with other games that are over 20 years old, they're going to look hilariously pixelated. But the nostalgia factor might be worth your money.
Download TIE Fighter Special Edition from Amazon (£6.99)
Download X-Wing Special Edition from GOG ($10)
Rebel Assault I & II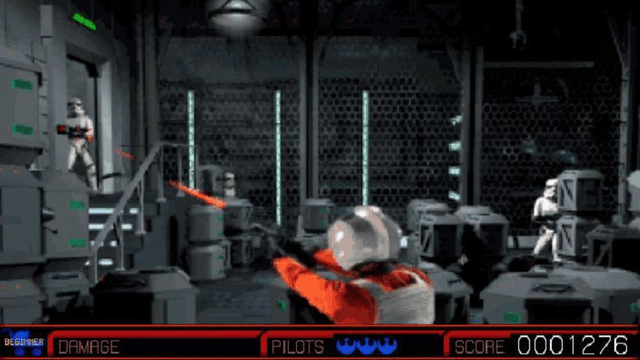 With cheesy visuals and rather unremarkable reviews, it's unlikely that anyone is out there looking for the Rebel Assault games, but if you are, have no fear! They're available from GOG; $10 for both.
Download Rebel Assault I & II from GOG ($10)
Your Favorite Star Wars Games for Mac
Have you played any of these games on your Mac? Or do you stick to PC and console games? Do you have other Star Wars favorites that you can play on the Mac? If you do, share them in the comments below!
I'll be covering ways to emulate other Star Wars games in the near future, so if you liked Rogue Squadron or Shadows of the Empire, stay tuned.