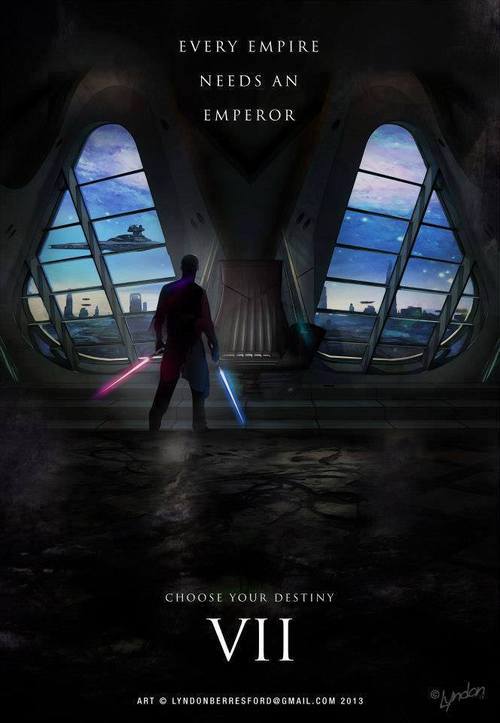 It's that time again… time to bring you another rumor roundup of Star Wars Episode 7. We're getting even closer to the release of the first of the new films and we still don't know a lot about them. But new facts are being released or confirmed every so often.
As always, take these rumors with a grain of salt because we don't know if there is any true to them. But here are some interesting new tidbits going around.
Jedi Master SQL of Jedi News has some speculation about Episode VII:
– Lucasfilm has a great deal of news about Ep 7 that they could release at any time they choose
– On returning actors, he has only seen evidence of one of the "Big 3" possibly returning
– Dark Horse is likely to keep the comic license and "you can expect to see their logo on a lot of very different Star Wars products than just comics."
– He also drops some names that he has heard might be associated with the film
You can read the full interview for yourself to see all of the Jedi Master's predictions and speculations.
And now on to another rumor…
Millennium Falcon is already built, according to a Yahoo! Movies article:
According to a source close to production, the iconic Millennium Falcon has already been built for 'Star Wars: Episode VII'… and it could be bigger than ever.
"A full-scale 1:1 Millennium Falcon has been built as well as the interiors of the ship for filming," they explained. "The Falcon is done – inside and out. The sets were built off-site, ready to move when Lucasfilm/Bad Robot were ready to move into Pinewood."
Of course, nothing is official until confirmed by Disney or Lucasfilm… but if true, this could confirm the return of one of the most iconic spaceships in movie history. But with a 1:1 scale reproduction, it sounds as though the Falcon could play a prominent part in 'Episode VII' if not the entire sequel trilogy.
But that's not all we have for you this week.
The Hollywood Reporter got information on another character they are casting for:
With the movie now being rewritten by Abrams and Lawrence Kasdan, sources say producers also are looking to fill a new role: a 40-something military man a la Matt Damon in Elysium.
MTV spoke with J.J. Abrams about "Episode VII." You can see the video for yourself but he talks about the release date, R2-D2 and more.
Jedi News UK reports that "Episode II" and "III" will be getting a 3D release like "Episode I" did:
I've got another tidbit of news. Pathé is a large chain of cinemas in The Netherlands and whilst browsing their website I stumbled across something interesting. It was something I haven't come across anywhere else, so the first thing I did, was call to confirm it. And they did. On the website they have Attack of the Clones and Revenge of the Sith listed for December 31st, 2014, both movies in 3D!
Have you heard of any other rumors to add to the list? What are you most looking forward to from the release of the first film?