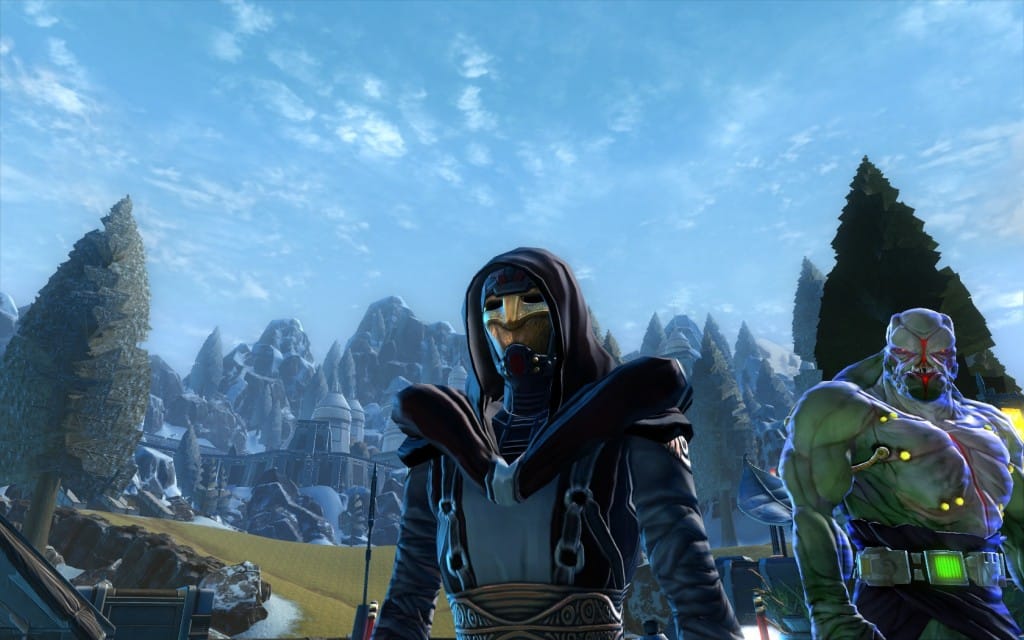 Patch notes are up. One thing to notice is Bounty Contract Week Returns – 1/14 through 1/21. No info on any rhakghoul event yet.
2.5.2 Patch Notes
Highlights
Preferred status players may now access and play Galactic Starfighter!
New Ship Variants: Gunship – The Gunship role has been expanded, with 4 new ships available for Galactic Starfighter:

New Comet Breaker and Dustmaker Gunships are flexible long-range fighters, able to equip heavy laser cannons and torpedoes in addition to their railgun.
The existing Quarrel and Mangler Gunships are available for purchase in the Hangar using Fleet Requisition.
Premium Strongarm and Demolisher Gunships can be found in Dogfighter's packs, providing an alternate look for the Comet Breaker/Dustmaker.

Bounty Contract Week will be returning on January 14th and will run through January 21st.
---
Cartel Market
General
Lightsabers once again appear with the correct color when thrown.
Instances where the global cooldown would activate without triggering the selected ability have been reduced.
---
Classes and Combat
Sith Assassin
Darkness
Jedi Shadow
Kinetic Combat
At 3 stacks, Harnessed Shadows now grants Shadow Protection while Telekinetic Throw is being channeled, regardless of if damage is dealt by it or not.
---
Collections
---
Flashpoints and Operations
Operations
Dread Palace
Dread Fortress
Grob'thok, Who Feeds the Forge will now drop Unassembled Dread Forged Gloves instead of Greaves in 16-Player Hard Mode.
---
Galactic Starfighter
General
Player chat zone in the /who list will now display properly when in the Kuat Mesa map.
Ships and Hangar
When viewing a Premium ship in the Hangar it will now properly display the 10% Requisition bonus that is gained for flying it.
The Ship Mastery tooltip for Premium Ships now states the percentage of the Requisition boost (10 %).
Premium Ships now show their correct Mastery icons in all instances.
When a cosmetic component is moused over it will now display its Cartel Coin cost.
Crew and Component tooltips will no longer become stuck on-screen.
Weapon validation has been improved and is now more reliable at all ranges.
Component and Crews
Fortress Shield is no longer usable while your ship is executing an engine maneuver such as the Barrel Roll.
The Rotational Thrusters Component now has a max range of 15,000m.
The area of effect damage from Ion Railgun Component's tier 4B upgrade is now still applied even if the attack destroys the primary target.
The Nullify co–pilot ability has had its description updated to more accurately reflect that it adds an additional 30% to your current damage reduction, it does not reduce all incoming damage by 30%.
The Lingering Effect crew ability has had its description updated to include the effects duration of 30 seconds.
The Running Interference crew ability now displays range correctly in its tooltip.
The In Your Sights crew ability now correctly states that evasion is reduced by 20% in its tooltip.
---
Missions and NPCs
Alderaan
The Ulgo X-86 Rocket Launcher is now consumed properly when used during the Alderaan Usurper (Republic) and Regicide (Empire) missions.
---
Legacy
Achievements
Solving the Ancient Pylons, defeating the Infernal Council, and defeating Soa in 8-Player Nightmare Mode Eternity Vault now properly grant their achievements.
---
PvP
Arena
Players can no longer jump onto the platform outside of their spawn area in the Tatooine Canyon.
Camera collision has been added to the awnings in the Tatooine Canyon.
Players can no longer jump onto the trestle or the door awnings in the Makeb Arena.
---
Miscellaneous