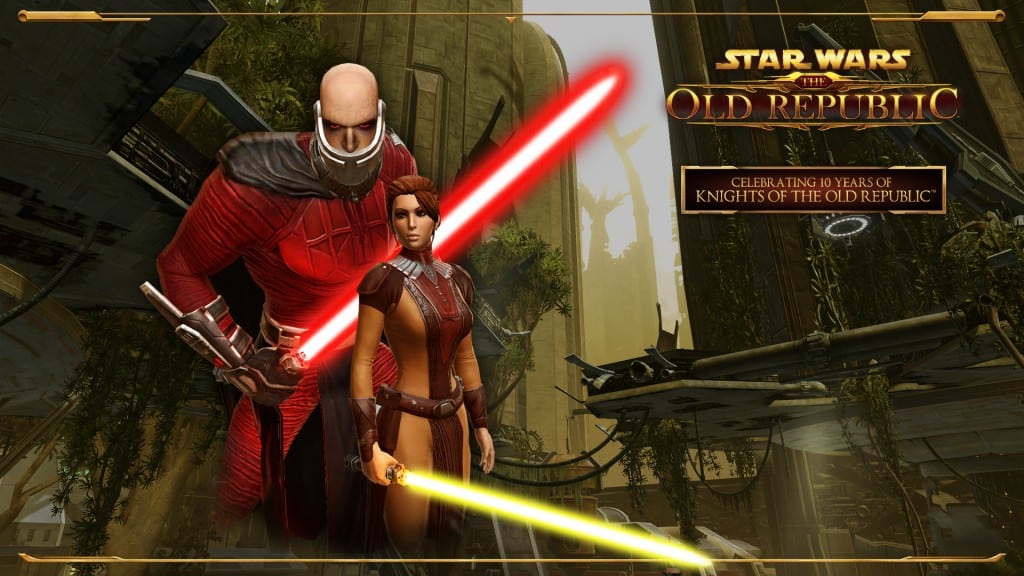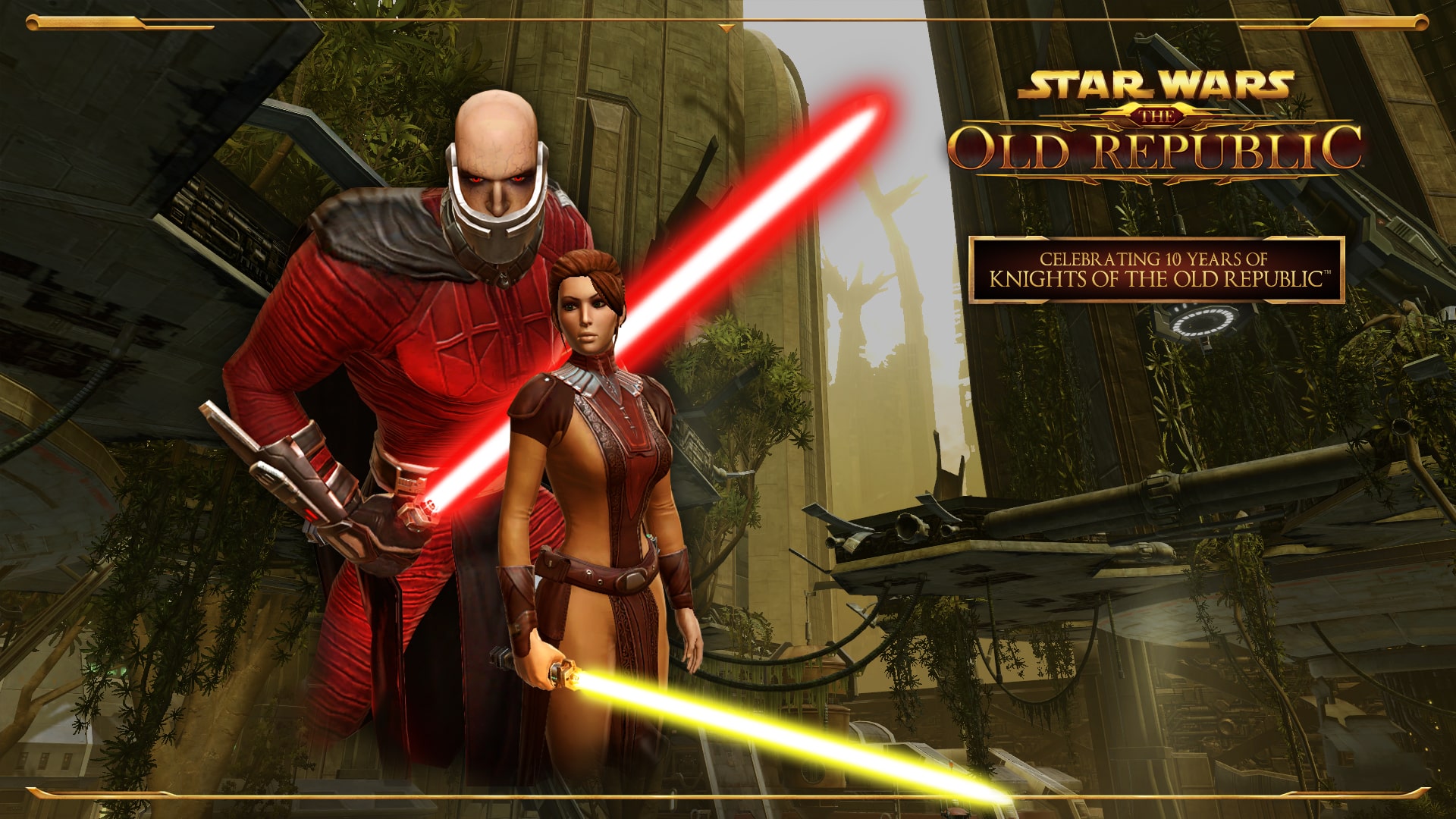 July 15th marks the 10-year anniversary for Star Wars®: Knights of the Old Republic™ (KOTOR™). Bioware and fans across the globe are celebrating today and we want to bring you a roundup of some of the great posts, stories and interviews of the big day.
The Game Agent Blog brings us 10 Years of KOTOR: An Interview with Lead Designer James Ohlen which interviews KOTOR Lead Designer James Ohlen from BioWare about his experience on KOTOR. Here is a snippet:
Jon Carr: Can you introduce yourself to our readers and explain the role you had in creating Knights Of The Old Republic?
James Ohlen: My name is James Ohlen. Currently I'm a VP/Studio Creative Director at EA/Bioware. I've worked as Game Director on Star Wars: The Old Republic as well as lead designer on Baldur's Gate 1 and 2, Neverwinter Nights and Dragon Age: Origins. I was the lead designer on Star Wars: Knights of the Old Republic. In that role I handled story, level design and game systems.
JC: You were also lead designer on Baldur's Gate and Neverwinter Nights. How did your role in creating those games influence the development and vision of KOTOR?
JO: Star Wars: Knights of the Old Republic was built on all of the learning we gained about storytelling and level design from the Baldur's Gate games. The Neverwinter Nights engine was used to build KOTOR, so that game had a big influence on the game systems we put into KOTOR.
Be sure to head over and read the full Q&A if you're a fan.
James Ohlen also posted over on the SWTOR developer blog to celebrate the big day. He explains how KOTOR influenced SWTOR as we know it today:
The parts of KotOR we felt were most important to get integrate included:
Epic storytelling in The Old Republic era
Cinematic storytelling
The internal struggle between good and evil
Becoming a Jedi
Owning your own Millennium Falcon inspired starship
Traveling to many different worlds
Adventuring with companion characters that you cared about.
He closes with these thoughts, "Ten years from its release, I think people will look back on the scope and quality of storytelling in SWTOR and realize its impact on popular culture. Considering how the SWTOR community is thriving right now, I think we'll be celebrating the anniversary of SWTOR right here on the website!"
And Bioware's own website jumped in with a tribute as well as some quotes from members of the KOTOR team. Hear from Derek Watts, Janice Thomas and Lukas Kristjanson. And they also have some free KOTOR wallpapers for us.
Join in the celebration with us and download these commemorative Knights of the Old Republic wallpapers!