A few hours ago, SWTOR's game producer Keith Kannet from BioWare Austine, published the developers summer Roadmap. In this he details the studio plans and development of the game over the summer. Check it out below:
Star Wars

™: The Old Republic™ – Summer Roadmap 2018

Hi everyone-

This Roadmap coincides with my first full year as the Lead Producer for Star Wars™: The Old Republic™ and I'm excited to have the opportunity to share our Summer Roadmap with you. As I've mentioned throughout the last year, the team's priority will continue to be providing fun story-driven gameplay with a variety of multiplayer Star Wars™ battles while making Quality of Life improvements. We recently released Game Update 5.9 – The Nathema Conspiracy, which brought an end to the Traitor storyline. We hope you've enjoyed your interactions with Theron Shan.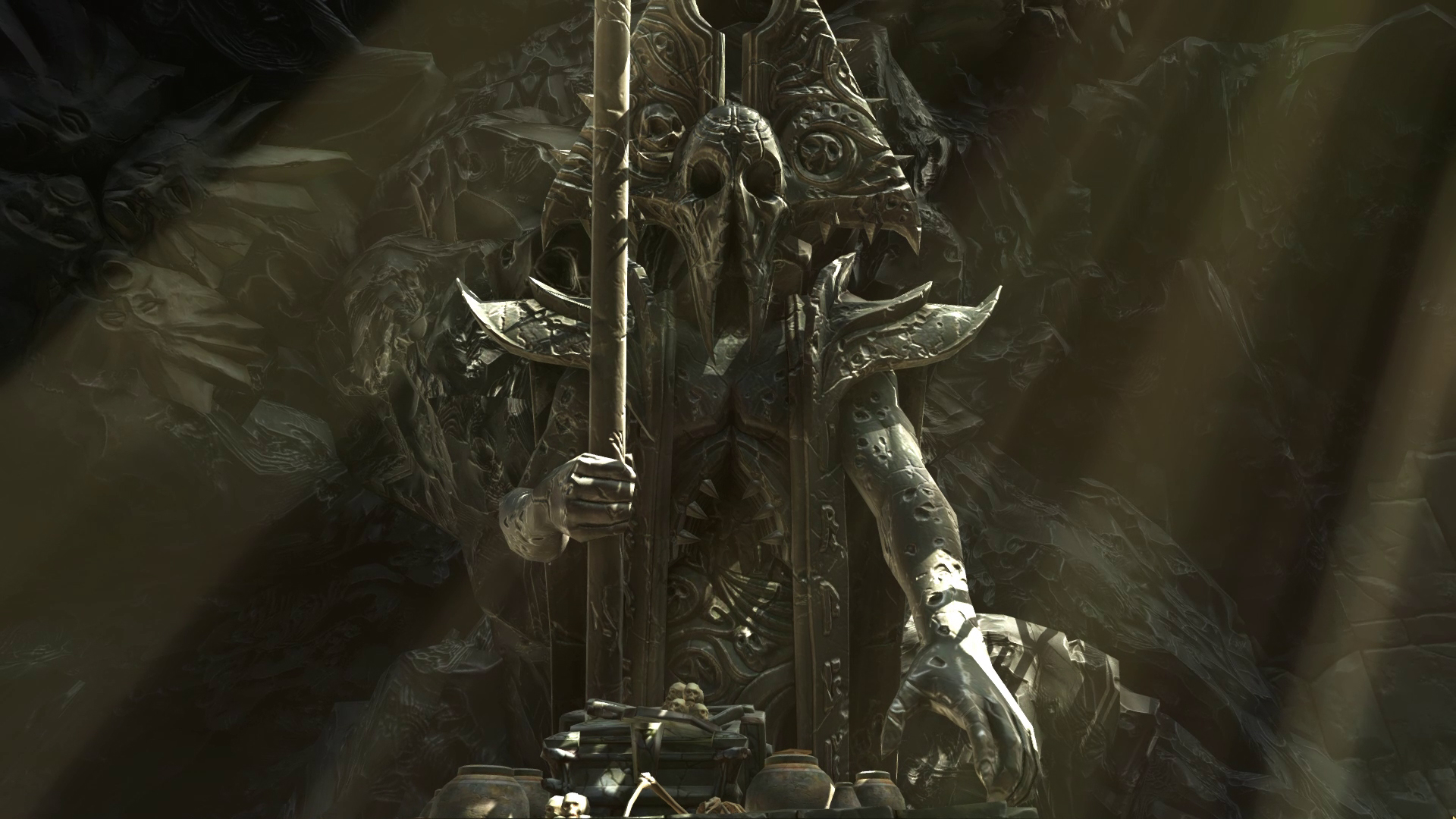 We've met with a lot of players, influencers, press, did Livestreams, held Cantinas, received lots of emails and private messages, and reviewed the feedback on our Forums and on Social Media. As a result, we'll be making a lot of changes based on your feedback, beginning with our PvP plans this summer. At the end of the year, we'll introduce an exciting new storyline and multiplayer gameplay – all leading to an explosive conflict with new characters to meet and planets to explore in the new year.
Quality of Life Improvements
From our perspective, having a quality experience every time you play the game is as vital to the game as new gameplay experiences. This means we're looking at ways to enhance our game's systems to make it easier to add new gameplay by advancing the utility of our internal tools, improving Game Servers and augmenting tech infrastructure. We are also focusing on continuously improving gameplay features based on player suggestions to refine Galactic Command, augment the Conquest system, and improve Ranked PvP.*
Based on your feedback, we made substantial changes to Galactic Command which is now a very solid secondary gearing system. We are turning our attention to Guilds, their management tools and related competitive features. This includes the Guild Conquest system we rolled out at the end of March 2018 and we'll continue to refine and improve them for Guilds of all sizes.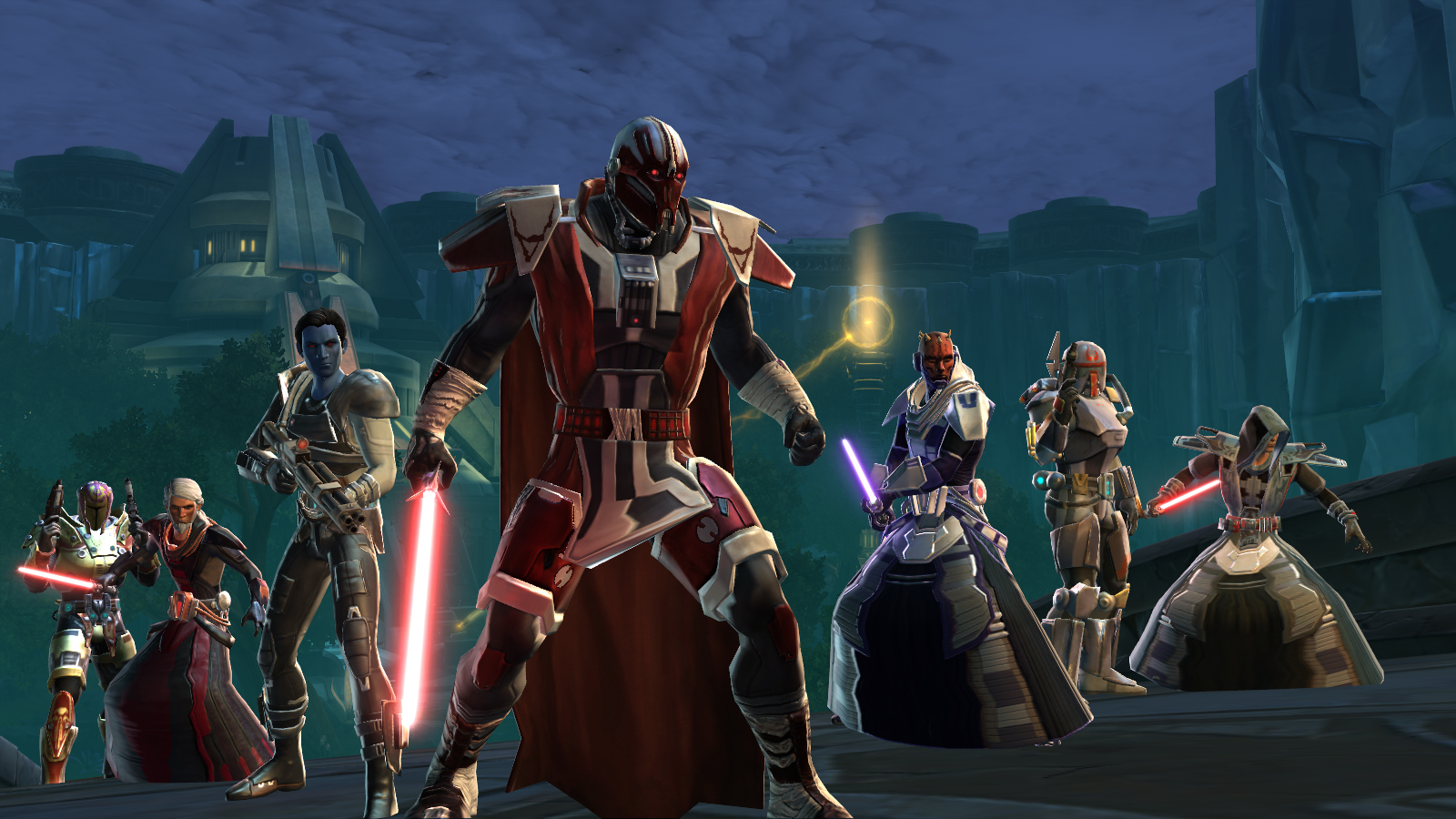 A key piece of feedback we've received is that more of you want to provide us with feedback prior to the release of an update. This was extremely valuable last year for both Galactic Starfighter and the Gods from the Machine Operation. The interaction between our developers and players was extensive and made a serious improvement to the quality and functionality of both. As a result, our plan is to give more players the opportunity to participate with us on our Public Test Server (PTS) in the testing of pre-release gameplay including some of the PvP changes planned this summer.
With respect to updates, here's what we have in the works for you over the next few months:
Game Update 5.9.1 – Solo fun
As we all know, Solo: A Star Wars™ Story, hits the theaters on May 25, 2018, so we're celebrating by bringing back the casino with our Nar Shaddaa Nightlife event and offering a variety of new Cartel Market items including a sale of Scoundrel specific items. All of this will be available starting on May 22nd for 10 days, including double XP, CXP, and GSF rewards. The Nar Shaddaa event will continue through midnight on June 30, 2018.
Also, don't miss your chance to get your hands on the new 'TF-4 Rampage' Speeder by being a Premium Player on May 31, 2018. Popular on the black market, this industrial mining vehicle is the perfect vehicle for criminals (and heroes) on the run! Your new speeder will be delivered via in-game mail by June 9th.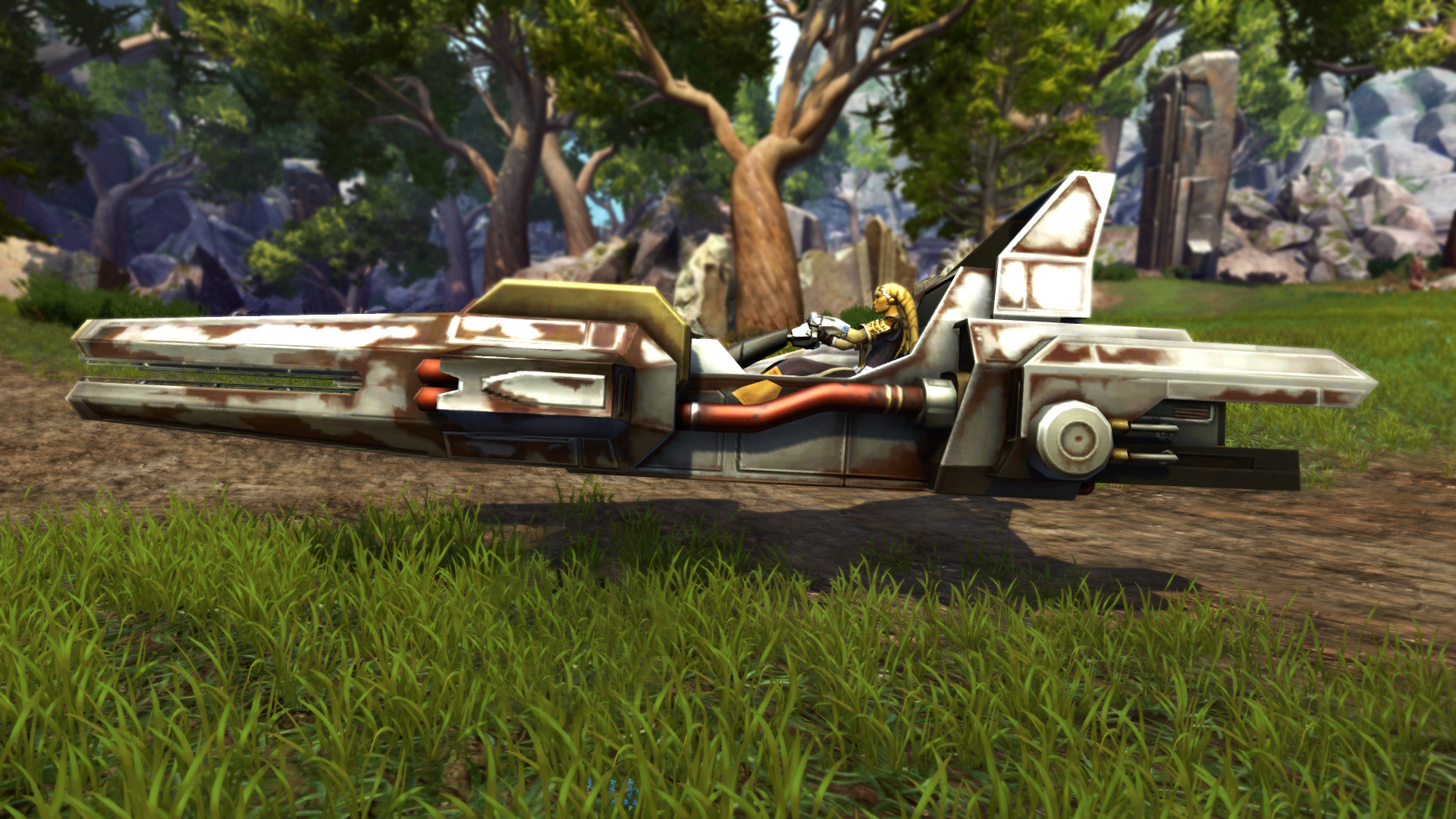 Player versus Player
Starting with a Game Update in early July and continuing through September, we'll provide a variety of changes for some of our most passionate players who love PvP. PVP is enjoyed by many players, so the team wanted to give this group a bit of focused development time to provide requested changes and new challenges.
Here's the list of improvements we are planning:
PvP over the Summer:
Convert more, if not all, of our Warzones and Arenas to allow cross-faction grouping.
We're adding a new Arena set in a compound you've seen before.
We're developing a new Huttball Warzone set in the dangerous and dizzying heights of an industrial planet.
Deliver a new Stronghold with a beach-front view! Now, you ask, what does that have to do with PvP? In fact, quite a bit:

For the first time, we are introducing a Stronghold designed around PvP which can be tailored toward Player-driven dueling, 4v4, or even 8v8 battles! We know there's a passionate audience of PvP players who run their own dueling tournaments within their Strongholds, so we want to support that by making some under-the-hood improvements and by tailoring the spaces to support different styles of play.
As with all Strongholds, you can decorate it anyway you like, but we're also enhancing Stronghold decorations to support PvP gameplay. This means you can use decorations to hide behind, layout obstacles, which allows the owner of the Stronghold to create a huge variety of custom PvP layouts to use in battles amongst friends.

End of Season 9! Right now, we're scheduling this for July and will let everyone know the rewards in late June.
We're investigating ways of improving the experience of all Warzones.
We're taking an in-depth look at our unranked PvP matchmaking system overall to see what kinds of improvements we can make to better ensure every match is a good one.
We're also exploring giving unranked players more queue control over which Warzones and Arenas they want to play.
We'll be focusing attention on exploiters, cheaters, and adjusting how Ranked Warzones complete. This will be an on-going effort, but like all of you, we want Warzones and Arenas to be fair, competitive, and fun.
Beyond September
For our Story and PvE players, you have not been forgotten and coming this Fall, along with the return of some very cool Companions, and big updates for Guilds, we'll introduce a completely new storyline that will kick off a new set of challenges and adventures that will continue into the new year. That's a highlight of the things you can expect to see in the coming year. Keep your eyes on Twitch, social media, and our forums as we continue to release more details around each update. Feel free to reach out with questions, as always, we're listening and learning from you.
Thanks everyone for your continued participation with Star Wars™: The Old Republic™
-Keith-
Lead Game Producer
Star Wars™: The Old Republic™