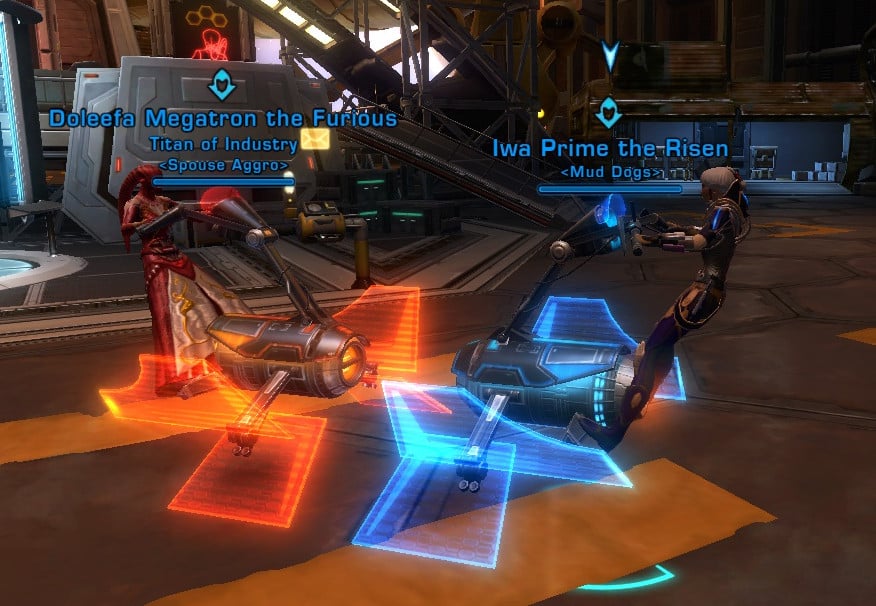 Patch notes for tomorrows maintenance is up. BioWare is pushing a pretty solid set of fixes, some longstanding issues have finally been resolved. I am curious for additional detail on the shadows fix. I have noticed a lot of jaggy shadows when I am running everything near max. Check it out below:
Highlights
Ranked Warzone Season 2 has started! Season Two has opened for combatants! Giradda the Hutt summons you to join the Ranked Warzone Arena queue and compete for glorious rewards (to be announced later). Ratings have been reset for this occasion and, in the mighty words of Baron Deathmark, "Get in there and go berserk!"
Season 2 Leaderboards Now Live! The Ranked Warzone Arena Leaderboards have been updated for Season Two! Season One has been archived and is still able to be viewed.
Ranked Warzone Missions! Ranked Warzone Arena Daily and Weekly Missions are now available from the PvP Mission Terminal. These quests offer increased Credit and Ranked Commendation rewards. Pick them up today and honor Giradda the Hutt!
Double XP Weekend returns! From May 2nd at 18:00 GMT until May 5th at 07:00 GMT, gain twice the experience while fighting for the Sith Empire or the Galactic Republic!
Bounty Contract Week is back! Starting May 13th at 12:00 GMT and going until May 20th at 12:00 GMT!
---
Cartel Market
---
General
---
Flashpoints + Operations
---
Items + Economy
---
Missions + NPCs
---
Warzones
---
Miscellaneous